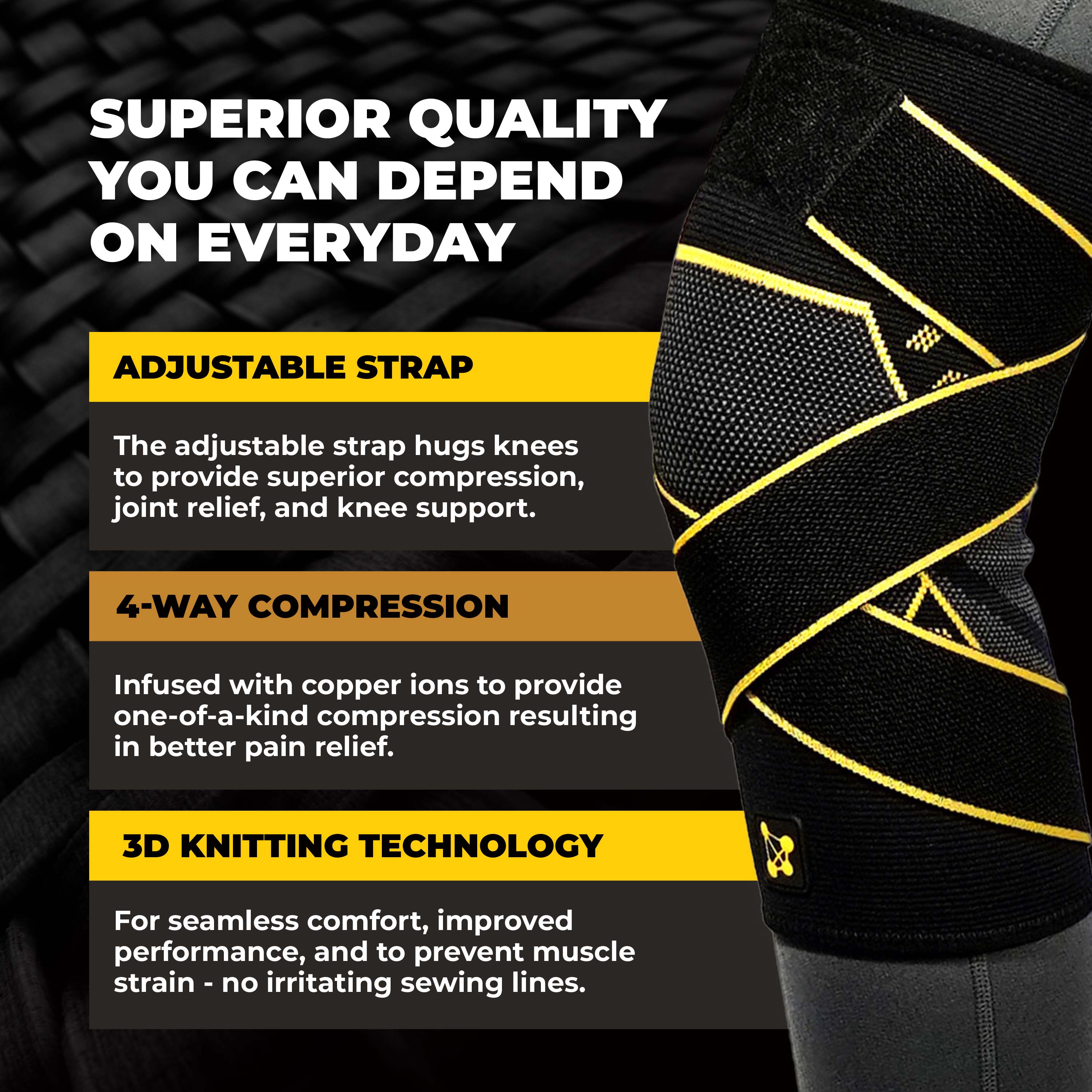 CopperJoint has released a new knee support product that has been really well received by Amazon customers. The company is riding high on the success and wants to increase their customer base even more. They believe in holistic pain management methods that are free of side effects.
CopperJoint is one of the ace companies that has been doing a great work. They have been making a wide array of copper infused supports and apparels and their products have got some rave reviews.
Stefano Starkel, the founder of the company was quoted as saying, "We were looking at the customer response to our products and we were overwhelmed at the love our new knee support (with straps) received from the Amazon users. Most of the reviews that poured in were highly positive and we are glad that the product actually brought a difference to the lives of people."
Available with a new elastic straps of knee sleeve to improve stability and support, this knee support (with straps) has been designed to drive away the pain that the free radicals otherwise create. It helps in offering a holistic method for a pain free life. Most people who choose the holistic approach to life are pleasantly pleased by how these products work.
They make it a point to use high quality copper supports and don't use copper oxide as the latter isn't as effective. There are a lot of different products that the company has made and each one of them seems to be as efficient as the rest.
Those who seem very bugged with the incessant pain in the legs and other body parts should surely try out what the knee support (with straps) has to offer. The best quality of fabric has been used and this ensures that one can wear it the whole day and they are not likely to face any discomfort whatsoever.
Those who would like to check out the details of what the company has to offer and even those who want to explore the features of this knee support range should make it a point to visit https://www.amazon.com/knee-support/dp/B09NQP9QXW
About CopperJoint
CopperJoint believes in offering holistic methods of pain healing. They design a wide array of copper infused products and supports. These offer great fit and help in relaxing the troubles and easing the pain significantly. They are also affordable so that more people can benefit from it.
Media Contact
Company Name: CopperJoint, LLC
Contact Person: Stefano Starkel, Founder
Email: Send Email
Phone: 302-604-6421
Address:30 N Gould St Suite 4397
City: Sheridan
State: WY 82801
Country: United States
Website: www.copperjoint.com