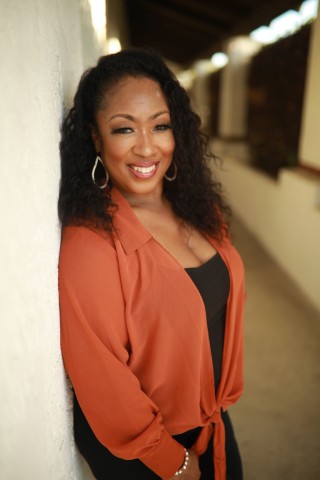 Finding success is not a given, and it isn't something that happens automatically overnight, though you may wish it would. Undoubtedly, the road is a lot tougher for successful women, but successful women across the world have made their presence felt in many fields, be it the world of business, entertainment, fashion, music, movies, or politics. Here we will talk about a successful woman entrepreneur who continues to inspire us with her versatile talents, persuasiveness, problem-solving abilities, faith on nothing is impossible, willingness to take chances and risks, and the ability to motivate other women around her.
Well, she is Telishia Berry, a successful author, publisher, and entrepreneur. She is the founder and publisher of "Courageous Woman Magazine" It is a monthly inspirational publication that highlights extraordinary women in business and entertainment and also offers media services to support women in promoting their services, products, and books so that they can also achieve their dreams. This publication celebrates its 11-year journey this year of publishing more than 2,000 articles and 150+ cover stories, including celebrities such as Vanessa Bell Calloway, Mo'Nique, Sheryl Lee Ralph, Wendy Raquel Robinson, Vickie Winans, Jody Watley, Claressa Shields, and Oleta Adams.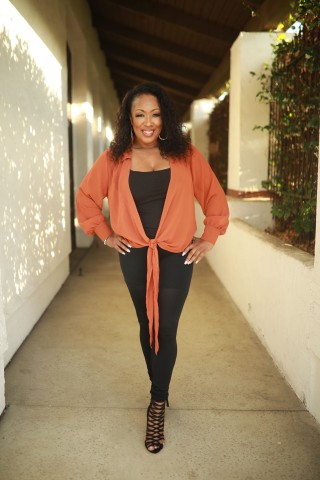 It was the she made the decision to leave a troubled marriage with only a suitcase and a 12-year-old daughter and two kids in college. But she didn't give up. She made a new start. She went back to work in the medical field which she'd worked 15 years earlier. Even at this pivotal time in her life, she pursued her dreams. In 2012, she had just $30 in her bank account when she thought to transform her Courageous Women Blog into a print magazine. When she asked her friend who had a successful magazine in Detroit, how much money she would need to upgrade her blog to a magazine, he told her a minimum of $30,000 to begin.
But, at that moment, she had only $30 with a big dream and mindset that all things are possible. She used this amount to start her business and printed 10 copies of her magazine rate sheet. After distributing nine copies of the rate sheet, she had just one copy that she shared with potential sponsors she spoke to in the community. Then, she finally got her first advertisement for $300. After that, she never stepped back and struggled with her full potential to become a successful woman.
Telishia Berry didn't achieve her success over a night. She worked hard for many years. One year before she launched the magazine, she released her bestselling novel "The Baptist Junkie (2013)", which was her turning point because, upon its release, she found many people who wanted to write.
In 2017, Berry included book publishing as an extension of Courageous Woman Magazine (CWM) with Strive International Publishing and then launched her first anthology, "What Is a Courageous Woman" including 78 authors. Afterward, by launching various authors and anthologies, she supported more than 250 women in becoming bestselling authors.
Apart from being a supporter, Telishia Berry is also an artist as she has written, produced, and directed several award-winning musical stage plays. Her bestselling novel "The Baptist Junkie" which is based on her mother's real-life story of faith, family, and redemption, has been adapted into a screenplay and is getting the interest of numerous Hollywood producers and notable actors.
There are so many awards Berry has received, which prove her a versatile yet successful woman. She has been honored with a Lifetime Achievement Award, a humanitarian award, WIP Award (Women in Power), Phenomenal Woman Award, Resolution Award, Publishing Excellence Award, Best Media Platform Award, Black Business Women Rock Award, and Just For Her Magazine Award for Women in the Arts.
No doubt, she has become a successful, inspiring woman not only professionally but in her personal life, too. Yes, she is a proud mother of four shining adults who are also doing their best. Thus, Telishia Berry is proof that with a dream, determination, and step-by-step forward motion, a person can achieve their dreams and even help others to achieve theirs.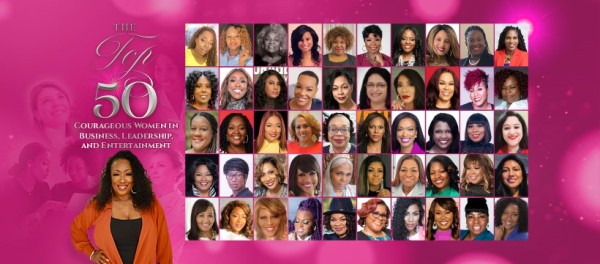 https://courageouswomanmag.com/top-50-most-courageous-women/meet-the-top-50-courageous-women-in-business-leadership-and-entertainment/
Exclusively, you can reach out via several social platforms:
Instagram: @courageous_woman_magazine,
Facebook: @CourageousWomanMagazine. IC
Media Contact
Company Name: Courageous Woman Magazine
Contact Person: Telishia Berry
Email: Send Email
Country: United States
Website: www.courageouswomanmag.com