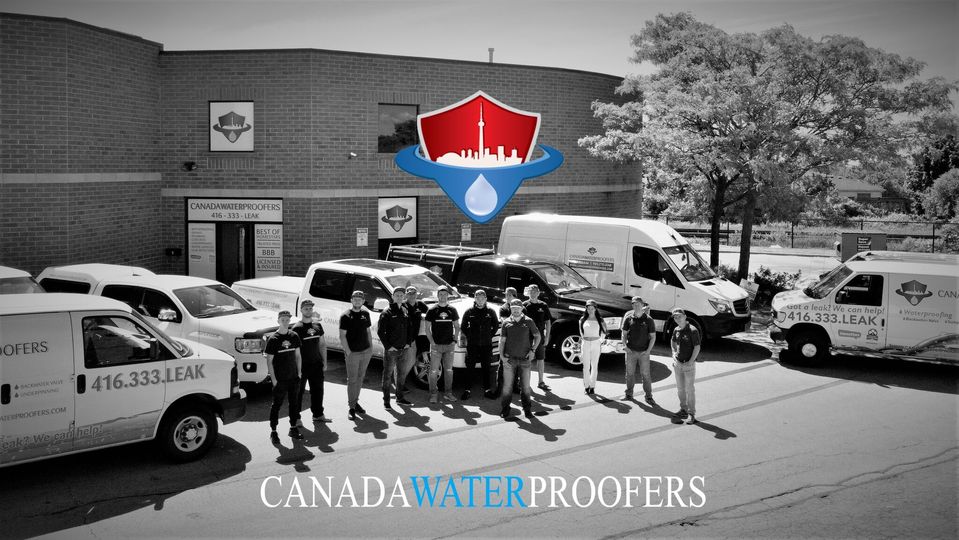 Homes facing the threat of flooded basements by can trust Canada Waterproofers to fix the problem quickly and efficiently.
Canada Waterproofers, the basement waterproofing in East York experts, and a trusted name in foundation repair and waterproofing services offer high-quality solutions for homes affected by spring showers basement flooding. The award-winning, licensed and fully insured waterproofing company has helped many customers in fixing basement leaks in the Greater Toronto Area.
"As one of the premier exterior waterproofing experts, we have a brilliant track record in fixing leaking basements quickly and effectively," says the spokesperson for Canada Waterproofers. "Our service comes with a lifetime warranty and we have the expertise and the technology for fixing interior and exterior basement leaks through repair and prevention. Call us now if you stay in the GTA and feel that your basement faces the risk of flooding during this spring showers."
The foundation drainage system of a home is often interconnected and complicated. It connects with the city's sanitary sewer lateral, the storm service lateral in newer homes, a weeping tile system that channels water away from the foundation, and drain pipes.
According to the company spokesperson, any failure in this complicated system can hugely increase the risk of flooding. All it takes is a heavy rainstorm to create a cascade of water that can flood the basement and wash away or damage personal possessions of great value. The cost of waterproofing can run into thousands of dollars and can create a severe strain on the financial resources of homeowners.
Severe weather resulted in billions of dollars of claims in insured damage in recent years. A catastrophic flood is always a possibility and can cost homeowners tens of thousands of dollars in repairs to flooring, wiring, and drywall repairs. It might not even be possible to put a cost on personal items that are damaged or lost forever during such incidents.
The extreme Canadian weather puts every home at a high risk of basement flooding. Canada Waterproofers is an award-winning interior waterproofing service with many years of unrivalled expertise in basement waterproofing using the latest methods and technologies. They provide a 6-stage exterior waterproofing option as well to guarantee flood-free basements. Their work comes with a lifetime warranty.
Canada Waterproofers also excel in backwater valve & sump pump installation services. By using the best materials available and ensuring high-quality workmanship in every project, they make sure that the job gets done right the first time. Their range of services includes minor repairs to complete home waterproofing solutions.
Media Contact
Company Name: Canada Waterproofers
Contact Person: Carl McDowell
Email: Send Email
Country: Canada
Website: https://www.canadawaterproofers.com/basement-waterproofing-east-york/