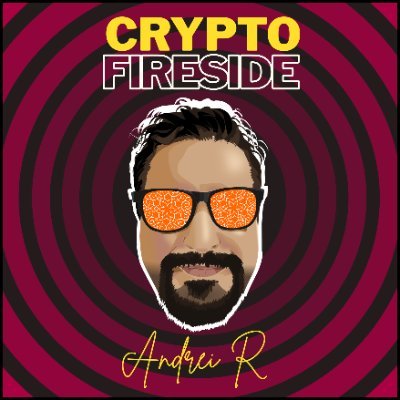 Crypto blog Crypto Fireside by Andrei Rotariu offers unadulterated content on cryptocurrency.
The latest crypto-related blog, called Crypto Fireside, was launched recently. This independent publication was started in April 2021 by Andrei Rotariu.
The founder of this publication has been blogging and developing websites, marketplaces, and other things for two decades. Andrei had been blogging about crypto since 2013 and wanted to take things more seriously. This blog was started on the renowned blog platform Medium. He was initially conducting interviews with founders and developers. However, after some time, Andrei noticed that not much of the crypto audience was present there, and so he shifted base to Ghost.
Crypto Fireside is a free blog and is free to subscribe to. Unlike the other crypto blogs, this blog had no paid memberships, no affiliate products, and nothing was being sold on this site. The founder provides unadulterated content that helps people understand the crypto world.
"The cryptocurrency industry needs reliable, unbiased information because everyone is pushing something because they have invested in it or are connected to it. There is no pay-wall, no product is being sold, no course is being offered, and there is no affiliate program. Crypto Fireside is just content without an agenda in the form of guides, reviews, and interviews," said Andrei.
Andrei interviewed an individual connected to the crypto world, and that person minted an NFT for him- Rotariu A-18 by Bagman Shakes.
Andrei also focuses on the projects that the developers and founders of crypto projects are working on and what motivates them, or their morning routine or habits. According to Andrei, more focus is on the financial and technological side of things. Hence, he wanted to focus on the human angle and check out the lives of the developers and founders.
For more details, visit https://www.cryptofireside.com.
For updates, visit and follow CryptoFireside on Twitter at https://twitter.com/CryptoFireside.
Media Contact
Company Name: Crypto Fireside
Contact Person: Andrei
Email: Send Email
Country: Australia
Website: www.cryptofireside.com