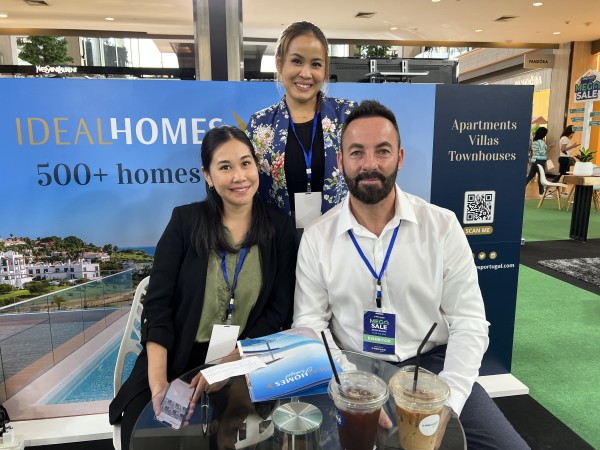 Premiere Portuguese real estate company, Ideal Homes Portugal, is set to host the Golden Visa Investment Seminar, a 2-day event being held at the Grande Centre Point Terminal 21 in Bangkok, Thailand.
The event is set to highlight why Portugal is the hottest topic for overseas property investors at the moment and a prime investment destination for those looking to gain European citizenship.
Portugal's housing market is now strengthening, thanks to a sharp recovery in demand amidst improving economic conditions. According to available statistics, from 2020 to October 2021, the median price of dwellings in Portugal surged 10.61% (8.63% in real terms) to €1,251 (US$1,414) per square meter (sq. m) – almost twice the y-o-y growth of 5.8% recorded in October 2020, according to figures released by the Instituto Nacional de Estatistica (INE). These figures have maintained an impressive growth well into 2022.
There are no restrictions on foreign property ownership in Portugal and transaction costs are generally low. Additionally, Portugal grants the popular Golden Visa, a 5-year residency permit to non-EU citizens who buy a minimum of €500,000 worth of property, allowing holders to work or study, and travel to Schengen countries. They can apply for permanent residency after five years.
These tantalising perks and more is what Ideal Homes Portugal is able to advise on at the Golden Visa Investment Seminar. The event will provide expert advice from Chris White, owner of Ideal Homes Portugal, regarding the popular Golden Visa. Chris will teach all about the buying process and this "ticket to freedom" the Golden Visa provides as well as how to maximize one's returns on the property through a rental process.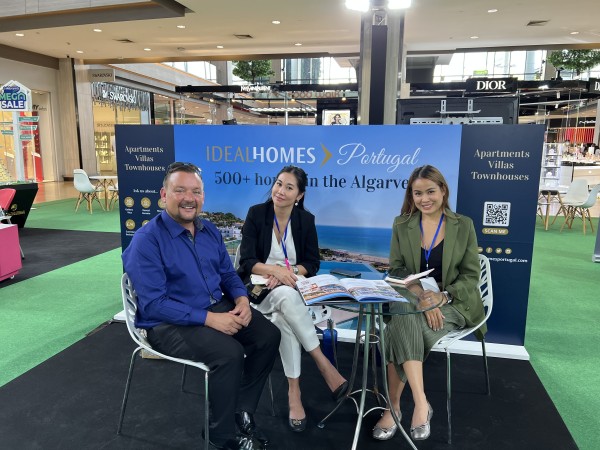 The living requirements for the golden visa only requires spending a very minimal amount of time living in Portugal when buying a qualifying property. However, the comfortable year-round climate, gorgeous beaches and cliffs and laid-back lifestyle has created the most popular country to move to for many Americans, British and other Europeans.
There are ten things to do when buying or selling a home in Portugal. Calling Ideal Homes Portugal, is one; they will handle the other nine. The best real estate firms in the business have a knack for anticipating their clients' needs and matching those needs with the right piece of real estate; hence, Ideal Homes Portugal have perfected the harmony between criteria of excellence and its clients' real estate favourites.
It is said that with longevity comes experience, and with experience comes expertise. Ideal Homes Portugal has been helping buyers and sellers in Portugal for over 10 years, and have grown an enviable wealth of experience in the industry. The firm now has two estate offices (in Vila Sol and Lagos) and a team of experienced staff ready to help its clients find their dream home in Portugal. "We assist our clients with achieving homeownership by navigating them from A – Z through every step of the home buying process", said Chris white. "We have detailed information about properties, and we assist the buyer in making a purchase with confidence", he said.
Mr. White will also be offering an exclusive arrangement for people attending this event. For the first 10 properties purchased in the sought-after Algarve, a 10% discount will be given off the purchase price. This offer is only available during these two days.
This is the fourth event Ideal Homes Portugal has participated in here in Thailand, solidifying their commitment in offering great opportunities for people in this area. According to White, "We have been assisting clients obtain their Golden Visa for the last ten years. While they enjoy a fantastic holiday, they take comfort in coming one step closer to the security of achieving freedom, both financially and in ease of movement throughout the world."
To find out more about the Portugal Golden Visa, purchase tickets to attend the show, book a one-to-one meeting with Chris or one of the company's investment specialists to discuss the opportunities available, click this link now.
Media Contact
Company Name: Ideal Homes Portugal
Contact Person: Christopher White
Email: Send Email
Phone: 00351 289 513 434
Country: Portugal
Website: https://www.idealhomesportugal.com/