Singapore, SINGAPORE – August 19, 2022 – Revisit Perfumes of Singapore at Scentopia Scent Bar pop-up launching in Plaza Singapura, Level 1 The Alley from September 2022 onwards.
Gift your loved ones and create a memorable experience with the unique scent of these limited edition perfumes. Choose from the range of tantalising scents: Australian Girl®, California Girl®, Hawaii Girl®, Hong Kong Girl®, Bali®, Javanesque®, Cinta®, Dadi® 7, First Lady®, Christina®, May Ling®, Singapore Bliss®, Singapore Girl and Reves De Singapour.
Perfumes of Singapore was launched by billionaire and business tycoon, Dadi Balsara and his wife Christina Stone over 20 years ago. It all started with Christina's obsession and love for Singapore. She chanced upon the intricate art of ceramic making where she found her calling to create the best aroma scents immortalised in the history of Singapore. Ceramic is the perfect medium for fragrance saturation and diffusion.
The revival of the iconic Singapore Girl fragrance from the 1970s is a hit among many. Women love this perfume as it was a representation of an empowered woman who balances traditional values with modern expectations. A brilliant mix of notes starting off with the top of the creation is soft-citrus. Lotus, water-lily makes the heart and teakwood finishes this refreshing ode to her. Singapore Memories acquired the formulas in 2014 & aims to bring all the vintage scent, which are lost in time, back to life.
"We are very proud that we are able to revive all those brands, which are fondly remembered by the Merdeka generation. We love seeing the sparkle in their eyes when they smell these old perfumes, such as Singapore Girl. People always remember great experiences and they appreciate quality products. With Scentopia, we are on a mission to combine both and we strive to improve because we want to ensure a great product and experience at the end of the day." Prachi, Director of Scentopia.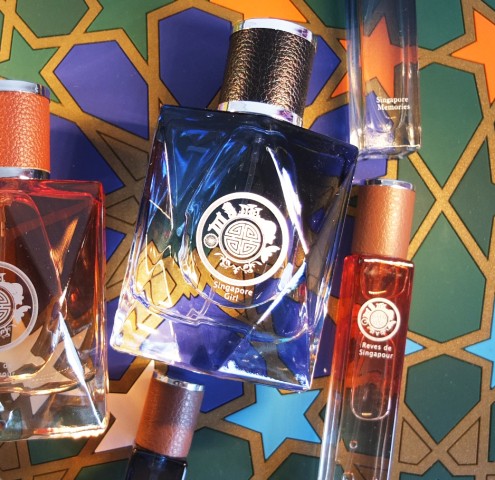 Plaza Singapura is located along Orchard Road, Singapore's main shopping belt, and in the civic and cultural district. As one of the first shopping centres in Singapore, its broad-based positioning, coupled with its wide range of retail offerings attracts a wide range of shoppers from all over Singapore. Take a whiff of nostalgia and a walk down memory lane of old Singapore at the upcoming Scentopia Scent Bar Pop-Up.
Media Contact
Company Name: Scentopia
Contact Person: Mrs Prachi Saini Garg
Email: Send Email
Phone: +65 91814871
Country: Singapore
Website: https://singapore-memories.com/