With the Dog Diaper Booster Pads liners, pet owners can keep their homes clean and odor-free by using the liners, which are designed to be safe for pets
While pets can offer many benefits to their owners, pet ownership also presents challenges. Pets are a great source of companionship but they can also create stress and anxiety. With pet ownership comes an immense responsibility, and one that can be overwhelming for some people. One of the many challenges pet owners face is how to keep their pets from littering their homes with feces and urine. Teaching pets to not litter is the solution to this problem but before a pet owner completes the teaching sessions, their home must have been a mess. Sometimes, even after potty training sessions, pets still make a mess of their owners' homes.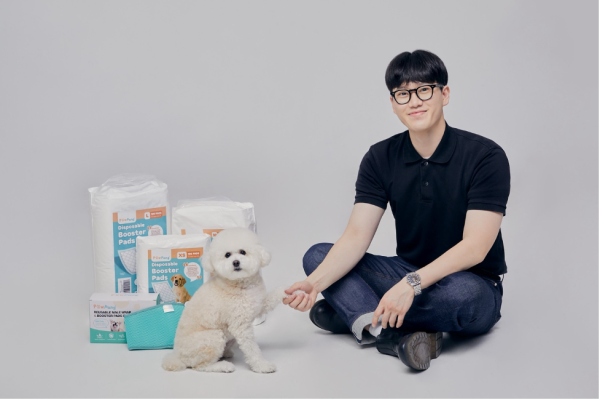 PawPang launched its Dog Diaper Liners to serve as a solution for people looking to stop their pets from messing up their homes. The dog diaper liners are designed to help prevent leaks and reduce the number of washable dog diapers a pet owner has to wash. As a result, pet owners can save more on the cost of buying diapers or having to deal with too many dirty dog diaper pads.
"We have produced a disposable dog diaper liner that can be attached to disposable/reusable dog diapers for use," explained Theo Lee, Founder of PawPang. "You don't have to wash or replace the whole diaper because you only need to replace the pad when your dog urinates. Also, our dog diaper booster pads are smaller than disposable diapers, making it easy to carry when you go out. Pets often leave their waste inappropriately, which can be stressful. But with the use of our dog diaper liner, you can reduce the stress of cleaning up after them and enhance the joy of spending time with your pet."
PawPang's dog diaper liners are available in a range of sizes, ensuring that every dog can be accommodated. The diaper liners come in four sizes and variations, so no matter the size of a dog, there will be a product for it. They work great along with any type and brand of dog diapers (washable, reusable and cloth diapers). These diaper liners are an effective, easy and sanitary way to protect furniture and prevent accidents daily. They can be used for overnight leaks and other signs of incontinence, females in heat, marking or just everyday use.
The PawPang dog diaper liner is a revolutionary product for dog owners who currently use dog diapers and the dog diaper booster pads from PawPang. It is also ideal for owners who struggle with dogs going through urinary incontinence and male marking and those who take care of senior dogs or IVDD dogs.
To get the PawPang dog diaper line, log on https://pawpang.com/collections/dog-diaper-liners-booster-pads.
About PawPang
PawPang is the brainchild of Theo Lee. The company is based in South Korea and was established from Theo's desire to help pet owners solve the issues they face with their furry friends as regards excretion. Theo wanted to create a product that would stop pets from messing up their environment with excreta and urine while allowing pet owners to manage their pets' waste on their terms.
For more information, please visit https://www.pawpang.com/.
Media Contact
Company Name: PawPang
Contact Person: Theo Lee
Email: Send Email
Country: South Korea
Website: https://www.pawpang.com/