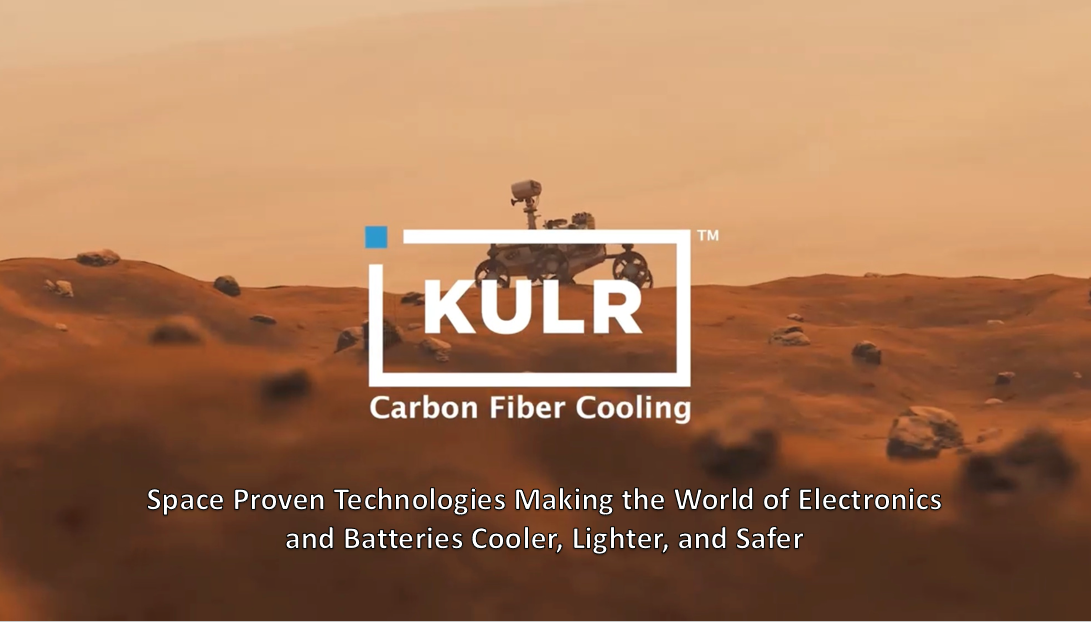 KULR Technology stock continues to consolidate at the $1.50 level. And against a weakening broader markets backdrop, that's an excellent indicator. Face it, markets over the past seven trading days are getting whacked, with micro and small-caps losing percentages more in value than the mid and large-cap companies. Still, savvy investors that understand market dynamics pay less attention to daily volatility and more to the opportunities that the gyrations present. KULR is an excellent example.
The biggest attention grabber is that despite some terrible markets, KULR is holding its value. Yes, shares are lower for the year. But, they are well off their lows set in Q2, trading about 22% higher at roughly $1.50 a share today. For those KULR long-timers, the chart isn't exactly inspiring. However, for those waiting to get in KULR at bargain prices and investors liking to cost average into a position, the current time may be offered an opportunity too timely to ignore.
Actually, many investors aren't. Volume has been ticking higher, exampled by a volume burst of over 1.2 million shares on August 16th. Since then, investors appear to be picking opportunities, taking advantage of market volatility and a pullback from the stock's more than 16% jump on that day. And with excellent news published over the past several quarters and more expected from an expanded market presence, the decisive period of consolidation could translate to a potentially strong move higher once investors emerge from a current risk-off strategy. Precedent indicates that once investors' sentiment shifts in that direction, the best stocks in respective sectors typically attract the most interest.
Expanding Its Drone Market Presence
KULR is deserving of attention. In fact, over the past two quarters alone, they have laid the groundwork to do more than create several new revenue streams; they have implemented operational efficiencies to lower expenses and facilitate faster access to new market opportunities.
Most recently, KULR announced receiving two orders from a leading Fortune 20 e-commerce and cloud computing company for its next-generation Li-ion battery-powered commercial drone delivery fleet. That's excellent news. Why? Because it follows an initial proof of concept order evaluating KULR's design. The follow-on order takes things to the next level, providing prototype, field testing, and certification trials, with pre-production scheduled for 2023 and its full ramp-up set to start in the second half of 2024. Sounds far away for those wanting fast money. But don't be too complacent about the opportunity. At current levels, the path of least resistance for KULR stock is higher, and the recent nibbling at shares could be the precursor for bigger appetites to join the party. After all, on a forward-looking basis, this deal can be significant.
Remember, the drone industry is in hyper-growth. In March of this year, McKinsey & Company asserted, "As of early 2022, we estimate that more than 2,000 drone deliveries are occurring each day worldwide. The growth rate is accelerating every week, and we project that there will be close to 1.5 million deliveries in 2022 as a whole, up from just under half a million in 2021." KULR's contribution is to improve safety and facilitate longer flight times, each presenting a significant market opportunity worth billions over time.
The deal also shows that KULR has the technology and interest to expand its business mission. Management noted that its drone project hits an accretive tone, again showing its focus on specific high-growth markets where its differentiated products provide a design and production solution for safety and performance. Keep this in mind, too. Drone delivery is still a developing sector. While aerospace and defense sector applications get headlines, the more considerable value getting overlooked is that e-commerce companies embrace the capabilities and continue to implement this form of delivery logistics into their platforms as the commercial drone ecosystem continues to build out.
Considering that estimates are projecting the global drone sector opportunity to reach $58.4 billion by 2026, at a CAGR of 16.4% from now until then, it's fair to say that KULR is again in the right markets at the right time. "Again" is used because they are in several.
Strategic Investments Expand New Market-Reach
And with strategic investments accelerating the build-out of its holistic, total battery safety platform, more customers within their respective ecosystems can ultimately benefit from KULR's extensive set of battery safety and sustainability solutions. From an investor's perspective, that's excellent news since those investments lay the framework to enhance its revenue-generating reach, putting new sources of income into play by creating an efficient means to up-sell and cross-sell the individual components of its technology through a product sales or subscription model.
The better news about that intention is that it can make potential one-time deals long-term propositions. That's already indicated with follow-on orders from several of the world's largest conglomerates in the aerospace and defense sectors. Recently, KULR announced a deal with a client described as a Fortune 50 Metaverse customer that provided a follow-on order for its biosensing solutions. The second order is evaluating that solution, including a recently revised engineering design that improves pliability, increases conductivity, and enhances softness to the skin for its client's product. Shipment guidance indicates that an update on that project is imminent.
Increasing demand is also being generated from Lockheed-Martin (NYSE: LMT, $LMT), which KULR announced added to its contracted needs for its space-developed phase change material (PCM) heat sink technology. That adds to other deals with more global clients, including NASA, Andretti Enterprises, Leidos (NYSE: LDOS, $LDOS), and others in the queue to take advantage of KULR's highest standard of battery safety technology. Even the U.S. Coast Guard has entered KULR's revenue-generating game plan, with its technology the likely leader to maximize its battery safety product opportunities in the multi-billion dollar maritime safety market.
Understanding the KULR proposition is the key to recognizing the near and long-term potential. In other words, beyond the deal headlines, knowing that KULR is a valuable and early contributor to the emerging circular electrification economy, they are ideally positioned and able to leverage its technology to fuel potentially exponential near and long-term growth. All tolled, many billions of dollars are already in KULR's revenue-generating crosshairs. And more deals can bring that target into greater focus.
A Massive Lithium-Ion Battery Safety Market Opportunity
Keeping in mind that KULR is targeting the lithium-Ion battery safety sector, where thousands of products need what KULR sells, headlines announcing new deals may become more common. That's likely, especially with lithium-Ion batteries becoming increasingly more powerful despite being in more compact capsules. And that power surge isn't relative to only industrial products; commercial goods, including phones, power tools, toys, and other consumer items, are also finding value in these compact and potent designs. Hence, battery safety, perhaps even through regulation, is becoming a louder and more frequent conversation.
Many KULR clients understand the need, acting proactively to integrate KULR technology. That's led KULR to announce multiple customer contracts and interests across several verticals, including energy storage, battery recycling, electric aviation, industrial and power tools equipment, and e-mobilities. KULR has guided that revenue-generating opportunities are already in play from over 300 enterprise and government organizations. With robust IP protections and a resume with a Who's Who client list, tapping into that opportunity may happen faster than many expect.In that respect, revenue growth potential looks strong heading into the end of Q3, all of Q4, and in 2023. Factoring fewer macro-economic pressures compared to last year and recognizing KULR's serving industries like aerospace and defense, where economic slowdowns don't often matter, KULR's guidance for increasing revenues during those periods should be trusted.
Investors must also pay attention to the inherent value of KULR's partnerships.
Revenue Opportunities From Partnerships
The value inherent to those relationships can be substantial. A recently announced deal staying under the radar is one of KULR's recycling partners securing a shipping certification from United Parcel Service (NYSE: UPS), allowing for the shipment of batteries utilizing KULR's Safe Case products through their vast shipping network. But that's just one part of that certification value.
The certification also allows its U.S. Department of Transportation compliant "Safe Case" to be used as a safe and reusable shipping container for Li-Ion battery transportation up to 2.1KWh. That allowance provides KULR's major recycling partner a safe shipping container that can handle batteries above 300Wh. For KULR and its partner, demand could be substantial, noting that billions of batteries need to be disposed of in an environmentally friendly and compliant manner.
KULR's partnership with E-One Moli Energy Corporation is another value driver staying under the radar. The partnership is advancing KULR's total battery safety and thermal management solutions strategy, and details on that are likely forthcoming.
And so is an update from a deal with NASA evaluating a fully automated battery testing program assessing the initial processing capability of roughly 500,000 18650/21700 lithium-ion cells annually. That system is expected to be installed by the end of Q3, with full capability processing beginning in Q4 to support NASA's manned flight specification EP-WI-037.
Further supporting the bullish thesis is that revenues are expected to get a boost from completing the licensing and starting the construction of its Fractional Thermal Runaway Calorimetry (FTRC). KULR announced signing multiple customer engagements with at least three purchase orders expected to close in September 2022. Factoring in those new revenues, expected as early as the start of Q3, analysts covering KULR may re-visit prior forecasts. They should, considering KULR announced securing four additional major commercial accounts for its Safe Case products, with deployment trials underway. If all goes as expected, several recurring revenue-generating commitments could be earned during the coming quarters.
A Sum Of Its Parts Case For KULR Bulls
All the above shows that KULR is a company in motion. While results often lag the headline, not accounting for them to reach a more appropriate valuation could be a mistake. But, just because there isn't much noise surrounding KULR on social media and its trading, don't take it as brand weakness. On a sum of the basis of its parts, KULR is a much better company today compared to when they were trading 100% higher. They have more capital, contracts, IP, and an enhanced operational infrastructure that can generate more revenues from a more diverse customer base.
Best of all, KULR could be positioned to more than compete in targeted markets; they can dominate them. By developing a universal modular battery product combining its PPR technology and CellCheck to capitalize on extraordinary revenue-generating opportunities from the E-mobility, enterprise energy storage, data center, and crypto-mining applications markets, their market position is strong and perhaps unapproachable from a competitive perspective.
Checking the right boxes and mitigating risk within its targeted market opportunities, KULR makes and regularly enhances its case for investment consideration. In other words, when they speak, it has value. And of late, they are saying things intended to generate near and long-term value appreciation. The better news, investors are listening, which for all intents and purposes, has put KULR stock in play.
Disclaimers: Shore Thing Media, LLC. (STM, Llc.) is responsible for the production and distribution of this content. STM, Llc. is not operated by a licensed broker, a dealer, or a registered investment adviser. It should be expressly understood that under no circumstances does any information published herein represent a recommendation to buy or sell a security. Our reports/releases are a commercial advertisement and are for general information purposes ONLY. We are engaged in the business of marketing and advertising companies for monetary compensation. Never invest in any stock featured on our site or emails unless you can afford to lose your entire investment. The information made available by STM, Llc. is not intended to be, nor does it constitute, investment advice or recommendations. The contributors may buy and sell securities before and after any particular article, report and publication. In no event shall STM, Llc. be liable to any member, guest or third party for any damages of any kind arising out of the use of any content or other material published or made available by STM, Llc., including, without limitation, any investment losses, lost profits, lost opportunity, special, incidental, indirect, consequential or punitive damages. Past performance is a poor indicator of future performance. The information in this video, article, and in its related newsletters, is not intended to be, nor does it constitute, investment advice or recommendations. STM, Llc. strongly urges you conduct a complete and independent investigation of the respective companies and consideration of all pertinent risks. Readers are advised to review SEC periodic reports: Forms 10-Q, 10K, Form 8-K, insider reports, Forms 3, 4, 5 Schedule 13D. For some content, STM, Llc., its authors, contributors, or its agents, may be compensated for preparing research, video graphics, and editorial content. STM, LLC has been compensated up to ten-thousand-dollars cash via wire transfer by a third party to produce and syndicate content for KULR Technology Group, Inc.. for a period of one month. As part of that content, readers, subscribers, and website viewers, are expected to read the full disclaimers and financial disclosures statement that can be found on our website.
The Private Securities Litigation Reform Act of 1995 provides investors a safe harbor in regard to forward-looking statements. Any statements that express or involve discussions with respect to predictions, expectations, beliefs, plans, projections, objectives, goals, assumptions or future events or performance are not statements of historical fact may be forward looking statements. Forward looking statements are based on expectations, estimates, and projections at the time the statements are made that involve a number of risks and uncertainties which could cause actual results or events to differ materially from those presently anticipated. Forward looking statements in this action may be identified through use of words such as projects, foresee, expects, will, anticipates, estimates, believes, understands, or that by statements indicating certain actions & quote; may, could, or might occur. Understand there is no guarantee past performance will be indicative of future results. Investing in micro-cap and growth securities is highly speculative and carries an extremely high degree of risk. It is possible that an investors investment may be lost or impaired due to the speculative nature of the companies profiled.
Media Contact
Company Name: STM, LLC.
Contact Person: Michael Thomas
Email: Send Email
Phone: 973-820-3748
Country: United States
Website: https://primetimeprofiles.com/