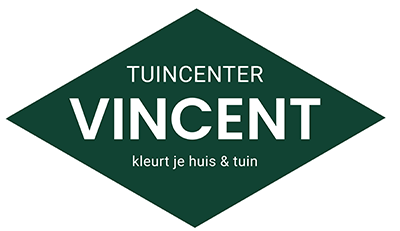 More and more people understand the necessity of a good looking garden. Not only is it fun to relax in, but it also brings in numerous benefits – lots of oxygen, plenty of entertainment, and good visuals. This is when preformed ponds kick in – a far less expensive option for those with plenty of space, as well as an easy to install alternative to classic ponds.
Belgium – 6th September, 2022 – Tuincenter Vincent has established itself as a front running gardening supplier on the Belgian market and not only. Its high quality products are not available worldwide and offer an extended ray of categories – from flowers and plants to decorations, irrigation equipment, and even stuff for different animals. The newest line – preformed ponds – stands out in the crowd, though.
Preformed ponds are not new, but Tuincenter Vincent is responsible for making them popular. The operating principle is fairly simple to understand. You dig a hole in the right shape and size, then the preformed pond goes in. The installation requires a bit more work, though – once the liner goes in, the pond is ready.
What makes Tuincenter Vincent's preformed ponds even more popular is the fact that you can change the design of your garden to 180 degrees with a relatively inexpensive product. Preformed ponds are much cheaper than classic concrete ponds – moreover, they offer flexibility. While most suppliers are quite limited in offer, Tuincenter Vincent offers around 180 products in this range.
Available in different materials, sizes, and shapes, it is almost impossible to find something to suit one's needs. Some designs come in innovative shapes, but more importantly, you have the opportunity to create multiple chamber ponds based on what your garden design requires. At the end of the day, imagination is the only limit.
According to a spokesperson for Tuincenter Vincent, "We are pushing to allow homeowners and landscapers to add value to their properties without making any major investments. We know a classic pond can cost a fortune, so we offer value for money in a wide range of products for all tastes."
About Tuincenter Vincent
Tuincenter Vincent is a landscaping and gardening supplier. It covers a wide array of products, including houseplants, pots, soils, garden furniture, BBQs, irrigation systems, pet homes, and home décor accessories. The latest category covering preformed ponds offers customers the possibility to add value and taste to their properties.
Check out the range at https://www.tuincenter-vincent.be/vijver/voorgevormde-vijvers.
Media Contact
Company Name: Tuincenter-Vincent
Contact Person: Garden Center Vincent
Email: Send Email
Phone: 052211404
Address:Donckstraat 118
City: 9200 Dendermonde
State: East Flanders
Country: Belgium
Website: https://www.tuincenter-vincent.be/