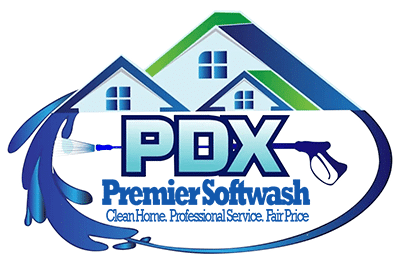 PDX Premier Softwash, a roof cleaning company in Beaverton OR, has announced the launch of their affordable roof cleaning services. The company offers a wide range of roof cleaning services that are designed to remove all types of dirt, debris, and growth from roofs. Their services are available to both residential and commercial customers.
Their roof cleaning services include soft washing, which is a low-pressure water system with powerful cleaning detergents that removes all types of algae and moss from roofs.. In addition, they offer manual roof cleaning, which is a process of manually removing moss off of the roof prior to soft washing it.
The company's roof cleaning services are available at an affordable price, and they offer a 100% satisfaction guarantee. They use a soft washing method that is safe for your roof and won't damage any of the shingles. The low-pressure technique uses detergents to break down thick dirt, grime, and organic growths. This approach is much safer than power washing, which can damage the roof.
It's important to keep the roof clean in order to maintain its longevity. Dirt, grime, and organic growths can all lead to damage and premature ageing of the roof. PDX Premier Softwash's roof cleaning services are the perfect solution for keeping a roof looking like new. The low-pressure technique is safe for all types of roofs and will remove all the dirt, grime, and organic growths that have built up over time.
Many homes in Beaverton develop black streaks or stains on their roofs. This is caused by a type of algae known as Gloeocapsa Magma. While this algae is harmless to the roof, it can cause any home to lose curb appeal. Their roof cleaning services will remove all the black streaks and stains from the roof, leaving it looking like new.
They also offer a gutter cleaning guarantee with all of their gutter cleaning services. This guarantee ensures that the gutters will stay clean for a good time after they have cleaned them.
In addition to their gutter cleaning guarantee, they also offer a 1 year roof cleaning guarantee. This guarantee means that the roof will stay clean for at least 1 year after they have cleaned it.
They are so confident in their roof cleaning services that they offer a 100% satisfaction guarantee as well. "If you are not happy with the results of our work, simply give us a call and we will come out and clean your roof again for free. We want you to be completely satisfied with our work, and we will do whatever it takes to make that happen." said the CEO of PDX Premier Softwash.
PDX Premier Softwash is proud to offer quality exterior cleaning services for homeowners and public spaces in all of PDX and surrounding areas. They strive to provide thorough results in a timely manner and for a price that works with anyone's budget. One can also reach PDX Premier Softwash on Facebook.
Media Contact
Company Name: PDX Premier Softwash
Contact Person: Ronin
Email: Send Email
Phone: (503) 893-9081
City: Beaverton
State: Oregon
Country: United States
Website: https://pdxpremiersoftwash.com/