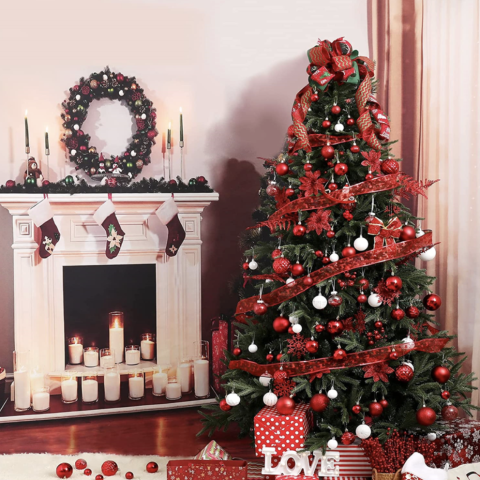 As the holiday season draws near, Wironlst offers its selection of vibrant and high-quality Christmas ball ornaments. With its vast selection of colorful and eye-catching Christmas ball ornaments, Wironlst promises prospective customers a memorable Christmas celebration.
Christmas ball ornaments are a popular holiday decoration. Colorful ball ornaments brighten up the holiday season. Everyone, regardless of age, gets excited when they see these ornaments light up houses and Christmas trees. Many cannot wait to get their hands on these eye-catching balls.
Fully geared for the season, Wironlst presents its vast collection of these beautiful balls at great prices. With the 13 different colors of Christmas ornaments that Wironlst offers, everyone has more decorating options and can quickly expand their collection. Customers have a beautiful selection of colors to choose from, or they can mix and match colors to create the perfect holiday decoration theme.
The top decorations vendor guarantees prospective customers the ideal-sized ornaments that best suit their needs, with ball sets ranging from 1.57 inches to 3.15 inches. 1.57″ Small Christmas balls are done in 5 special finishes. Each barrel contains 34 pieces. 2.36″ Medium Christmas balls are done in 6 finishes, each barrel containing 34 pieces. 3.15″ Small Christmas balls are done in 5 finishes, each barrel containing 20 pieces.
These balls are made of high-quality materials and are attached with hanging ropes, making them simple to hang, take down, and reuse. When it comes to safety, the firm asserts that these ornaments are built of safe and durable shatterproof plastic, so customers do not have to worry about broken debris hurting their children or pets.
These balls are also perfect for home decor, weddings, engagements, anniversary parties, and lots more.
Wironslt Christmas ball ornaments are currently available on Amazon at https://amzn.to/3BHsbgj, as well as other products by the company at
www.amazon.com/shops/Wironlst.
Media Contact
Company Name: Yiwu Wenlong E-Commerce Co., Ltd.
Contact Person: Jack Wei
Email: Send Email
Country: China
Website: http://www.amazon.com/shops/Wironlst