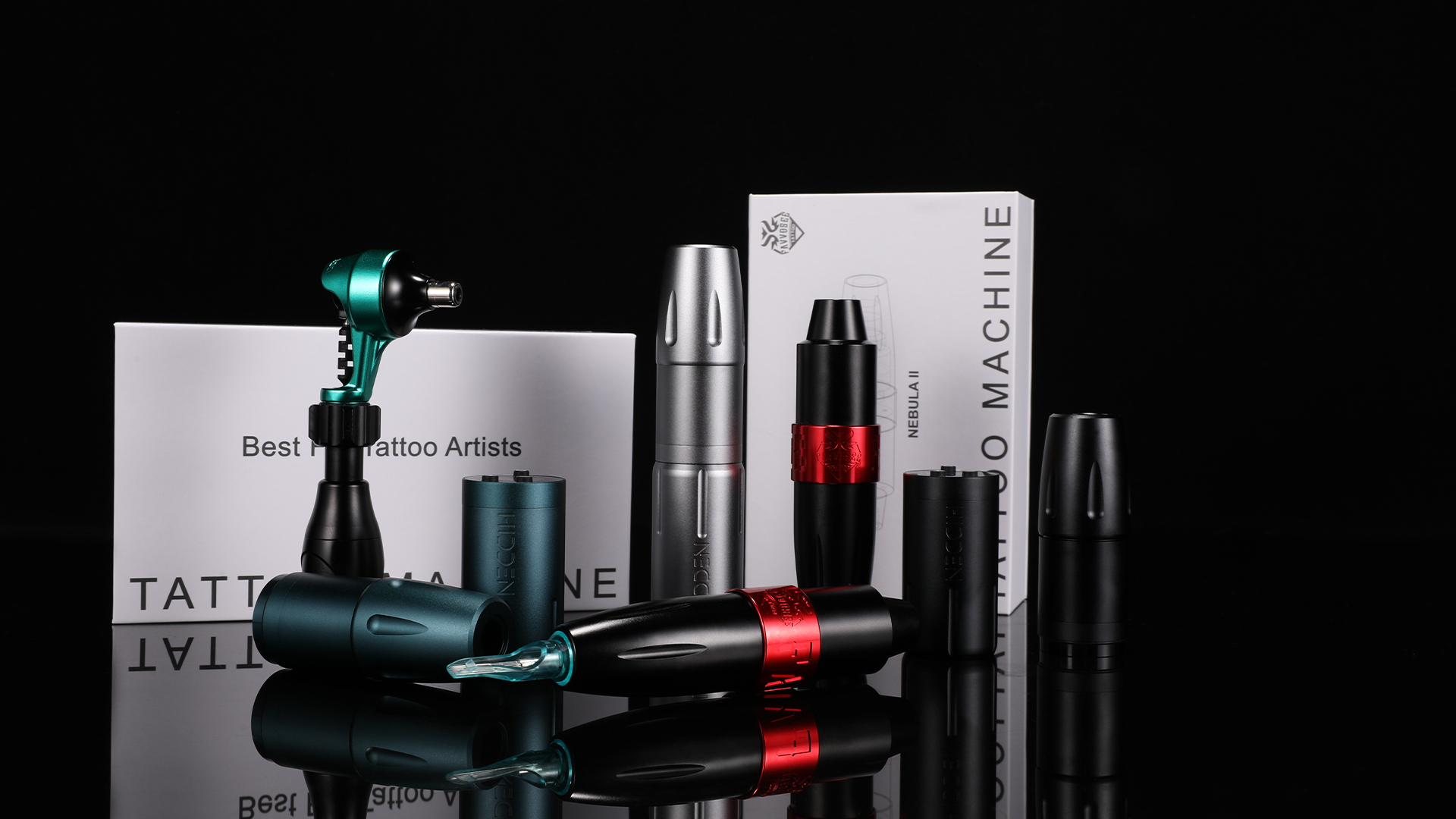 Halloween is just around the corner and Favvosee is getting into the holiday spirit with a spooky sale! Many products will have exclusive Halloween discounts, so don't miss out! Come and take a look at what Favvosee have to offer!
Halloween is a traditional holiday, and many brands will have promotions during this time, including Favevosee. Favvosee is a brand company dedicated to producing and selling high-quality tattoo pens, selling a series of tattoo-related products such as tattoo pens, tattoo pen kits, tattoo inks, etc. The company also sells a range of tattoo-related accessories such as tattoo kits. The best tattoo products for beginners and experienced artists can both be found at Favvosee.
One of the main products of Favvosee is the tattoo pen, which is one of the company's main products. As a follow-up to its previous rotary tattoo pen, Favvosee has also created a new wireless tattoo pen based on the previous tattoo pen. As part of the Halloween promotion, there is a good discount on these products. Take advantage of the huge discount during the Halloween event, and purchase during this time!
As well as tattoo pens, tattoo pen kits are also a good option for those who want to get tattooed. The kit is very suitable for tattoo beginners who are just starting out with tattoos. Aside from the tattoo pens, the tattoo machine kit also includes fake skin, ink, and other tattoo consumables that can be used to practice tattooing in addition to the tattoo machines. To fulfill all the practice needs of the tattoo novice, the beginner only needs to purchase one set of supplies.
Last but not least, tattoo needles and ink are also a big part of Favvosee's ongoing Halloween sale. Favvosee's tattoo needles will never ink or jam because they are of high quality. And there are so many different types of tattoo needles, tattooists can always find the right size. As tattoo consumables, tattoo needles and ink cost a lot of money every month. Buying items like this for Halloween is the smartest choice!
Considering that Halloween is still a few days away, if anyone wish to get the latest news regarding Favvosee's Halloween promotion, make sure and keep an eye on Favvosee's official website so can take advantage of the latest information regarding their Halloween promotion!
About Favvosee
Favvosee is one of the leading suppliers of tattoo supplies and equipment. Tattoo machines, tattoo kits, needles, tattoo inks, and other tattoo equipment are available from Favvosee. Each Favvosee product is made with the highest quality materials, has a mature production process, is free of harmful substances, and guarantees quality performance. Through competitive prices and superior quality, Favvosee is committed to providing exceptional customer service satisfaction to everyone.
Media Contact
Company Name: FAVVOSEE
Contact Person: Wendy
Email: Send Email
Phone: (646) 541-6490
Country: United States
Website: https://favvosee.com/