The new luxury apartment is a perfect place for anyone visiting Portimão, Portugal who wants to stay in an opulent setting that puts them right at the heart of all the city has to offer
Ideal Homes Portugal, a professional real estate company in the Algarve region of Portugal that provides luxury homes for buyers and helps homeowners sell their luxury apartment. Over the last ten years, Ideal Homes Portugal has provided a variety of services for potential buyers and sellers, including property listings and property management. Today, the agency is pleased to announce the listing of a brand new luxury apartment for sale in Portimão, Portugal. The apartment is set within an exclusive development of 16 apartments and benefits from a central location close to all amenities.
According to the company, the luxury apartment will comprise a collection of well-designed two and three-bedroom apartments. The apartment is located a short five-minute drive from the beautiful fishing village of Alvor and Portimão. It is owned by a renowned developer and the private condominium offers contemporary open plan living finished to the highest specification with modern inclusions.
The condominium is a two-bedroom apartment that is fully equipped with air-conditioning, a central vacuum system, fully furnished kitchen, solar panels, electric underfloor heating in the bathrooms, a washing machine in the balcony, and much more. Residents will totally enjoy the condominium as it is positioned around a sleek communal swimming pool surrounded by a decking area and landscaped communal gardens creating a relaxing setting. All apartments will have access to private parking. Owners and guests will also be able to enjoy the communal roof sun terrace hot tub and gymnasium.
Video Link: https://www.youtube.com/embed/k1zwUsUmfE4
Ideal Homes Portugal has a reputation for delivering high quality real estate to its clients, and buyers can be confident that this luxury apartment will meet or exceed their expectations. It will make an ideal investment to help a buyer generate an additional income through holiday rentals and would also make the perfect holiday home.
Located between Portimão and Alvor, the surrounding areas around the apartment offer an array of beaches, golf courses and authentic restaurants. It is an incredible investment opportunity as owners can put it up for rent and attract people visiting Portimão. Additionally, it promises a fully assured return on investment (ROI) as Portimão plays host to hundreds of tourists and visitors every year. Portimão is the largest city in the western Algarve and is a tourist hotspot that offers extensive shopping including Aqua Shopping and Portimão train station.
Ideal Homes Portugal is a real estate company that offers homes for sale, as well as mortgages up to 80 percent of the purchase price. People planning an investment in Portugal real estate or seeking luxury homes for rent can secure a property from Ideal Homes Portugal's listings.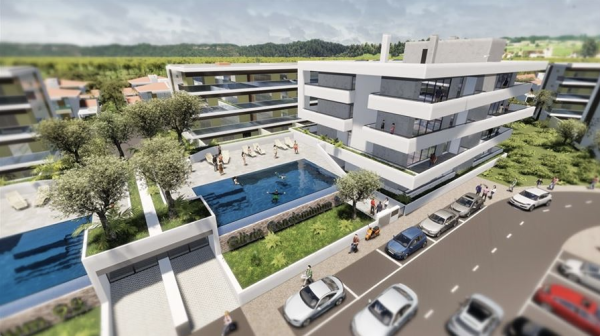 For more information on the newly listed apartment, please visit https://www.idealhomesportugal.com/property/apartment-in-algarve-idh32948-portimao-89485/89485.
About Ideal Homes Portugal
Ideal Homes Portugal is a customer-oriented, professional real estate agent in the Algarve. The company has been helping buyers and sellers in the region for over 10 years, and now enjoys two estate agency showrooms in Vila Sol and Lagos, along with a team of experienced staff ready to help one find a dream home.
To learn more, log on to www.idealhomesportugal.com.
Media Contact
Company Name: Ideal Homes International
Contact Person: Angela Worrall, CEO
Email: Send Email
Phone: 00351 289 513 434
Country: Portugal
Website: http://www.idealhomesinternational.com/