Atlanta, GA – October 5, 2022 – Lay Luscious is a multi-genre artist and LGBTQ+ advocate who boldly expresses here true personality and talent. She is one of the most talented up and coming lesbian artists in the music and entertainment industry and is proud to bring a diverse perspective to this space.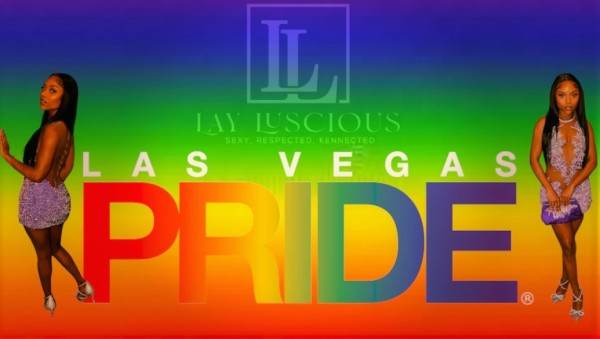 A San Francisco native, who now resides in Atlanta, GA, Lay Luscious is proud to be performing at PRIDE'S Annual Festival for the second year. This year, she is headlining on the Rainbow Stage and is grateful to House of Pride's CEO, Nicole Williams, for the honor.
You may recognize Lay Luscious from one of her many credited works. She was the official Creative Director and Casting Director of Asian Doll and the former girlfriend of departed King Von, (Spend Some Money – BSG Big Worm and Asian Doll), casting over 300 models for the celebrity talent. Lay continues to gain industry respect for her creative direction and casting director services. She's worked with some of our favorite celebrity talents such as: Lil Keed, Spice, Big Boss Mula, Gunna, 28 BLACK Energy Drink, Wayne Wonder, Rych Twyn, Trap Shotta Rally, Kwony Cash, and many more.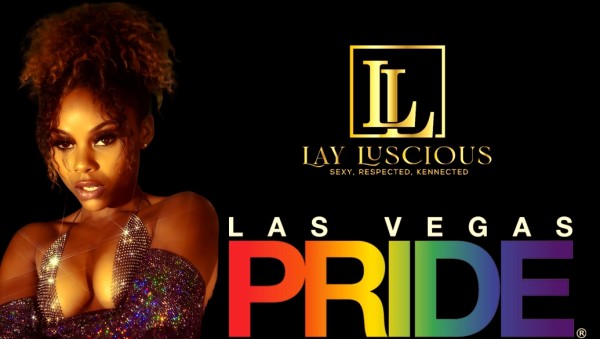 Lay Luscious is recognized for her rich lyrical pop-rap flow and was awarded 9Quota Awards BEST Female Hip Hop Songwriter and Rapper of the Bay Area California in 2021.
"9LIVE$" by Lay Luscious is an upbeat song kicking off with the lyrics, "I am a savage, you can only agree." These lyrics convey the true identity and character of Lay which represent vivaciousness, boldness, valor, and fearlessness. Not only did Lay serve as the executive producer of "9LIVE$", but she also wrote the treatment, served as creative director, casted and styled the music video.
Lay is an internationally published model and is proud to have partnered with famed directors Mobolaji Dawodu and Andrew Dosunmu on a Nike commercial and photo campaign at the tender age of 16. She also walked as a credited runway model for LA Fashion Week under the Angel Brinks brand and is represented as a print model on AngelBrinks.com. Lay was the official lesbian poster girl for the Dolls Kill PRIDE Collection & Bling Boot Tour.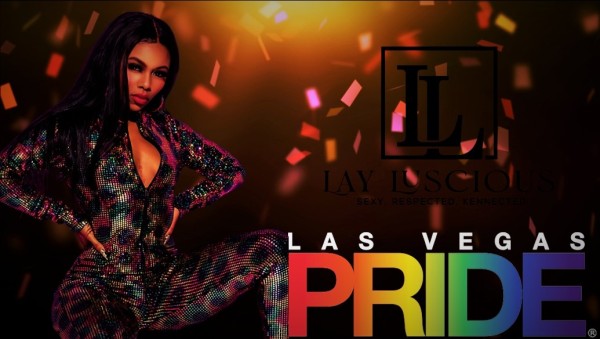 Lay Luscious has even been booked for MAKE UP FOR EVER live demonstrations as an ambassador convention model, an International Festival Event atmosphere hostess, a model for Mocha Fest, official Cosmo Prof live demonstration model for Joico products, a photoshoot and runway model for Payamair Designs, and was featured in several Jankzine publications.
Her beauty and energetic presence have enriched multiple celebrity music videos as a featured lead model for artists such as Saweetie, Omi, Blac Zacc, Nef the Pharaoh, Ty Dolla $ign, Designer, Dice Soho, B-Legit, Trap Beckham, and even Bay Area legend Budda Mack.
Lay is a multifaceted performer who strives for excellence in all that she does. She focuses on building her brand against all the odds by eliminating toxic vibes and finding joy in music creation. At only 25 years old, this LGBTQ+ community member and advocate is a rising star and has even sat down with NLE Choppa to understand both his perspective on what it takes to win in the music game as well as the inspiration behind his newest album, "Me vs Me."
As an American born multi raced-Caribbean, lesbian, passionate advocate and activist, and representative of the LGBTQ+ community, Lay's performances elude pure passion with a balance of dance, Sho'women'-ship, and an overall unforgettable experience. She proudly expresses her sensuality and desire; prides herself on leaving her audience wanting more. As a member of the LGBTQ+ society and women of color entrepreneur, she breaks the chains of orthodox norms through her versatility, individuality, and success. "Mama I am a rich man," is her motto, and there is no end in sight for her success.
Lay Luscious's Las Vegas PRIDE performance on Saturday, October 8, 2022, seems to be merely the beginning of many powerful moves.
Check out full updates on her official Website: http://laylusciousmusic.com/.
Instagram: https://www.instagram.com/layluscious__/
Tiktok: https://www.tiktok.com/@layluscious__?lang=en
Music Video: https://youtu.be/NyBzQa2oJMQ
Facebook: https://m.facebook.com/100063590425453/
Media Contact
Company Name: KRE the Label
Contact Person: Ken and Davion
Email: Send Email
Phone: 470-282-1462
Country: United States
Website: http://laylusciousmusic.com/