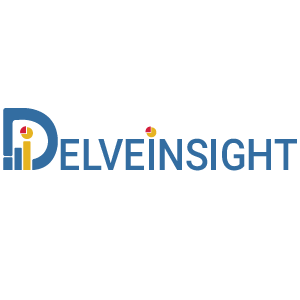 DelveInsight's, "Coccidioidomycosis Pipeline Insight, 2022," report provides comprehensive insights about 3+ companies and 3+ pipeline drugs in the Coccidioidomycosis pipeline landscape.
The Coccidioidomycosis Pipeline landscape is provided which includes the disease overview and Coccidioidomycosis treatment guidelines. The assessment part of the Coccidioidomycosis pipeline report embraces, in-depth Coccidioidomycosis commercial assessment and clinical assessment of the pipeline products under development. In the Coccidioidomycosis Pipeline Report, a detailed description of the drug is given which includes the mechanism of action of the drug, clinical studies, NDA approvals (if any), and product development activities comprising the technology, Coccidioidomycosis collaborations, licensing, mergers and acquisition, funding, designations, and other product-related details.
Key takeaways from the Coccidioidomycosis Pipeline Report
DelveInsight's CoccidioidomycosisPipeline report depicts a robust space with 03+ active players working to develop 03+ pipeline therapies for various indications.
Leading Coccidioidomycosis companies such as SCYNEXIS, Mycovia Pharmaceuticals, Amplyx Pharmaceuticals, F2G, and others are developing novel Coccidioidomycosisdrugs that can be available in the Coccidioidomycosismarket in the coming years.
The promising Coccidioidomycosis therapies in the pipeline includes Ibrexafungerp, VT1598, and others.
Ibrexafungerp (formerly SCY-078) is the first representative of a novel class of structurally-distinct glucan synthase inhibitors, triterpenoids. It has shown activity against Aspergillus and Candida, including against multidrug-resistant (MDR) species Candida auris as well as Pneumocystis. Ibrexafungerp combines the well-established activity of glucan synthase inhibitors with the flexibility of oral and IV formulations, offering a broad use across different settings (in-patient and out-patient).
Mycovia is currently evaluating VT-1598, an oral antifungal, in Phase 1 clinical trials, for the treatment of serious fungal pathogens that pose a growing global threat due to underlying multidrug resistance. VT-1598 has QIDP designation, Fast Track status, and orphan designation for Valley fever (coccidioides); cryptococcal meningitis is eligible for FDA's priority review voucher program.
Request a sample and discover the recent advances in Coccidioidomycosis @ Coccidioidomycosis Pipeline Outlook
The Coccidioidomycosis Pipeline report provides detailed profiles of pipeline assets, a comparative analysis of clinical and non-clinical stage Coccidioidomycosis, inactive and dormant assets, a comprehensive assessment of driving and restraining factors, and an assessment of opportunities and risks in the Coccidioidomycosis Pipeline Landscape.
Coccidioidomycosis Overview
Coccidioidomycosis is caused by Coccidioides immitis, a soil fungus native to the San Joaquin Valley of California, and by C posadasii, which is endemic to certain arid-to-semiarid areas of the southwestern United States, northern portions of Mexico, and scattered areas in Central America and South America. Although genetically distinct, the 2 species are morphologically identical. Coccidioidomycosis is typically transmitted by inhalation of airborne spores of C immitis or C posadasii. Infection occurs in endemic areas and is most commonly acquired in the summer or the late fall during outdoor activities.
In most patients with coccidioidal infection, the primary infection is in the lungs. In 60-65% of cases, this infection is asymptomatic. Diagnosis requires isolation of the organism in culture, identification on histologic specimens, or serologic testing (see Workup). Most patients infected with Coccidioides are asymptomatic or have self-limited symptoms and require only supportive care. Symptomatic patients usually come to medical attention because of the respiratory tract or systemic manifestations. Management in symptomatic patients varies with the clinical syndrome.
Coccidioidomycosis Emerging Drugs
Ibrexafungerp: SCYNEXIS
VT-1598: Mycovia Pharmaceuticals
Coccidioidomycosis Pipeline Therapeutics Analysis
There are approx. 3+ key companies which are developing therapies for Coccidioidomycosis. The companies which have their Coccidioidomycosis drug candidates in the most advanced stage, i.e. phase III include, SCYNEXIS.
Coccidioidomycosis Pipeline Report Highlights
A better understanding of disease pathogenesis contributes to the development of novel therapeutics for Coccidioidomycosis.
In the coming years, the Coccidioidomycosis market is set to change due to the rising awareness of the disease, and incremental healthcare spending across the world; which would expand the size of the market to enable the drug manufacturers to penetrate more into the market.
The companies and academics that are working to assess challenges and seek opportunities that could influence Coccidioidomycosis R&D. The therapies under development are focused on novel approaches to treat/improve the disease condition.
A detailed portfolio of major pharma players who are involved in fueling the Coccidioidomycosis treatment market. Several potential therapies for Coccidioidomycosis are under investigation. With the expected launch of these emerging therapies, it is expected that there will be a significant impact on the Coccidioidomycosis market size in the coming years.
Our in-depth analysis of the pipeline assets (in early-stage, mid-stage and late stage of development for the treatment of Coccidioidomycosis) includes therapeutic assessment and comparative analysis. This will support the clients in the decision-making process regarding their therapeutic portfolio by identifying the overall scenario of the research and development activities.
Discover more about therapy set to grab substantial Coccidioidomycosis Pipeline Landscape @ Coccidioidomycosis Pipeline Companies
Coccidioidomycosis Pipeline Analysis Report
The report provides detailed insights about emerging therapies for the Coccidioidomycosis treatment and the aggregate therapies developed by major pharma companies.
It accesses the different therapeutic candidates segmented into early-stage, mid-stage, and late-stage of development for Coccidioidomycosis Treatment.
It outlines the key companies involved in targeted therapeutics development with respective active and inactive (dormant or discontinued) projects.
The Coccidioidomycosis Pipeline Report evaluates the drugs that are under development based on the stage of development, route of administration, target receptor, monotherapy or combination therapy, a different mechanism of action, and molecular type.
It navigates the major collaborations (company-company collaborations and company-academia collaborations), licensing agreements, financing details, data presentation by the pharma giants, and regulatory approval in the Coccidioidomycosis market.
The Coccidioidomycosis Pipeline Report is built using data and information traced from the researcher's proprietary databases, company/university websites, clinical trial registries, conferences, SEC filings, investor presentations, and featured press releases from company/university websites and industry-specific third-party sources etc.
Scope of the Coccidioidomycosis Pipeline Report
Coverage- Global
Coccidioidomycosis Pipeline Phases- Late stage products (Phase III), Mid-stage products (Phase II), Early-stage product (Phase I) along with the details of, Pre-clinical and Discovery stage candidates, Discontinued & Inactive candidates
Coccidioidomycosis Pipeline Route of Administration- Inhalation, Inhalation/Intravenous/Oral, Intranasal, Intravenous, Intravenous/ Subcutaneous, NA, Oral, Oral/intranasal/subcutaneous, Parenteral, Subcutaneous
Coccidioidomycosis Pipeline Molecule Type- Antibody, Antisense oligonucleotides, Immunotherapy, Monoclonal antibody, Peptides, Protein, Recombinant protein, Small molecule, Stem Cell, Vaccine
Coccidioidomycosis Companies- YNEXIS, Mycovia Pharmaceuticals, Amplyx Pharmaceuticals, F2G, and others
Coccidioidomycosis Therapies- Ibrexafungerp, VT1598, and others
Dive deep into rich insights for Coccidioidomycosis Pipeline Assessment, Visit @ Coccidioidomycosis Pipeline Therapeutics Assessment
Table of content
Introduction
Executive Summary
Coccidioidomycosis: Overview
Pipeline Therapeutics
Therapeutic Assessment
Coccidioidomycosis – DelveInsight's Analytical Perspective
Late Stage Products (Phase III)
Ibrexafungerp: SCYNEXIS
Mid Stage Products (Phase II)
Drug name: Company name
Early Stage Products (Phase I)
VT-1598: Mycovia Pharmaceuticals
Preclinical and Discovery Stage Products
Drug name: Company name
Inactive Products
Coccidioidomycosis Key Companies
Coccidioidomycosis Key Products
Coccidioidomycosis- Unmet Needs
Coccidioidomycosis- Market Drivers and Barriers
Coccidioidomycosis- Future Perspectives and Conclusion
Coccidioidomycosis Analyst Views
Coccidioidomycosis Key Companies
Appendix
For further information on the Coccidioidomycosis Pipeline therapeutics, reach out @ Coccidioidomycosis Drugs
About Us
DelveInsight is a Business Consulting and Market research company, providing expert business solutions for the healthcare domain and offering quintessential advisory services in the areas of R&D, Strategy Formulation, Operations, Competitive Intelligence, Competitive Landscaping, and Mergers & Acquisitions.
Media Contact
Company Name: DelveInsight Business Research LLP
Contact Person: Yash Bhardwaj
Email: Send Email
Phone: 9193216187
Address:304 S. Jones Blvd #2432
City: Las Vegas
State: NV
Country: United States
Website: https://www.delveinsight.com/