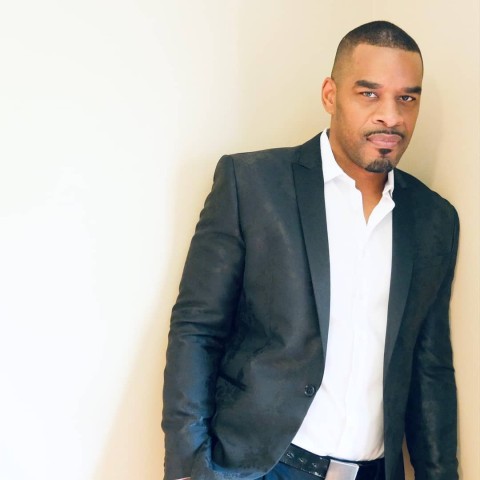 Kenyon Glover, Author, Athlete, Motivational Speaker, Minister and Businessman is set to be honored in a Homecoming Celebration in his native Monroe, Louisiana.
Former NBA Player Kenyon Glover is set for a busy weekend in his hometown of Monroe, Louisiana Oct. 7-9. Glover will be presented with a special Hall of Honor recognition Oct. 7 at Neville High School Homecoming festivities in the school's auditorium beginning at 7:45 a.m. Thereafter, Mayor Friday Ellis will award Glover with his own day officially celebrating his accomplishments and contributions to Monroe and beyond.
"I am deeply honored. This is such a dream come true. To receive this recognition on behalf of Neville where some of my fondest life lessons were taught is truly incredible. And to be receiving my own day in a place where I was born and raised is epic," Glover said.
Glover, a former Milwaukee Bucks professional basketball player, was involved as a student athlete at Neville. "We are always glad to spotlight our alumni. We're looking forward to having Mr. Glover back home at Neville and honoring him," said Dana Jefferson, the Executive Director at Neville Alumni and Friends Association.
Following the Homecoming Pep Rally where he will be recognized, Glover is expected to speak to The Fellowship of Christian Athletes. Saturday, October 8, Glover will make service contributions as part of a "Give Back Saturday" campaign where he will be partnering with Neville Junior High School's athletic department to host basketball try-outs beginning at 10:00 AM in the school gymnasium.
The former Lee Junior High Middle School turned Neville Junior High Middle School graduate will be speaking with the athletes during a media day press event beginning at 2:30 PM on the campus. Shelton Spivey, the Head Coach at Neville Junior High, said "I know Kenyon well. He was my classmate. I look forward to having him come and speak with our students and working with him on this outreach project for our young athletes."
Glover is heavily involved in many other philanthropic and community projects. In the past, he has partnered with other schools, universities and nonprofit organizations to reach back, which is a huge part of his platform consisting of mentoring and making a difference in the community.
"I'm glad to have an opportunity to partner with Coach Spivey and Monroe City Schools in any way possible that I can help to drive change and bring focus to topics that will inspire and motivate students," said Glover.
Rounding out the weekend of festivities, Glover is set to speak at a Youth Night Extravaganza at The Purpose Church located at 711 S. 8th Street in Monroe at 6 p.m. Sunday. "We are so happy that Mr. Glover chose to be with us on the 9th. We cannot wait to hear the encouragement he will bring forth," said Ashley D. Long, Spokeswoman for The Purpose Church.
Under his leadership, Glover has been at the forefront of spreading positive, encouraging, and empowering messages across social media and in person visits around the world.
Glover is the CEO of Faithful & Focused Ministries, a Christian foundation based in the United States. He recently launched a Podcast on Spotify bearing the same name, and hopes to teach teens and others about the warning signs of depression, suicide awareness and prevention, and empower others to live out their dreams.
The successful businessman has also developed a media empire, KG Films, a full scale media and film company that produces high quality content for film and television. Through his production company, he showcases faith-based messages and actively works in partnership with the entertainment community to launch traditional and new media projects.
In addition to his leadership role as an entrepreneur, Glover is also a current Fitness Trainer, with past accomplishments in the martial arts. He created the brand "Fitness Beats Depression" and has been using his fitness talents to reach a new audience as he champions mental health awareness. His initiatives are an ongoing effort to reduce the stigma around mental illness and mental health, focused on social well-being, by sharing his own personal experiences.
Glover is also an award-winning author. His latest book "RESPIRE: The Black Male Anthology: Stories of Black Men Who Recovered Hope, Courage, and Strength after a Time of Difficulty" is a testament to Glover's life and how he has used his gifts and talents to turn tragedy into triumph.
For more information on the Oct. 7 event, contact Dana Jefferson with the Neville Alumni and Friends Association (NAFA) at 318-323-2237. The event will also be livestreamed at https://www.youtube.com/c/NevilleTigerNetwork
Media Contact
Company Name: Neville Alumni and Friends Association
Contact Person: Dana Jefferson
Email: Send Email
Country: United States
Website: https://www.nevillealumni.org/