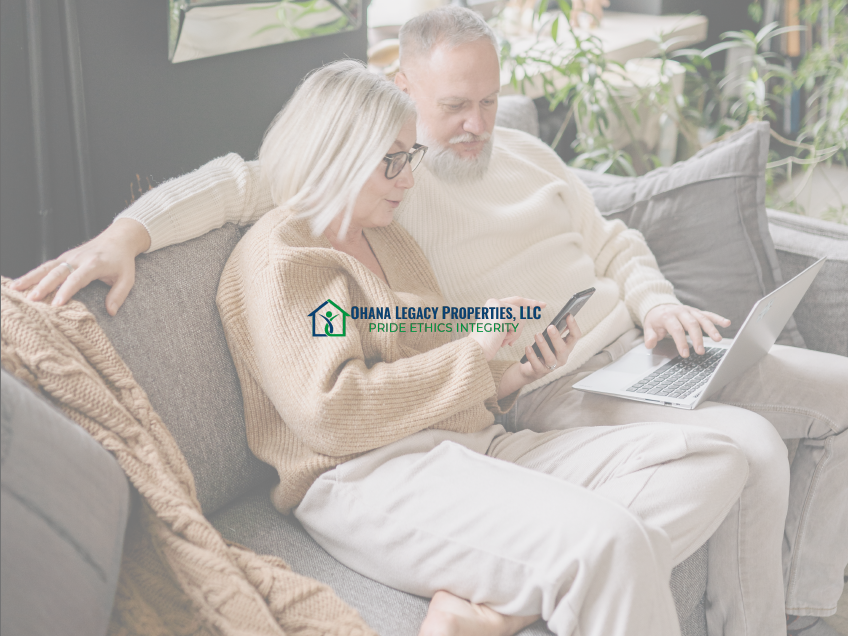 "Help your Elderly Parents in Houston Move by Hiring a Senior Transition Specialist at Ohana Legacy Properties."
Ohana Legacy Properties understands the trouble that children go through when caring for their elderly parents and their properties. Here's why hiring a Senior Transition Specialist can help.
Benefits of Hiring a Senior Real Estate Transition Specialist
As we age, the thought of downsizing or moving to a smaller home is something that often crosses our minds. For some, the idea of leaving the home they've lived in for decades is a difficult one. However, there are many benefits to making a move later in life, including reducing maintenance costs, living in a more age-appropriate home, and freeing up extra cash.
If you're considering making a move as a senior, hiring a real estate transition specialist can be a huge help. Here are just a few of the benefits of working with someone who specializes in assisting seniors with their real estate needs.
They Understand Your Needs
One of the biggest benefits of working with a real estate transition specialist is that they understand your needs as a senior citizen. They know that you may be downsizing from a family home that's been in your possession for many years and that the thought of letting go of memories can be difficult. They also know that you may have special requirements in your new home to make daily life easier for you. By understanding your needs, they can help make the transition to your new home as smooth and stress-free as possible.
They Have Experience Working with Seniors
In addition to understanding your needs, real estate transition specialists also have experience working with seniors. This means they're familiar with the challenges that come along with downsizing and relocating later in life and can offer helpful advice and resources. They can also provide guidance on things like what to do with unwanted items, how to properly pack fragile items, and how to find movers who are experienced in handling seniors' belongings.
They Can Assist with Financing Options
Another benefit of working with a real estate transition specialist is that they can assist you with financing options if you need them. If you're selling your home and downsizing to something smaller, they can help you determine how much equity you have in your home and what kind of mortgage or loan options are available to you. They can also put you in touch with financial advisors who specialize in helping seniors make sound decisions about their finances.
They're an Advocate for You
A real estate transition specialist will have your best interests at heart throughout the entire process. They'll negotiate on your behalf, help you find the right resources, and be there to answer any questions you may have.
They Can Sell Your Houston, TX House Fast
One of the services that they offer is to buy your home from you for cash. This can be a great option if you need to sell your home fast, for any number of reasons. Perhaps you are downsizing and need to sell your current home in order to buy a smaller one. Or maybe you are moving to be closer to family and don't want to deal with the hassle and expense of selling your home on the open market. Whatever the reason, they can close on your home quickly and get you the cash that you need.
Sell Your Home to Cash Home Buyers in Houston, TX
At Ohana Legacy Properties, we specialize in helping seniors find the right retirement living option in Houston, Texas. We'll take the time to get to know you and your needs, and then we'll help you explore all of your options. We'll also provide guidance on everything from selling your current home to downsizing your belongings. And we'll be there with you every step of the way, ensuring that your transition is as smooth and stress-free as possible.

Media Contact
Company Name: Ohana Legacy Properties, LLC
Contact Person: Sal Scibilia
Email: Send Email
Phone: (832) 402-6181
Address:801 FM 1463
City: Katy
State: TX
Country: United States
Website: ohanalegacyproperties.com