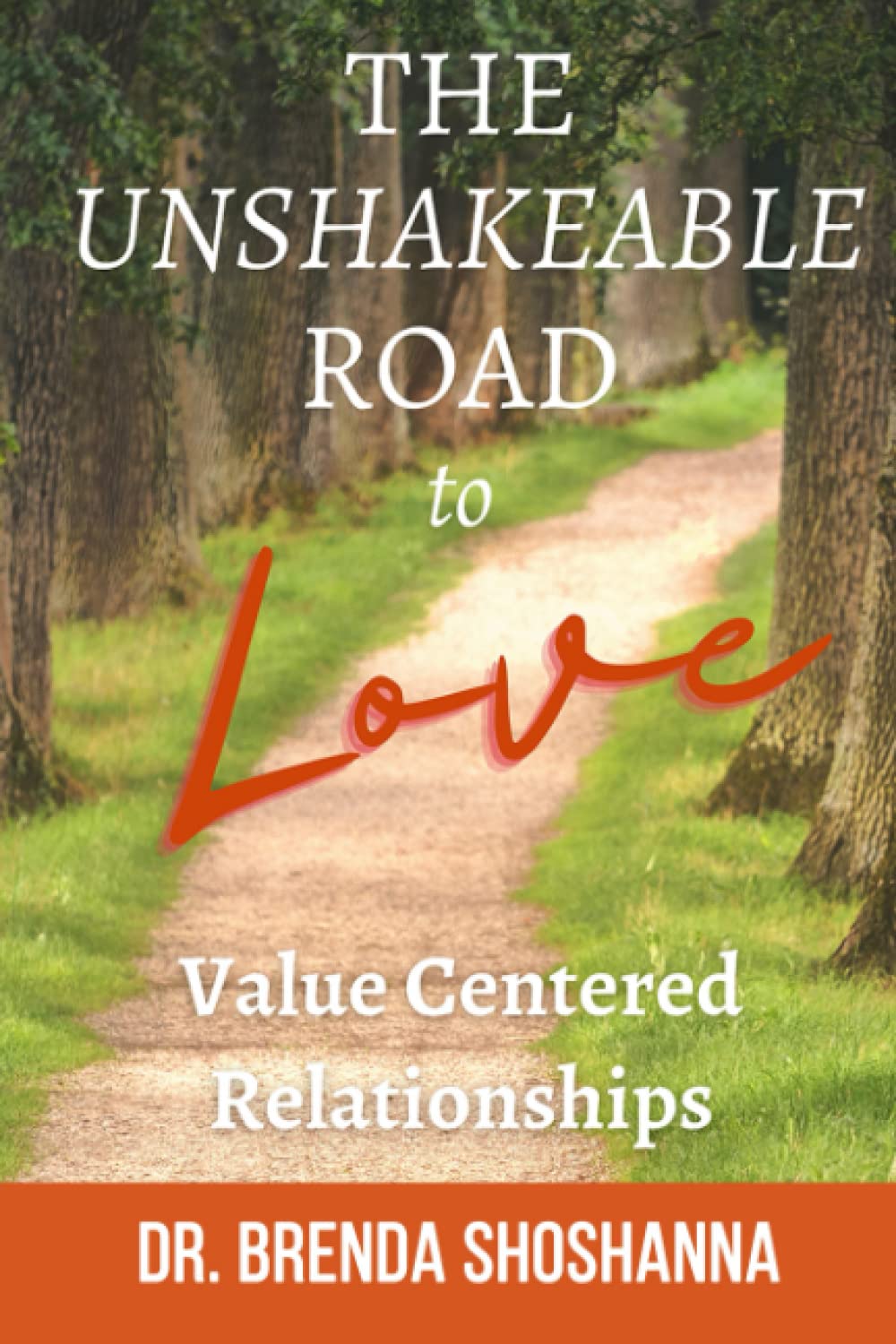 "The Unshakable Road to Love: Value Centered Relationships" by Brenda Shoshanna, Ph.D. has been released worldwide. This perspective-changing book combines teachings from scripture across faiths, Zen principles, and modern psychology to provide insights, exercises, and guiding principles for healthier relationships, happier lives, and a deeper understanding of love itself.
Organized around "Pillars of Love," Shoshanna's work cuts through pain and suffering, teaching readers invaluable, universal principles in an easy-to-understand way. From addiction to relationship issues, struggling with grief and loss to finding self-acceptance, the author connects overcoming a broad range of human difficulties to the healing power of love, while also providing practical tools that move readers toward meaning and fulfillment.
An encompassing guide to relationships of all kinds, Dr. Shoshanna's writing is truly transformative.
The Unshakable Road to Love: Value Centered Relationships (ISBN: 9781094378046) can be purchased through retailers worldwide, including Barnes and Noble and Amazon. The paperback retails for $14.99 and the ebook retails for $7.99. Review copies and interviews are available by request.
Learn more at www.totalrelationshipsnow.com
"This book truly offers a Radical Alternative to relationships as we know them. The words heal on the spot as the light of love shines through our broken heartedness and removes the darkness." – Michiko J. Rolek, Author, Life Coach, Great granddaughter of Sokei-an Shigestsu Sassaki, First Zen Patriarch in the West
"This is a profound book. It will help a lot of suffering." – Pawel Wojtasik, Artist, Film Maker
About the book:
The Unshakeable Road to Love (Value Centered Relationships) is based upon Eternal Principles from all world scriptures, including Zen. These tried and true practices guide us to build a foundation in relationships where happiness and well-being are inevitable, and pain, upset and conflict can dissolve on the spot.
A radically different approach to psychology, the material offers a completely new perspective on how to experience fulfillment and what is truly needed in relationships. For example, a foundation of this practice is:
To Be Happy, You Do Not Have To Be Loved, You Have To Learn What It Means To Be Loving. The book explores the difference between Real and Counterfeit Love, showing how all our suffering in relationships is due to being caught in the trap of Counterfeit Love. This is a Book of Practice. It is filled with Turning Points, Pillars of Love, Interventions and many enjoyable exercises which show you how to practice these principles daily, in all our relationships.
Written by a psychologist, Interfaith counselor and long term Zen practitioner, the book combines the practices and principles of both East and West including all the ways to make these teachings real in our everyday lives.
About the author:
Brenda Shoshanna, Ph.D. has produced another excellent, helpful book. Bringing together the wisdom of western psychology, world scriptures and the spirituality of Zen, she makes a marriage that makes sense. The insights, Turning Points, Exercises and Interventions are here to apply in all our relationships and find the happiness that cannot be lost." Jon Mundy, author of a Living a Course in Miracles, publisher of Miracles Magazine.
Media Contact
Company Name: MindStir Media LLC
Contact Person: Jen McNabney
Email: Send Email
Phone: 800-767-0531
Address:1 New Hampshire Ave Suite 125
City: Portsmouth
State: NH
Country: United States
Website: https://mindstirmedia.com/