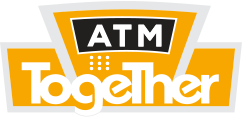 Having served thousands of clients, Paul Alex is expanding his digital marketing empire
ATMTogether.com founder Paul Alex is pleased to announce his newest business venture in expanding his digital marketing reach with the founding of Consulting Task Force.
Having generated over $10 million in revenue since its founding in 2021, ATMTogether.com continues to perform at high levels. It not only garnered $1.7 million in just its first 12 months, but has since expanded its employees from a one-man-show to now nearly 20. Over that span, the company's official 'ATM Business for Beginners' Facebook group now also sports a digital community of more than 46,000 strong. With numerous ClickFunnels Awards to its name and the continued growth of its social media presence, including over 67,000 on Instagram, the company is supported by both a network and capabilities to help clients generate passive income.
Paul Alex is now expanding his digital marketing offerings with a new consultancy agency, Consulting Task Force, a digital marketing agency that will aim to help aspiring business owners and budding entrepreneurs develop the necessary skills and tools to start their own online campaigns and brands.
"Digital marketing allows you to reach a bigger audience for your respective niche or industry," said Paul Alex. "The entrepreneurs that will be in the Top 1% of business owners will know how to leverage digital marketing and be the focus of attention. The entrepreneur who has the most attention will be able to scale their business more seamlessly."
With eyes set for a late-2022 launch, Consulting Task Force utilizes digital marketing to offer clients a variety of offerings to guide entrepreneurs, across numerous different industries, to develop a presence, both digitally and socially.
For more information about ATMTogether.com, please visit https://www.atmtogether.com/
About Paul Alex
Paul Alex is a former law enforcement officer turned entrepreneur and has experience in sales and digital marketing. He founded ATMTogether Automation Services to help clients establish their first ATM locations, and has helped educate over 46,000 aspiring entrepreneurs nationwide regarding the ATM industry to date. He is preparing to launch his next business venture, Consulting Task Force, later this year that will have a focus on digital marketing.
For more information, please visit https://jo.my/join2023
Media Contact
Company Name: ATMTogether.com
Contact Person: Paul Alex
Email: Send Email
Phone: (844)-941-4309
Country: United States
Website: https://www.atmtogether.com/