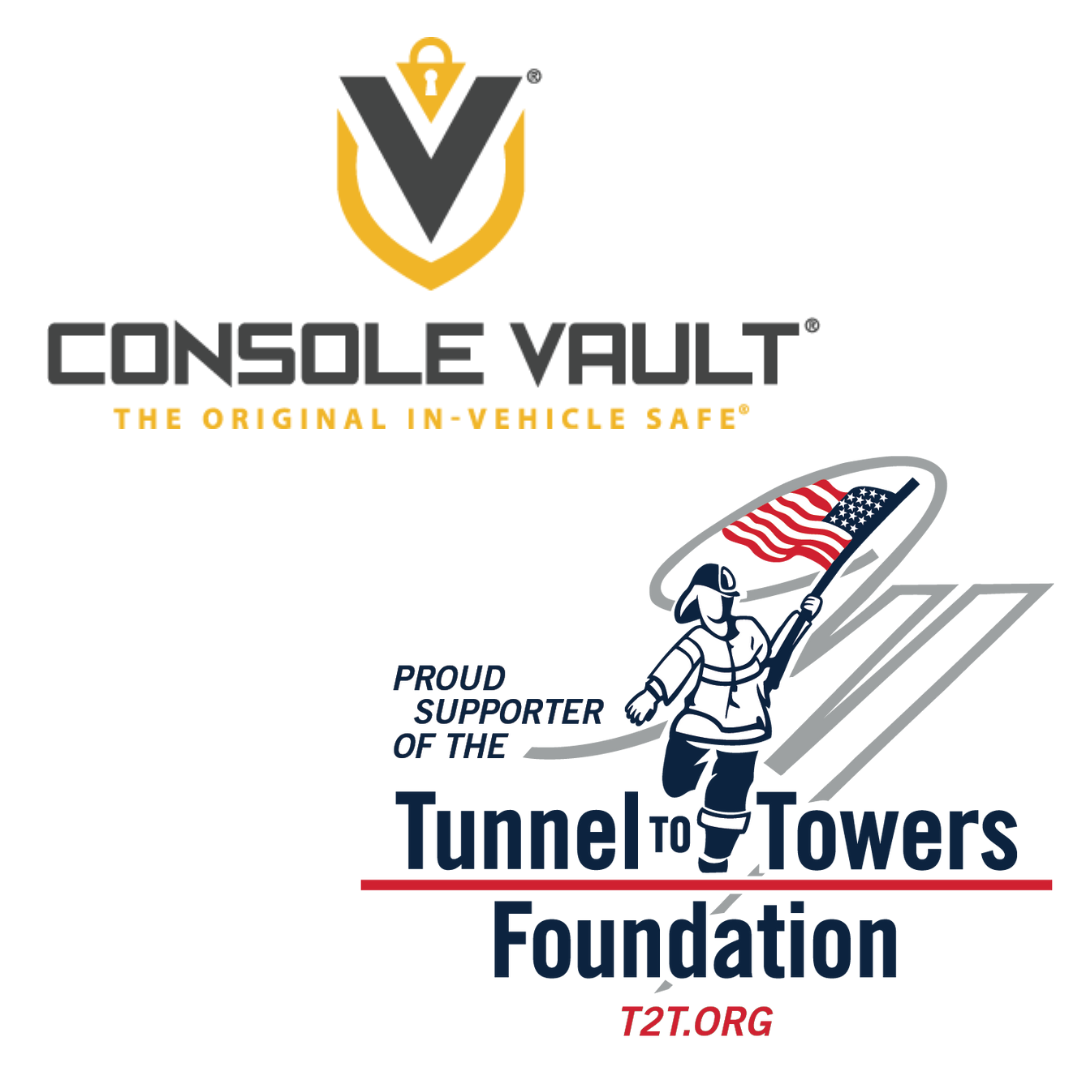 Powell, OH – National First Responders Day, celebrated in October is a day that recognizes the heroes who keep us safe during emergency situations. From firefighters to paramedics, to police, Console Vault is committed to supporting those who have dedicated their lives to save the lives of others.
Console Vault teamed up with Tunnel to Towers Foundation throughout October to show their gratitude for these heroes. Throughout October, Console Vault donated $10 from every in-vehicle safe purchased at www.consolevault.com to the foundation, which raised over $9000. Their goal is to help honor military personnel and first responders who make an enormous sacrifice to keep our communities and country safe.
Console Vault has had the privilege of partnering with various organizations throughout the years, including Project Child Safe, and various local Police Departments. Last year, they were able to raise over $12,000 for the First Responders Children's Foundation. In addition to contributing to like-minded charity organizations, Console Vault also offers a generous year-round discount for any military member or first responder who purchases a Console Vault In-Vehicle Safe.
About the Tunnel to Towers Foundation:
For 21 years, in honor of Stephen Siller, who gave his life saving others in the Twin Towers, Tunnel to Towers has been helping others like him. Tunnel to Towers Foundation has been helping America's heroes by providing mortgage-free homes to Gold Star and fallen first responder families and by building custom-designed smart homes for catastrophically injured veterans and first responders. They are also committed to eradicating veteran homelessness and aiding the victims of major U.S. disasters. Through various events, runs, and donations Tunnel to Towers has raised over $250 million and given over 450 of our veterans and their families mortgage free homes. Console Vault is honored to be working with them and supporting this wonderful cause.
About Console VaultⓇ
The Original In-Vehicle SafeⓇ, Console Vault, is designed to protect your valuables and firearms from auto theft. Built directly into the vehicle, these safes are made from heavy-gauge steel with a choice of locking mechanisms. Safe, easy to install, and held to automotive manufacturers' stringent quality standards, Console Vault in-vehicle safes are designed for light trucks, SUVs, motorcycles, and select sedans across many makes, models, and years. The company consistently updates hundreds of different applications as new vehicle models come out each year.
Media Contact
Company Name: Otter Public Relations
Contact Person: Allison McLaughlin
Email: Send Email
Phone: 9735708428
Address:100 E Pine St
City: Orlando
State: FL
Country: United States
Website: www.otterpr.com