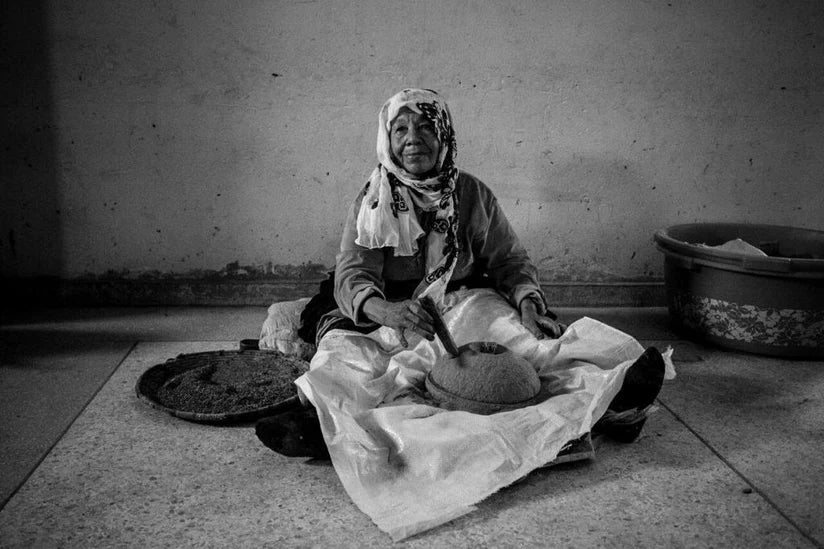 British entrepreneur and founder of Ameera London, an organic beauty brand, continues to deliver the goodness of Argan oil, enhancing peoples' beauty and improving the lives of others.
Nabil Abbaze has created a double-edged sword through Ameera London, a beauty brand that uses Argan oil to create innovative beauty solutions for different categories of customers. Ameera London aims to enhance peoples' beauty and improve the lives of others, delivering pure organic products, crafted from high-quality ingredients, formulated using ancient Moroccan beauty secrets.
"We founded our business to help empower others. Through working together, we can all make a difference." – Nabil Abbaze.
The global multi-billion-dollar beauty industry continues to evolve, thanks to the emergence of brands to meet the growing and diverse needs of customers. However, the trend shift that has led to the increasing demand for organic beauty solutions is yet to be fully harnessed by brands. Consequently, Ameera London aims to deliver the goodness of natural beauty products to customers by leveraging the richness of Argan oil.
Argan oil is attributed to offering over a dozen health and beauty benefits for the skin and hair. Therefore, Ameera London aims to help women across age groups and skin types to build their confidence. The beauty, hair, and skincare brand promotes women's empowerment across the globe, partnering with other like-minded institutions to drive related initiatives. Over the years, Ameera London has collaborated with schools, charities, suppliers, and co-operatives in Morocco to provide food, clothing, and employment to help build and elevate its people.
To learn more about Ameera London and the women empowerment campaign championed by the brand, visit – https://www.ameeralondon.com/. Ameera London can also be found across social media, including Twitter and Facebook.
About Ameera London
Ameera London was founded by Nabil Abbaze in 2016 as a beauty, hair, and skincare brand that promotes women's empowerment globally, by collaborating with them to encapsulate ancient Moroccan beauty secrets into luxurious hair and skincare products. The company takes a holistic approach to beauty that transcends skincare and focuses on a balanced lifestyle across the mind, body, and well-being.
Media Contact
Company Name: Ameera London
Contact Person: Nabil Abbaze
Email: Send Email
State: London
Country: United Kingdom
Website: www.ameeralondon.com