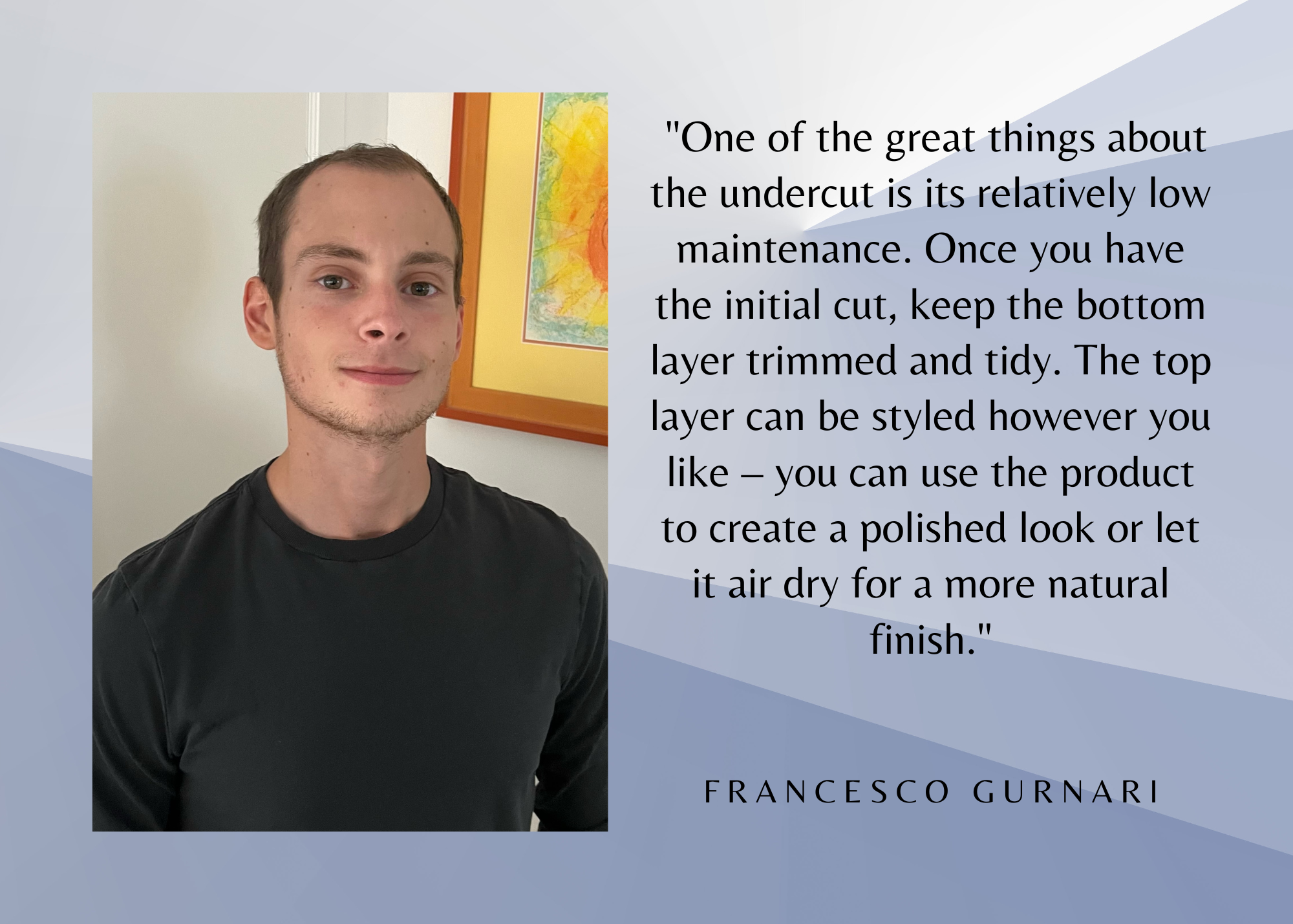 The Norwalk, Connecticut-based hair stylist lent his expertise to help craft an essay giving an overview of the hottest and trendiest men's hairstyles of 2022.
Norwalk, Connecticut – November 15, 2022 – When professional hair stylist Francesco Gurnari was approached to co-author an article summarizing and critiquing the most popular men's hairstyles of the past year, he agreed readily, eager to share his expert opinion on the subject. The article, which is titled The Best Popular Hairstyles for Men in 2022, was created in collaboration with the writing staff of an online periodical that concentrates on all matters relating to fashion, and published on October 25, 2022.
At the outset of the piece, Francesco opines on one of this year's most sought-after hairstyles: the undercut "One of the great things about the undercut is its relatively low maintenance. Once you have the initial cut, keep the bottom layer trimmed and tidy. The top layer can be styled however you like – you can use the product to create a polished look or let it air dry for a more natural finish," he writes, before elaborating on this hair style's practicality. "The undercut is also a very versatile style. It can be worn on any hair length and texture and dressed up or down depending on the occasion. The undercut has you covered whether you're headed to the office or hitting the town on a Saturday night."
Later in the article, Francesco Gurnari addresses the pompadour, a vintage men's hairstyle that's currently experiencing a strong resurgence, stating, "A pompadour is a style that involves combing the hair back and then rolling it up and over to create a high, voluminous look. It is an exquisite style that can be worn for any occasion." Francesco then goes on to describe how a pompadour is created. "Start by applying a small amount of product to damp or dry hair. Then use a comb to sweep the hair back away from the forehead. Once the hair is in place, use your hands to gently 'roll' the hair over to create the desired pompadour shape. Finish off with a bit more product to hold everything in place."
Anyone interested in reading this article in its entirety will find it located here, while anyone curious to learn more about Francesco Gurnari is invited to visit his official blog.
About Francesco Gurnari:
Francesco Gurnari is a hairstylist from Norwalk, Connecticut. After graduating from Norwalk High School in 2016, Francesco attended Dean College, a private college in Franklin, Massachusetts. He then proceeded to study at the Tony and Guy School for Cosmetology, the Nick Arrojo School for Hair, the Vidal Sassoon School, as well as gaining accreditation from the Goldwell Master Colorist Program and Bumble & Bumble University of Hair Design. Francesco currently works at Artistic Image Salon.
Media Contact
Contact Person: Francesco Gurnari
Email: Send Email
Phone: 203-984-0249
Country: United States
Website: https://industry-minds.com/profile/?uid=francescogurnari