The Reset for the Beauty Industry is Phillip's new book, and it is guaranteed to prepare and equip stylists with requisite knowledge on how to build and maintain personal and professional boundaries, protect their happiness and create a lasting legacy
Phillip Rosado is pleased to announce the release of his book, The Reset for the Beauty Industry which serves as a directional compass and guide for hair stylists who are looking to improve their businesses and achieve customer satisfaction. The growing number of hair salons in the United States proves that hairdressing and styling isn't an activity to take lightly. It has become imperative for hair stylists to discover innovative ways to offer their services and this is what Phillip Rosado's The Reset for the Beauty Industry aims to do.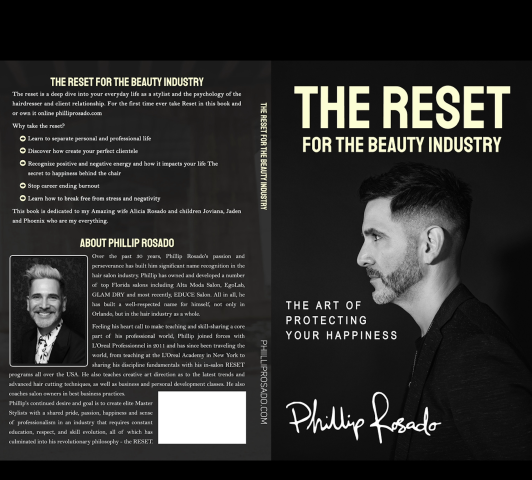 The book offers a unique look into the everyday lives of hair stylists. It explores the psychology of a hairdresser's relationship with their clients, helping professionals to separate their personal life from their work life. The book further explores how to recognize positive and negative energy and how they affect the life of a hairdresser. Hair stylists who want their businesses to thrive will find The Reset for the Beauty Industry by Phillip Rosado an indispensable guidebook.
"Every client deserves a clean mental state," said Phillip Rosado. "This book teaches the importance of transitioning quickly from one client to the next. Readers will learn the psychology behind positive interaction and focus, so they can start fresh with every client. The Reset for the Beauty Industry is a thorough analysis into the relationship between stylist and client. You will learn how to leave your client's story in the chair and reset for the next client, in a matter of seconds."
Phillip has done a great job with this book because he wants to ensure that the salon industry, and its professionals, are in a better mind-set than when they first started and discover that they have so much power and it's okay to find it and protect it when they're behind the chair.
To get the book, The Reset of the Beauty Industry by Phillip Rosado, please visit https://bit.ly/3FVCQ9F.
About Phillip Rosado
Over the past 30 years, Phillip Rosado's passion and perseverance has built him significant name recognition in the hair salon industry. Phillip has owned and developed several top Florida salons including Alta Moda Salon, Ego Lab, GLAM DRY, and most recently, EDUCE Salon. He has built a well-respected name for himself, not only in Orlando, but in the hair industry.
Motivated by a desire to make teaching and skill-sharing a core part of his professional world, Phillip joined forces with L'Oreal Professionnel in 2011 and has since been traveling the world, from teaching at the L'Oreal Academy in New York to sharing his discipline fundamentals with his in-salon RESET programs all over the United States. His new book, The Reset of the Beauty Industry is a unique compilation of all his RESET programs.
For more information, please visit https://philliprosado.com/.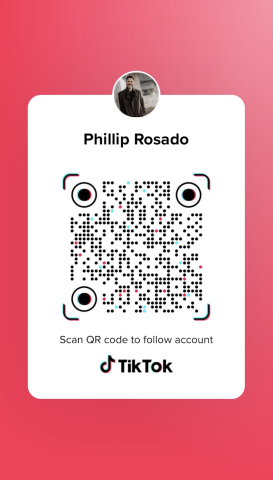 Media Contact
Company Name: L'ORÉAL Professionnel
Contact Person: Ana Mate
Email: Send Email
Country: United States
Website: https://philliprosado.com/