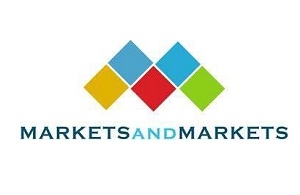 "Children (US), EVERFI (US), Nearpod (US), Illuminate Education (US), Panorama Education (US), SchoolMint (US), Newsela (US), Playworks (US), Wings for Kids (US), Rethink Ed (US), Move This World (US), Positive Action (US), Growing Leaders (US), 7 Mindsets (US), Ori Learning (US), The Conover Company (US), Imagine Learning (US), Navigate360 (US)."
Social and Emotional Learning Market by Component, Solution (Social and Emotional Learning Platform, Social and Emotional Learning Assessment Tool), Service, User, Type (Web-based, Application) and Region – Global Forecast to 2027
MarketsandMarkets forecasts the global Social and Emotional Learning Market is projected to grow from USD 2.7 billion in 2022 to USD 7.8 billion by 2027, at a compound annual growth rate (CAGR) of 24.0% during the forecast period.
Download PDF Brochure: https://www.marketsandmarkets.com/pdfdownloadNew.asp?id=245017024
Solutions segment to account for largest market share during the forecast period
SEL platforms, programs, and assessment tools make up SEL solutions. Education professionals (schools/districts, teachers, parents, and communities) employ SEL platforms to support kids in developing their emotions, traits, empathy, connections, goals, responsibilities, and decision-making skills. Lessons, movies, and interactive modules in the form of audio, videos, games, and stories are available on these platforms. Only a few SEL providers make their SEL programs printable. The emotional and social development of pupils has long been a priority for educators in their experiential learning activities. As a result, educators all around the world are aggressively deploying SEL platforms. The operations are suspended for several stakeholders, including schools, districts, and NGOs. The usage of platforms has increased more rapidly in recent years. Because platforms may integrate new solutions over existing ones, their use has risen more quickly in recent years. These, however, cost a little more than standalone software. Spending on non-essentials has decreased as a result of the COVID-19 epidemic, and money has been saved in case of another financial crisis. Consequently, this has had an impact on SEL market expenditure as well.
SEL platforms is estimated to record largest market share during forecast period
The SEL platform, accessible in both online and offline formats, gives students the power to learn about social and emotional skills and a foundation on which to build their personal and professional journeys. The key competencies, according to CASEL's frameworks, are self-awareness, self-management, social awareness, relational skills, and responsibly making decisions. Pre-K and kindergarten, elementary schools, middle schools, and high schools can all use the SEL platform. Worldwide, social groups and health organizations use it as well. The platform addresses abilities including friendship, self-esteem, behaviors, emotional recognition, hygiene, and play skills, in addition to conversation topics, self-regulation, school rules, problem-solving, basic and advanced conversational skills, situational awareness, and nonverbal communication.
Most suppliers provide evidence- and research-based SEL curricula. Most vendors provide educators with an SEL curriculum supported by data and research. These SEL platforms are equipped with a wide range of social and emotional skills that aid decision-makers in the educational sector in adjusting to the shifting social environment.
Request Sample Pages: https://www.marketsandmarkets.com/requestsampleNew.asp?id=245017024
The major vendors covered in the social and emotional learning market are Committee for Children (US), EVERFI (US), Nearpod (US), Illuminate Education (US), Panorama Education (US), SchoolMint (US), Newsela (US), Playworks (US), Wings for Kids (US), Rethink Ed (US), Move This World (US), Positive Action (US), Growing Leaders (US), 7 Mindsets (US), Ori Learning (US), The Conover Company (US), Imagine Learning (US), Navigate360 (US), Peekapak (Canada), Paths Program LLC (US), Brighten Learning (US), Aperture Education (US), Taproot Learning (US), MeandMine (US), Base Education (US), Everyday Speech (US), Mozoom (Canada), Wayfinder (Canada), HeyKiddo (US), Classcraft (Canada), Tamboro (Brazil), and Persona Education (UK).
These players have implemented various growth strategies, such as partnerships, business expansions, mergers & acquisitions, agreements, collaborations, and new product launches to develop their presence in the social and emotional learning market. The most widely used strategies by businesses have been partnerships and new product launches, which helped them transform their offerings and widen their customer base.
One of the biggest international suppliers of SEL programs to schools and districts is Committee for Children (CFC). The business offers SEL programs for elementary, middle, and higher education that interact with games, activities, and media. The company, operating under the name Second Step, provides SEL programs. Second Step is a program-based SEL that aids schools in creating welcoming, productive learning environments specially designed to foster children's success. Second Step offers the developmentally appropriate curriculum and reinforcement materials for pre-K, K5, and middle school students. A basic SEL curriculum and extra modules on child protection and bullying prevention make up the Second Step platform. Educator and staff program training materials for families are also included.
Each program offering includes resources for families as well as educator and staff program training. Additionally, CFC offers a variety of free resources for educators and families that enhance the social and emotional development of kids and adults. Winter Well-Being, Grow Kinder Podcast, Captain Compassion, Bullying Prevention Resources, Abuse Prevention Resources, Sesame Street Family Resources, Free Classroom Activities, and Previous Program Resources are a few of the free resources. The Second Step K–5 Suite, which includes the Child Protection Unit, Bullying Prevention Unit, and Mind Yeti for Schools, an elementary school-focused mindfulness program, is associated with these activities.
For its diverse K–12 clientele, Nearpod offers an SEL platform. The company provides several advantages, including solid content that relates to the case, complies with laws, Flexible curricula that integrate technology in the classroom, whole-child development, VR-based learning, and content availability from a big library. A variety of social abilities, including self-awareness, self-management, social awareness, relational skills, and responsible decision-making, are covered by the SEL platform from Nearpod. With Nearpod's Learning Lab, which has aided in amplifying student learning and teaching capacity, teachers may assist shape the SEL platform. The business offers services to many different districts and schools via the Nearpod platform. Nearpod platform offers various functions such as interactive slides, interactive videos, and gamification and activities.
Media Contact
Company Name: MarketsandMarkets™ Research Private Ltd.
Contact Person: Mr. Aashish Mehra
Email: Send Email
Phone: 18886006441
Address:630 Dundee Road Suite 430
City: Northbrook
State: IL 60062
Country: United States
Website: https://www.marketsandmarkets.com/Market-Reports/social-emotional-learning-market-245017024.html