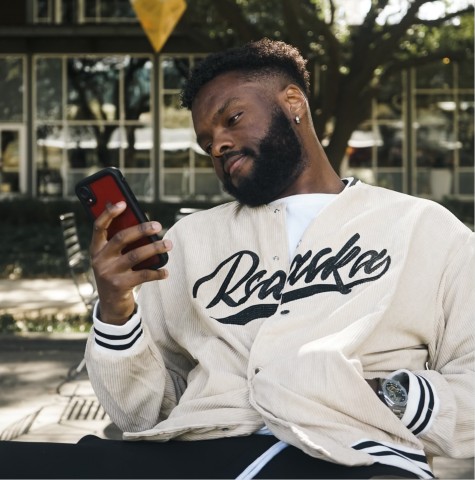 Austyn Favour is a 20-year-old sales Wiz kid and the founder of Amconsulting, who is taking the sales sector by storm with his record-breaking success in sales.
With a mixed ethnicity of Nigerian and Dominican, Austyn had a job at McDonald which couldn't do much to change his financial life. "I was damn near homeless and had nothing literally in my account, but one thing that I am good at is talking to people. I am a natural extrovert, so sales made a lot of sense to me," he said.
Austyn would take time out to hone his skills in sales. Inspired by top entrepreneurs Cole Gordon and Taylor Welch, Austyn would channel his God-given talents to make a difference in the sales world.
It is said that success is the sum of small efforts, repeated day in and day out. Indeed, the man who moves a mountain begins by carrying away small stones. Austyn's success didn't come overnight. When he first started, he was terrible; but through time and dedication, he grew to be the best of his generation, taking the sales industry by storm and helping sales teams and companies scale their businesses.
So profound is Austyn's talent in sales that he set an incredible record for his first year in sales, making over 10 million dollars.
With longevity comes experience; with experience comes greater expertise. Austyn has been in sales for four years, a period within which he has amassed an enviable wealth of expertise. A complete natural, Austyn had a deep calling for sales because of his love of helping people. Now he has helped and trained over 100 sales associates—a strategy that reflects both his evolution as one of the finest of his generation and his vision for the future.
What fragrance is to a flower is personality to an individual, and Austyn has a charming personality that always creates an excellent first impression. This is complemented by his mental qualities of imagination, sound judgment, presence of mind, foresightedness, persuasion, and creativity. His confidence in the products he sells is a central focal point of his success.
Austyn Favour is an extrovert who is sociable, gets energized by spending time with other people, likes to talk and start conversations, and makes friends easily. So energetic is Austyn that an hour with him has been likened to 5 hours with 50 different people.
Austyn's insight has stood him out from the rest. In today's marketplace, most customers are much better informed and educated before reaching out to a vendor. Simply providing specs and product data isn't enough. Austyn's consultative mindset identifies customer needs and seeks to tailor custom solutions that fit those needs. This has seen him help scale 31 plus sales teams to 7 figures and hit 10 million dollars in sales before 21, a feat he considers his biggest achievement so far.
Austyn is not resting on his laurels yet. The gifted, dynamic salesman has set his eyes on creating a sales agency where he can teach people how to master the art of sales, and change their financial lives while making an impact in the business world.
When Austyn is not working, he spends his free time traveling the world. "I've been to 25 countries and also do a bit of modeling and sales coaching. What are your hobbies and pastime? I play basketball and football. I'm also into poetry", he said.
Austyn Favour, at 20, is already making a name for himself in the sales niche. But the fascinating aspect of his life is his hunger and willingness to grow more in his craft. At 20, he's already one of the finest salesmen of his generation; one would wonder what he'll be in five years' time, probably a legend. And with his talent and tenacity, he's well on his way to attaining legendary status in sales.
Media Contact
Company Name: Amconsulting
Contact Person: Austyn Favour
Email: Send Email
Country: United States
Website: https://austynisabeast.info/