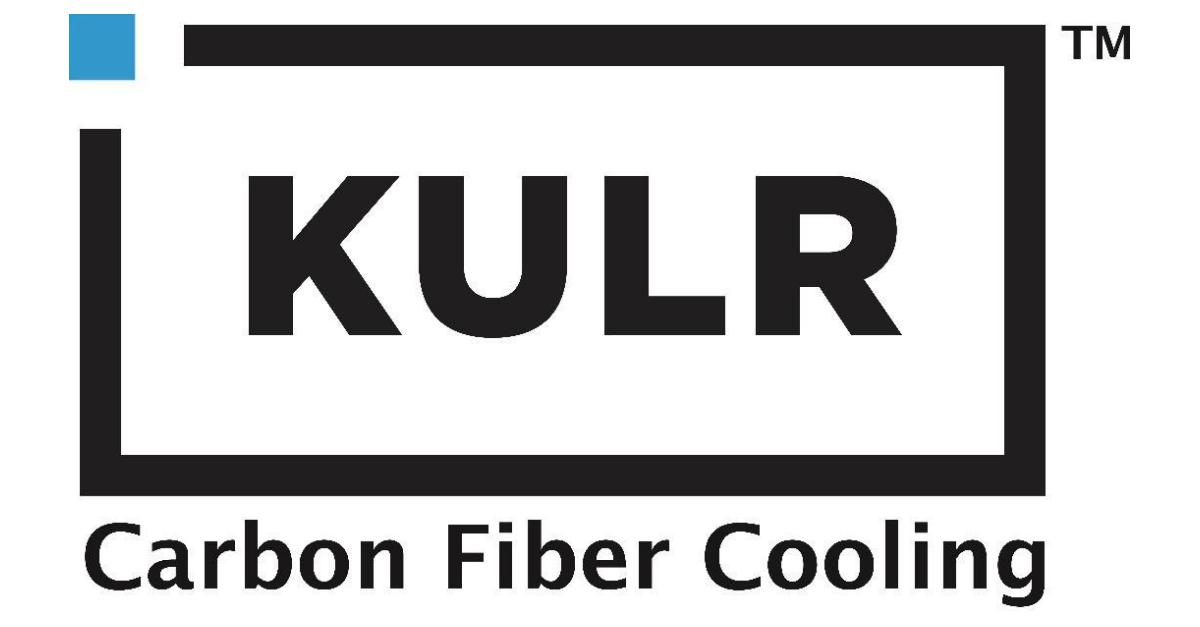 KULR Technology (NYSE: KULR) stock is in full-scale rally mode. Shares first ripped about 17% higher after providing solid Q3 performance and bullish guidance for Q4 and 2023. The rally gained momentum after another update indicated add-on orders from at least two global business leaders. One came from Lockheed Martin (NYSE: LMT), and the other is speculated to be from emerging Metaverse giant Facebook turned Meta (NASDAQ: META). While there's no verification that Meta is the "unknown client," reading between the lines suggests they could be the ones KULR is designing innovative company-specific solutions for. If not, then what's certain is that a global leader is indeed signed with KULR, which still presents a potentially massive deal once evaluations are completed.
Spending a few minutes on the Q3 data is warranted as it sets expectations for the current quarter and all of 2023. The numbers were impressive. KULR posted a 133% increase in comparative quarterly revenues, held $16.2 million in cash at the end of Q3, and noted in its commentary that the quarter was an inflection point for KULR, reaching record-setting revenues as it transitions to its next chapter of company growth. While margins were pressured, investors appeared to shrug it off, knowing that work done over the past two quarters positioned KULR well to capitalize on near and long-term initiatives. With those costs moderating and now accretive to growth, the guidance sets the table for appreciable increases in operating performance ahead.
Of course, that's looking back. Those investing in KULR should primarily focus on forward-looking opportunities, many of which are near-term or active and expected to generate and add to growing revenue streams. Thus, the KULR bulls were right to send shares back to multi-month highs. But news earlier this week may put KULR shares on a trajectory to reach all-time highs. So, what happened to keep the bulls feeding?
Inking A Deal With Largest U.S Auto Manufacturer
A significant deal. On Monday, KULR announced entering into an agreement to provide its internal short circuit ("ISC") battery safety and testing device to the largest automotive manufacturer in the United States. It's a big deal now that has the potential to become exponentially larger, noting the technology's ability to do and protect what others can't.
The attraction to KULRs internal short circuit testing solution is that it reliably creates thermal runaway in lithium-ion battery trigger cells in controlled laboratory conditions. Unlike most other evaluation methodologies, the device does not rely on mechanically damaging the battery exterior to activate the short. It instead triggers a true internal short, which makes it possible to accurately pinpoint and fix problems leading to malfunctions. It also provides superior testing methods that allow KULR and its customers to more effectively test the next generation of EV batteries, which will help bring more reliable and safer battery systems to market in a faster and more cost-effective manner.
Notably, KULR's ISC technology received the prestigious R&D 100 Award in 2016 and was the runner-up for NASA invention of the year in 2017. It's gained further traction in 2022 as the electrification movement shifts into a higher gear, now led by a global automotive company fully embracing the strategic value of better testing for designing the next wave of EV battery systems. While the safety of these powerful and compact batteries has always been a focus, it's been intensifying in the wake of Hurricane Ian and the continued destruction caused by the explosion of EV batteries in areas affected by the storm.
That has brought attention back to KULR's solutions, including its ISC device, which is starting to be promoted as a potentially essential integration for ensuring consumer safety across various industries, including electric vehicles, electric vertical takeoff and landing aircraft, maritime and more.
That deal can be significant, and more likely than not, other global car companies will take a peek at KULR's technology too. But while a potentially enormous boost to near and long-term revenues, KULR has plenty more driving its value proposition.
Multiple Deals Are Exposing The KULR Value Opportunity
The remarkable thing about KULR is that have plenty of hot irons in the revenue-generating fire. While they don't all contribute as fast as some investors wish, the bottom line is that the combination of things happening, from new contracts, add-on deals, and strengthening infrastructure, positions KULR to have its best years ever. That reference was plural because while 2022 can be the inflection point, KULR may enjoy powerful and sustainable revenue drivers from multiple big-ticker sectors and clients in the many years to come.
Moreover, with its strong cash position, robust sales pipeline, and continued product validation from global business giants, the path of least resistance for KULR growth is to the appreciable upside. And if revenues grow, share prices tend to follow. Incidentally, there are plenty of reasons to be bullish about KULR's future.
One of those reasons includes KULR's announcement that it's commenced Phase 2 development of passive propagation resistant ("PPR") battery systems for the Lockheed Martin Corporation, following a successful Phase 1 trial. They also secured a deployment order for over $500,000 from a leading Department of Defense ("DoD") contractor, noting that future opportunities inherent to that agreement could be worth several million in 2023. That's not all.
KULR also announced securing two orders from a leading Fortune 20 e-commerce and cloud computing company for its next-generation Li-ion battery-powered commercial drone delivery fleet, as well as an order from a top Fortune 500 commercial aviation company for its suite of battery design and safety solutions. This deal targets opportunities for developing that client's new electric vertical takeoff and landing aircraft ("eVTOL"), keeping potentially significant add-on deals in the queue. There's more.
In addition to those deals, KULR announced inking a production prototype order from a top-tier power tool manufacturer for its KULR SafeCase, a reusable and safe transportation and storage solution for high-energy batteries. The SafeCase technology was also instrumental in KULR receiving approval from the Department of Transportation ("DoT") to increase the energy levels in three special permits from 2.1 kWh to 2.5 kWh, expanding usage applications for the SafeCase product and technology. Acquisition activity adds to the value proposition, too.
Accretive Acquisitions Add To The Value Proposition
KULR continues to acquire accretive assets and technology. Most recently, they acquired VibeTech and announced the subsequent launch of KULR VIBE, an AI-driven vibration reduction solution utilizing proprietary sensor processes with advanced learning algorithms to achieve precision balancing solutions and successfully predict component failure based on its comprehensive database of vibration signatures. That cutting-edge technology leverages enhanced AI learning algorithms that pinpoint areas where excess vibrations cause energy loss, leading to system malfunctions, weakened performance, and maintenance issues.
The quarter was capped off with KULR presenting at the Federal Aviation Administration's Tenth Triennial International Fire and Cabin Safety Research Conference on the necessity of a holistic battery safety strategy for electrical aviation. As a platinum member, they also joined the battery industry's most recognized trade association for developers, manufacturers, suppliers, and users of battery technology in North America.
From its diversified client list, it's starting to look like business giants from every sector are taking notice of what KULR does and how it can help their brands. Several deals in different directions also attracted interest.
Major Brand Collaborations Shift KULR Into Gear
KULR stock jumped over 17% after announcing continuing development work with the Andretti Racing team and the inclusion of the No. 98 KULR Technology Honda for the 2023 Indianapolis 500®. Several follow-on contracts from global business giants added to the bullish sentiment, with those deals expected to push revenues higher and validate the specialized products within its growing arsenal. The biggest takeaway from its earnings call guidance is that financially and operationally, KULR looks better positioned than at any time in its history to accelerate top and bottom-line growth.
Best of all, investors may not need to wait long for that growth to occur. It's happening now through its SafeCase technology solution, which is attracting multi-level interest from its unique ability to allow KULR and its partners to leverage special permits from the U.S. Department of Transportation for the safe shipping of lithium-ion batteries up to 2.5 kilowatt-hours. Incidentally, SafeCase is the only known product providing standard and customized case sizes while incorporating a reusable, sustainable, and cost-effective design, a distinction likely to keep the competitive landscape thin. There's more value inherent to its technology.
In addition to compelling design and functionality, KULR is the only known company in the world with a product approved by the DoT for storage and transport of lithium-ion batteries managing up to a capacity of 2.5 kWh for recycled, prototype, and damaged, defective, and recalled batteries. That's more than a distinction; it's an advantage. And neither should be under-appreciated nor undervalued, noting they each put multiple revenue-generating opportunities across different sectors in KULR's crosshairs.
Add-On Contracts Are An Assumed Validation
Those advantages are helping beef up its client list. As noted, ongoing work with the Andretti team is opening revenue-generating opportunities in the EV sector, with its SafeCase and energy management platform a seamless fit to provide battery safety applications on the consumer side of those markets. Those needing battery-safety solutions include the sector giants like Tesla (NYSE: TSLA), smaller players like Rivian (NASDAQ: RIVN), and every other company needing lithium-ion technology to power their products. Here's the exciting part of that opportunity: these industries may have no choice but to integrate robust battery-safety technologies.
With tens of millions, if not billions globally, of batteries used annually to power the EV sector and scores of others, the focus has intensified on mitigating potentially catastrophic battery-related events. It's getting so loud that speculation is mounting that mandates could be enacted to protect users in both consumer and industrial markets. In the case of battery safety, especially with the massive power encapsulated in smaller packaging, those protections are warranted. And with lithium-ion batteries being the critical ingredient to power phones, automobiles, tools, and even trips to space, there's plenty supporting safety advocates' case for having safety measures embedded as part of product development.
If that's the end result, it's potentially transformative for KULR, noting they are probably the best-positioned company to capitalize upon and meet the intended need. In the process, KULR could benefit from a battery safety and global energy storage solutions market expected to reach $554 billion by 2035. But don't expect that dollar opportunity to stop there. Worldwide initiatives in green-energy solutions could make an already hot market opportunity scorching, quickly putting a trillion-dollar market opportunity in play faster than many think. And don't forget, that's just one market opportunity. There are many others, all with billion-dollar revenue-generating potential.
Fueled To Accelerate Revenue-Generating Mission
Thus, to suggest that KULR isn't ideally positioned to maximize its opportunities ahead of a thin competitive landscape is a shortsighted conclusion. They absolutely are, a sentiment supported by a suite of innovative technology that provides essential thermal management and safety system technologies to just about any sector in business using lithium-ion power. Not mentioned earlier, but those applications reach beyond earth. KULR works closely with NASA and the U.S. Department of Defense, evaluating its Phase Change Materials heat sink technology in products like the Perseverance Mars Rover and hypersonic missiles.
Indeed, trading patterns indicate that the KULR bulls have arrived. Still, they haven't taken everything just yet. Even after a more than 91% run since mid-October, a value opportunity still exists, and with KULR well-positioned and capitalized to reclaim its 52-week high of $3.69, at least 84% is still in the crosshairs.
But thinking that the KULR run would stop there may also be conservative thinking. After all, KULR offers best-in-industry, and in some cases, the ONLY-in-industry products capable of meeting cutting-edge demands. Thus, once KULR breaches that level, extending gains well beyond that would not be surprising. By then, in addition to revenues potentially surging from the known deals, investors may get more color on KULR's intent to capitalize on other high-dollar, high-volume opportunities inherent to drone, maritime safety, enterprise energy storage, and crypto-mining applications.
Remember, these sectors all need what KULR sells – energy storage and thermal management solutions. And the better news is that any one of those opportunities presents enormous revenue-generating potential. Thus, while one win is great, more is better. And for KULR and its investors, the latter may be the path more traveled.
Disclaimers: Shore Thing Media, LLC. (STM, Llc.) is responsible for the production and distribution of this content. STM, Llc. is not operated by a licensed broker, a dealer, or a registered investment adviser. It should be expressly understood that under no circumstances does any information published herein represent a recommendation to buy or sell a security. Our reports/releases are a commercial advertisement and are for general information purposes ONLY. We are engaged in the business of marketing and advertising companies for monetary compensation. Never invest in any stock featured on our site or emails unless you can afford to lose your entire investment. The information made available by STM, Llc. is not intended to be, nor does it constitute, investment advice or recommendations. The contributors may buy and sell securities before and after any particular article, report and publication. In no event shall STM, Llc. be liable to any member, guest or third party for any damages of any kind arising out of the use of any content or other material published or made available by STM, Llc., including, without limitation, any investment losses, lost profits, lost opportunity, special, incidental, indirect, consequential or punitive damages. Past performance is a poor indicator of future performance. The information in this video, article, and in its related newsletters, is not intended to be, nor does it constitute, investment advice or recommendations. STM, Llc. strongly urges you conduct a complete and independent investigation of the respective companies and consideration of all pertinent risks. Readers are advised to review SEC periodic reports: Forms 10-Q, 10K, Form 8-K, insider reports, Forms 3, 4, 5 Schedule 13D. For some content, STM, Llc., its authors, contributors, or its agents, may be compensated for preparing research, video graphics, and editorial content. STM, LLC has been compensated up to twenty-thousand-dollars cash via wire transfer by a third party to produce and syndicate content for KULR Technology Group, Inc.. for a period of one month. As part of that content, readers, subscribers, and website viewers, are expected to read the full disclaimers and financial disclosures statement that can be found on our website. The Private Securities Litigation Reform Act of 1995 provides investors a safe harbor in regard to forward-looking statements. Any statements that express or involve discussions with respect to predictions, expectations, beliefs, plans, projections, objectives, goals, assumptions or future events or performance are not statements of historical fact may be forward looking statements. Forward looking statements are based on expectations, estimates, and projections at the time the statements are made that involve a number of risks and uncertainties which could cause actual results or events to differ materially from those presently anticipated. Forward looking statements in this action may be identified through use of words such as projects, foresee, expects, will, anticipates, estimates, believes, understands, or that by statements indicating certain actions & quote; may, could, or might occur. Understand there is no guarantee past performance will be indicative of future results. Investing in micro-cap and growth securities is highly speculative and carries an extremely high degree of risk. It is possible that an investors investment may be lost or impaired due to the speculative nature of the companies profiled.
Media Contact
Company Name: STM, LLC.
Contact Person: Michael Thomas
Email: Send Email
Phone: 973-820-3748
Country: United States
Website: https://primetimeprofiles.com/