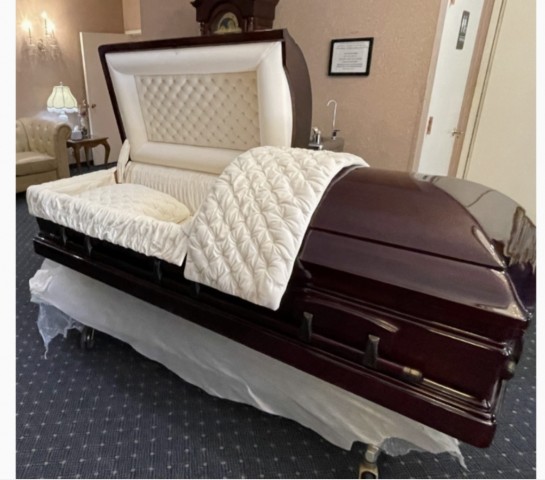 Casket Emporium is a family-owned Casket distributor on a mission to save families money on funeral arrangements with its affordable caskets, timely delivery, and impeccable services.
Casket Emporium was created to mitigate the trend of high rising casket costs, cemetery costs and vault costs. With locations in NY, NJ, Fla, California, Texas, PA, CT, Seattle, Michigan, Chicago, Baltimore and Boston. With delivery anywhere near major US cities, the company has made it its core business principle to help pass savings to as many families as possible.
Casket Emporium conspicuously differentiates itself from others with its affordable rates. Clients can buy caskets online instead of a funeral home at 50-75 percent less. The company also personally delivers the casket to funeral homes, instead of utilizing common carriers, just like ordering from a funeral home. Other online companies use shipping companies, while Casket Emporium uses white glove service, and can have a casket 1 day anywhere in the country, even on weekends and holidays.Speaking about its services, the founder of Casket Emporium, Joseph Anthony, said: "We personally deliver all of our caskets if within 50 miles of one of our warehouses. Weekend deliveries are subject to location. We are here for any funeral related questions 24/7. With over 20 years of experience in the industry, we know where and how to save families money on all types of funeral arrangements."
The company's warehouses are located in California, New York, Massachusetts, Pennsylvania, and Texas.
Casket Emporium's services are predicated on the business principles and core beliefs of professionalism, industry knowledge, expertise, and value for money. In its commitment to excelling as leaders in the casket delivery business, Casket Emporium has undergone some positive changes within the company over the past few months which includes on-time and damage-free delivery. Today, they can proudly say they are the quintessential blend of reliability and quality services.
This reliability has seen the company's services elicit five-star reviews from its clients. According to a satisfied client, Misty Randolph: "Joe went above and beyond for my family. We originally ordered from Amazon Caskets, but after speaking with Joe we felt comfortable, so we canceled the order. He advised that he can personally deliver the casket and we didn't even pay until the casket was delivered. He is Very trustworthy and upfront. We appreciate everything he did to assist us. He took the time to email, text and call us. Joes company is highly recommended by us. Thank you again!"
To engage the fabulous services of Casket Emporium, visit the company's website at Casketemporium.com
Media Contact
Company Name: Casket Emporium
Contact Person: Joseph Anthony
Email: Send Email
Country: United States
Website: https://casketemporium.com/