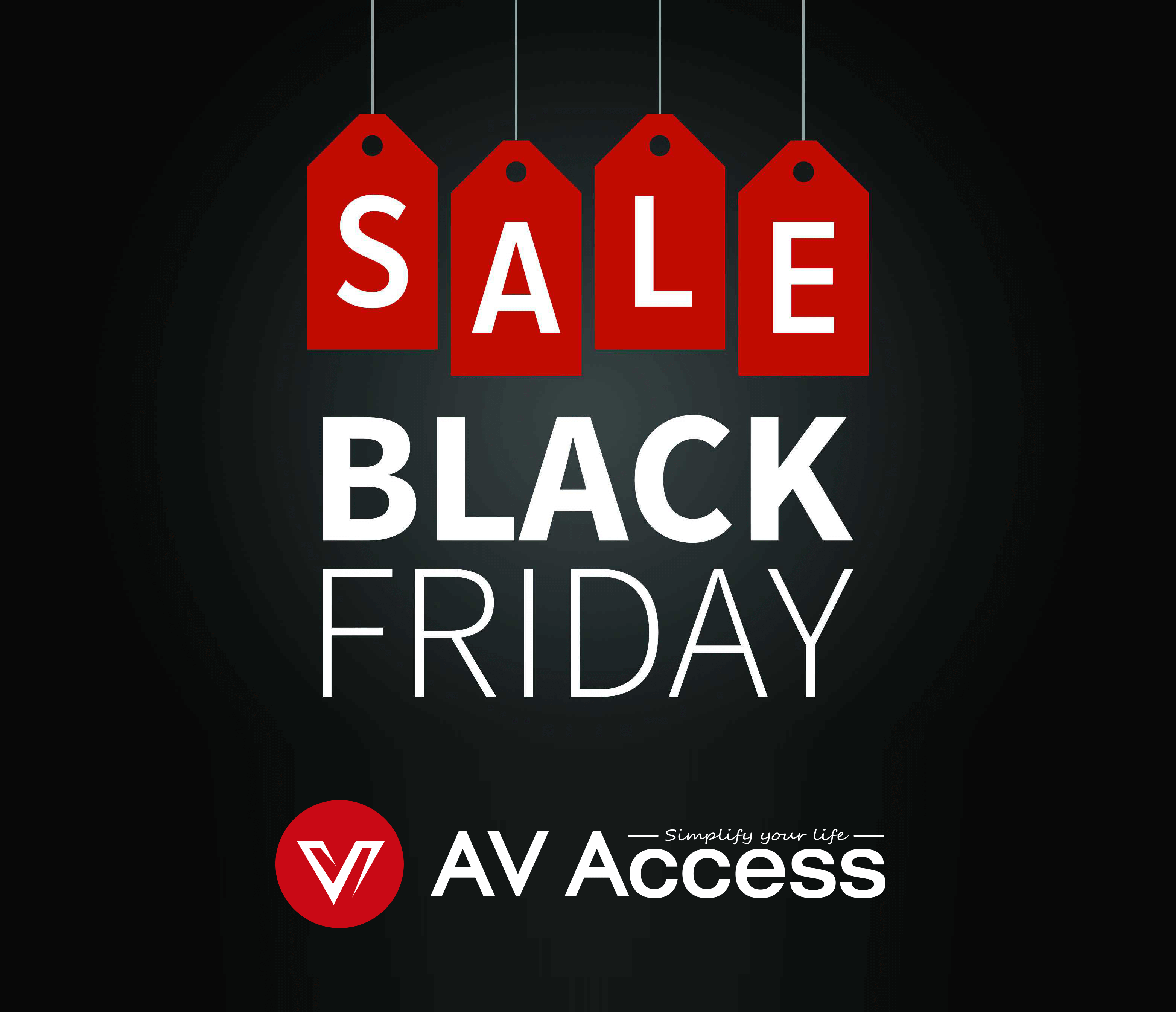 "As the annual Black Friday and Cyber Monday approaches, AV Access will also usher in its 2022 black Friday shopping season with special deals on many of its best-selling audio/video processing products. Customers can enjoy up to 75% discounts on hybrid meeting kits, HDMI extenders, KVM extenders and more."
AV Access's biggest Black Friday and Cyber Monday sale will start from Nov. 21st to Nov. 28th (EST), offering up to 75% discount on the highly-rated audio/video processing products of the shopping season.
AV Access, a leading brand in the online market of the Pro AV industry, today announced that it will be ushering in the 2022 Black Friday and Cyber Monday shopping season with special deals on many of its best-selling products. It is AV Access's biggest promotion ever, as it covers almost all products and the discounts reach up to 75%. The promotion will be launched on AV Access's official online store (www.avaccess.com), which runs from Nov. 21st to Nov. 28th (EST).
"You can also input a special coupon code at checkout to enjoy an extra $100 for orders over $2,000. Besides, you can get $10 in return for your order, if you share your user experience in our community," explained Mandy Xiong, CEO of AV Access.
Some of the products on sale with the Black Friday & Cyber Monday discounts include:
– eShare Hybrid Meeting Kits: AV Access's brand-new eShare W50/C30 presentation system with dongle, 4K webcam and full-duplex speakerphone. They are designed for efficient presentation and collaboration, ideal for both in-person meetings and remote meetings.
– HDIP100: The industry's first plug-n-play AV over IP solution with video wall and visual control. It requires no configuration on the Ethernet switch to build an IP matrix, perfect for sports bars, restaurants, houses of worship, retail stores, casinos, schools, etc.
– 4KEX70-eARC: The brand-new 4K@60hz 70m HDMI extender w/ eARC, HDCP 2.3, IR control and PoC. Users can install it with their home theater system, transmitting high-bitrate audio formats like Dolby Atmos and DTS:X.
– 4KIP100-KVM: 4K 120m HDMI KVM extender over IP, with zero latency and 1080P@120Hz. Users can deploy up to 16 sets in the same network for multi-user control of remote systems. It is ideal for data control centers, video surveillance centers, government, healthcare, etc.
"On this Black Friday, you can get the best bang for your buck," said Mandy, "AV Access products are smart and practical holiday choices that cannot be found anywhere else. We also offer first-class services for you, like 24/7 professional technical support, 3-year warranty, 30-day money back guarantee, fastest shipping from the nearest warehouse, etc."
For specifics on offers and coupon codes, please visit www.avaccess.com.
About AV Access
AV Access is the world's professional manufacturer and innovator of advanced Pro AV products and smart home office devices. As a contributing member of the HDBaseT alliance, we own strong R&D, supply chain and manufacturing capability, which guarantee our products are of consistently high-level quality and at competitive prices. Since establishment in 2015, it has long been our mission to offer ultimate audiovisual experience to the masses by delivering quality-assured and well-designed audio/video products at honest pricing. After more than 7 years' development, AV Access has evolved into a leading brand in the online market of the Pro AV industry. Also, we have provided localized product sales and technical support services to customers across the globe, like Europe, North America, Asia Pacific regions, etc.
Learn more by visiting www.avaccess.com
Media Contact
Company Name: Actions Global (US) Inc
Contact Person: Shane Jiang
Email: Send Email
Phone: +1-866-629-3923
Address:100 N HOWARD ST STE R
City: City of Spokane
State: Washington 99201
Country: United States
Website: https://www.avaccess.com/