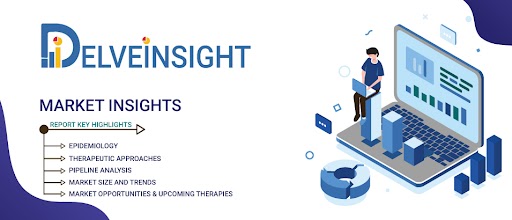 The market report on Specialty PACS Medical Devices includes an overview of the industry as well as a PEST Analysis. The report also examines market drivers, market constraints, and unmet medical needs in order to identify the greatest prospects and analyze the market's underlying potential.
Specialty PACS Medical Devices Market report from DelveInsight provides an in-depth analysis of Specialty PACS, as well as historical and forecasted market trends in the global market (North-America, Europe, Asia Pacific and Rest of the world).
Some Key Highlights from Specialty PACS Medical Devices Market Report
The Specialty PACS market size was valued at USD 2815.32 Million in the year 2021 and is expected to grow at a CAGR of 7.45% during the forecasted period (2022-2027)
In October 2021, Ambra Health, a pioneer in cloud-based medical image management systems, was acquired by Intelerad Medical Systems, a world leader in medical image management solutions. The unified platform will offer a superior cloud solution for reading, storing, and distributing diagnostic images to doctors, patients, and for researchers
In August 2021, GE Healthcare, a manufacturer & distributor of diagnostic imaging agents as well as radiopharmaceuticals for imaging modalities used in medical imaging procedures, offers Edison True PACS, a diagnostic imaging and workflow solution created to assist radiologists. It is now accessible in the United States.
In November 2021, Change Healthcare, a leading healthcare technology company, announced that Stratus Imaging PACS, a cloud-native, zero-footprint Picture Archiving and Communication System, is in clinical use. It offers radiology practitioners a seamless way to read pictures from many hospitals on a single platform, whenever they want, from anywhere, even at home and on mobile devices
Rise in the number of the cardiovascular diseases has put more demand for the use of Specialty PACS in the market
Request a Free sample for the Specialty PACS Market Report: https://www.delveinsight.com/report-store/specialty-pacs-market
Specialty PACS Overview:
PACS (picture archiving and communication system) is a medical imaging technology that is largely utilized in healthcare organizations to safely store and digitally transfer electronic images and reports that are pertinent to clinical care.
By using PACS, confidential documents, films, and reports can be stored, sent, and retrieved automatically. Instead, utilizing PACS software, desktops, and mobile devices, medical records and images may be safely stored on remote servers and safely accessible practically from anywhere in the globe.
Specialty PACS Market:
The dynamics of the Specialty PACS market are anticipated to change in the coming years owing to the expected launch of emerging therapies and others during the forecasted period 2022-2032.
The Specialty PACS market has been occupied by some leading companies in the manufacturing of the Specialty PACS depending on the geography and the product type.
Know more about Specialty PACS medical devices @ Specialty PACS Market Outlook
Specialty PACS Key Companies:
Novarad
IBM
Koninklijke Philips N.V
INFINITT Healthcare Co Ltd.
FUJIFILM Holdings America Corporation
General Electric Company
PaxeraHealth
Siemens Medical Solutions USA Inc.
Sectra AB
Topcon Corporation
Carestream Health
Intelerad Medical Systems Incorporated
Agfa-Gevaert Group
Hyland Software Inc.
Mach7 Technologies
Amrita Technologies
Medsynaptic Pvt. Ltd.
iCRco Inc.
Konica Minolta Inc.
SinoVision
O3 Enterprise s.r.l, and others
Specialty PACS Market Drivers:
The increasing prevalence of breast cancer globally
Rising incidence of cardiovascular diseases
Rising prevalence of geriatric population
Favorable Reimbursement Coverage
Specialty PACS Market Barriers:
high cost of specialty PACS systems
complications related to surgical procedures such as data security & privacy issues
Get more insights the key companies actively working on @ Specialty PACS Major Players
Scope for the Report
Coverage: Global
Study Period: 2019-2027
Key market players operating in the Specialty PACS market include:
Novarad, IBM, Koninklijke Philips N.V, INFINITT Healthcare Co Ltd, FUJIFILM Holdings America Corporation, General Electric Company, PaxeraHealth, Siemens Medical Solutions USA Inc, Sectra AB, Topcon Corporation, Carestream Health, Intelerad Medical Systems Incorporated, Agfa-Gevaert Group, Hyland Software Inc, Mach7 Technologies, Amrita Technologies, Medsynaptic Pvt. Ltd, iCRco Inc, Konica Minolta Inc, SinoVision, O3 Enterprise s.r.l, and others
Tools Used: PEST Analysis
KOL's Views
Table of Contents
| | |
| --- | --- |
| 1. | Key Insights |
| 2. | Executive Summary of Specialty PACS Medical Devices |
| 3. | Specialty PACS: Background and Overview |
| 4. | Specialty PACS: Regulatory Framework |
| 5. | Specialty PACS: Reimbursement Scenario |
| 6. | Company Profiles |
| 7. | Specialty PACS: Competitive Analysis of Listed Products |
| 8. | Specialty PACS: KOL Views |
| 9. | Specialty PACS: Market Analysis in 7MM |
| 10. | Country-Wise Market size of Specialty PACS Medical Devices in 7MM |
| 11. | Specialty PACS Market Dynamics |
| 12. | PEST Analysis |
| 13. | Conclusion and Future perspective |
| 14. | Appendix |
| 15. | DelveInsight Capabilities |
| 16. | Disclaimer |
| 17. | About DelveInsight |
Know more about report offerings @ Specialty PACS Market
Media Contact
Company Name: DelveInsight Business Research LLP
Contact Person: Gaurav Bora
Email: Send Email
Phone: 9193216187
Address:304 S. Jones Blvd #2432
City: Las Vegas
State: Nevada
Country: United States
Website: https://www.delveinsight.com/