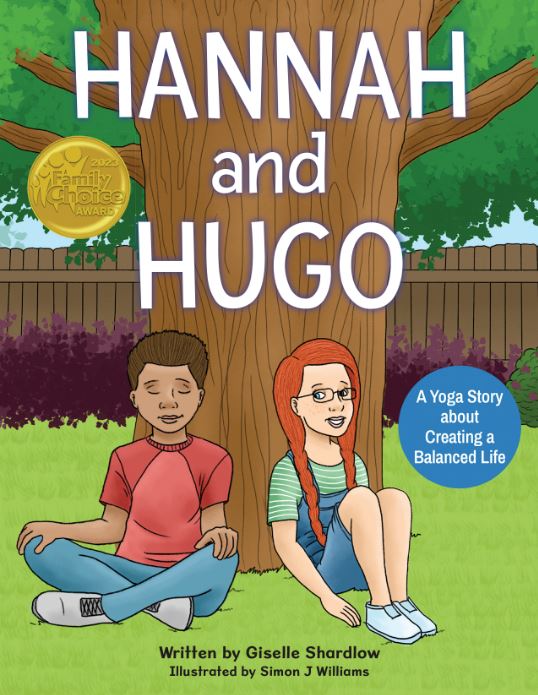 Kids Yoga Stories is a Boston-based company working to encourage kids to explore yoga in a fun and carefree way, through a series of kids yoga books and other kid-focused yoga resources. Most recently, Kids Yoga Stories celebrated the exciting news that one of their newest kids yoga books, Hannah and Hugo won a Family Choice Award for 2023. For over twenty years, the Family Choice Awards has recognized the best products, services, and resources for families. This award is one of the most coveted, family-friendly consumer awards in the nation.
Kids Yoga Stories, who offer many fun books incorporating yoga into their lessons, recently released Hannah and Hugo, which has already resonated with many readers. Reader Synthia says, "This book is amazing! I received a copy last week. Every classroom, school, and library should have a copy of Hannah and Hugo!"
"It's always wonderful to see our work being appreciated, both by our valued readers and by something as prestigious as the Family Choice Awards," commented Giselle Shardlow, M.Ed., founder of Kids Yoga Stories and author of Hannah and Hugo. "We look forward to bringing our readers more yoga resources and engaging characters that will get kids moving, learning, and having fun."
This children's book about emotions and self-esteem is aimed at four- to seven-year-olds. Readers join Hugo as he makes friends with his new neighbor, Hannah, who is very different from him. Hannah is energetic and always on the move, but Hugo is an introvert who prefers slow-paced games. Despite their differences, they hit it off and learn to appreciate and enjoy each other's different styles.
Shardlow uses one of the yoga principles of balance to remind us that children need both quiet times and active times, even in our jam-packed schedules. Teaching children to use breathing techniques to self-regulate or ease their worries, to live in the present moment, and to slow down is essential for a healthy, balanced lifestyle. For more information about Hannah and Hugo or other resources offered by Kids Yoga Stories, be sure to visit http://www.kidsyogastories.com. Sign up for the free weekly Kids Yoga Stories newsletter for yoga tips and kids yoga resources.
About the Author
Giselle Shardlow draws from her experiences as a teacher, traveler, mother, and yogi to write her yoga books for kids. The purpose of her yoga stories is to foster happy, healthy, and globally educated children.
Media Contact
Company Name: Kids Yoga Stories
Contact Person: Giselle Shardlow
Email: Send Email
City: Boston
State: MA
Country: United States
Website: https://www.kidsyogastories.com/