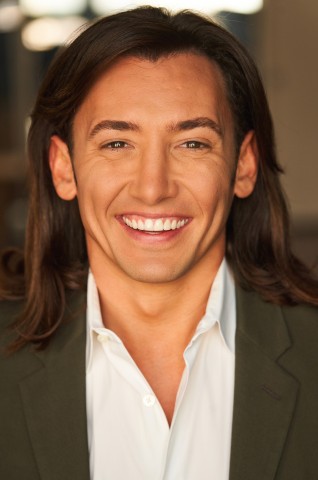 Alex Coury is a #1 Bestselling Author, actor, director, and producer. As the founder of Coury Consulting, he believes every project begins with its people, and businesses utilize his innovative training videos and marketing solutions worldwide.
Alex has studied at Playhouse West, The Groundlings, and Second City in Hollywood. While practicing a diverse skill set and actively pushing himself to be better, Alex's most significant passion will always be acting. His abilities stretch from comedic performance to dramatic acting. As a person with a fierce drive, ambition, and the desire to continuously improve, Alex Coury is turning into a legend of his own.
It would seem Alex was born with an innate gift for acting. Coury ventured into the performing world when he was only five years old. At the Tulsa Performing Arts Center, the cast of Grease invited the aspiring actor and comedian on stage to take part in a dance-off with the audience. Alex won the gold by mimicking Danny Zuko after defeating a group of other children and adults.
His fledgling career continued on an upward trajectory, as five years later, Alex would make an appearance in the hit Disney Channel television program Bug Juice (2001), which was about youngsters attempting to adjust to summer camp while making friends and creating priceless memories.
High School didn't deter his purpose as he participated in numerous productions throughout Tulsa while schooling. Alex's precocious acting gift set him apart from others, landing him several prominent roles in the school plays, one of which includes, Chaim Potok's- "The Chosen". Alex starred as a young Jewish boy, Reuven Malter, at the Tulsa Performing Art Center. He would later star as the Prom King in Avril Lavigne's music video, "Here's to Never Growing Up."
Alex has diverse skills in stand-up comedy, impersonations, voiceover work, and accents, realizing that the creative process encompasses more than just performing.
Alex runs his own business, Coury Consulting. It's here his passion transcends disciplines as an actor, producer, and director for his series, "Character Training." Coury Consulting is a company with a sharp focus on video production and a unique advantage of connecting to Millennial and Generation Z clients. "We create a more engaging and dynamic service through our use of character as a touchpoint," said Alex.
Alex's creative training videos and progressive marketing solutions help businesses across the country thrive in the hospitality industry. He is living his dreams of being a California resident and pursuing his entrepreneurial endeavors while helping grow the family hotel business.
Alex believes that life happens for us, not to us. "Don't fall into the trap of playing the victim. Life happens for you, not to you. Don't try to control the outcome; savor the journey and choose to make lemonade out of all of life's lemons. As humans, I believe we are always under development. The moment you stop learning is the beginning of your downfall," he said.
With his multifaceted gifts and talent, Alex Coury's eye for creative arts, complemented by his business acumen, is propelling him to become a recognizable name in both business and entertainment.
Media Contact
Company Name: Coury Consulting
Contact Person: Alex Coury
Email: Send Email
Country: United States
Website: https://coury.consulting/