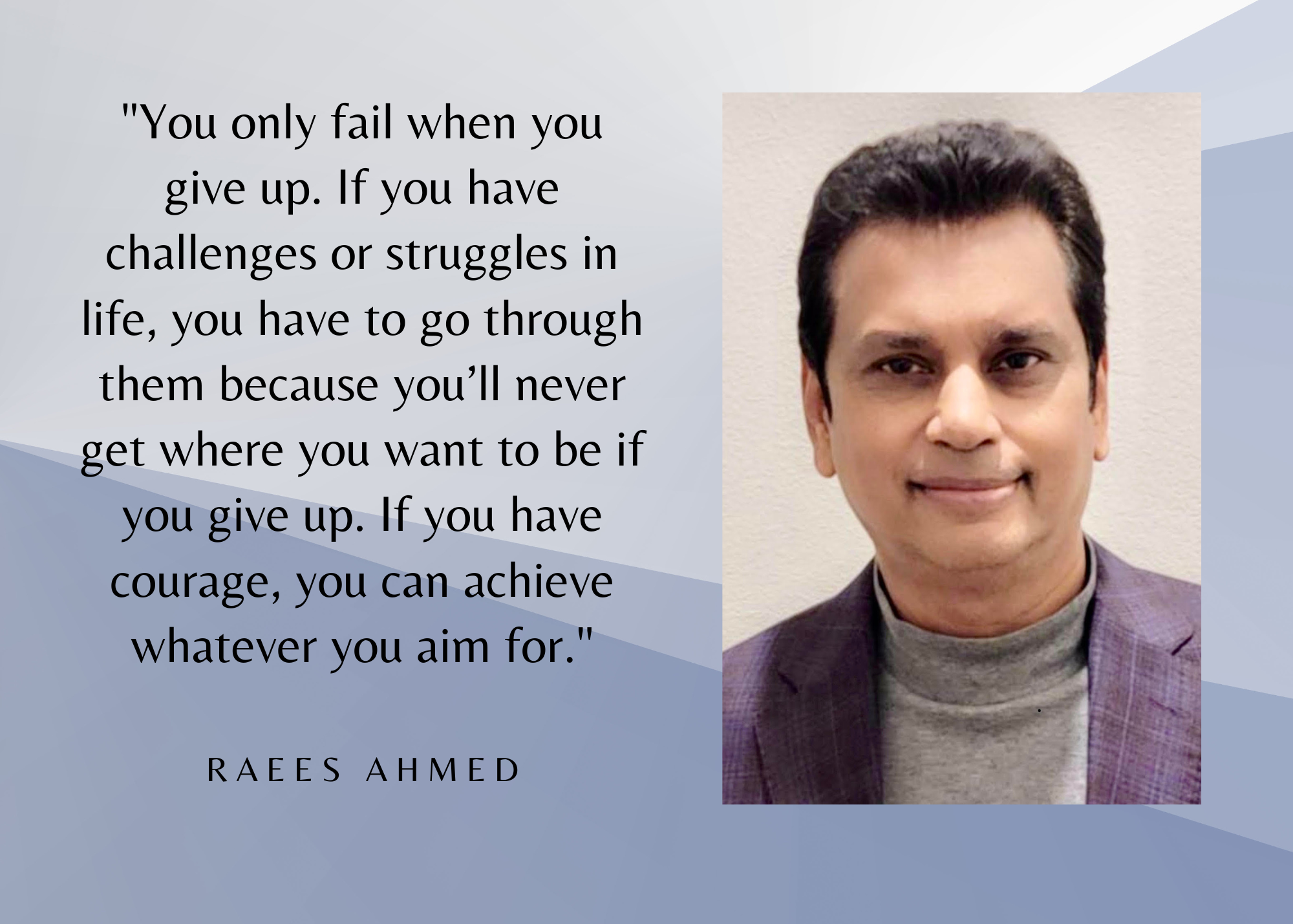 The Sugar Land, Texas-based staff psychiatrist sat down to discuss his life, his career, and his professional philosophy.
Sugar Land, Texas – December 8, 2022 – It is with great enthusiasm that Raees Ahmed, a Sugar Land, Texas-based staff psychiatrist, announces that he is the subject of a new, in-depth interview. The interview, which was conducted by the writing staff of an online periodical that concentrates on business and thought leadership, was published on November 28, 2022.
Early in the piece, Raees addresses a question about what drives him to succeed. "The mental health and welfare of my patients drives me to succeed and guides each action that I take professionally," he answers, before replying in greater detail. "When I start at work in the morning, I review the history of each patient I'm scheduled to counsel. Some patients require more help than others, so I allot more time for those and proceed with a more detailed interview. By the same token, some patients are more stable than others, so with those, I tend to focus more on researching their problems. But, no matter what sort of patient I deal with, working together with them to unearth the root of their problems and begin the process of healing is my paramount concern."
Further along in the interview, Raees Ahmed dispenses some valuable advice to anyone in the periodical's readership interested in pursuing a career in medicine, noting how difficult such an endeavor can be, and encouraging tenacity and fortitude. "My advice would be the following: You only fail when you give up. If you have challenges or struggles in life, you have to go through them because you'll never get where you want to be if you give up. If you have courage, you can achieve whatever you aim for."
Anyone interested in reading the interview in its entirety will find it located here, while anyone curious to learn more about Raees Ahmed is invited to visit his professional blog.
About Raees Ahmed:
Raees Ahmed is a staff psychiatrist located in Sugar Land, Texas. His many areas of practice include impulse control disorders, depressive disorders, anxiety disorders, obsessive-compulsive disorders, bipolar disorders, psychotic disorders, adjustment disorders, development disorders, trauma and stressor related disorders, and personality disorders.

Raees started his career in Ophthalmology following his primary fellowship exam in 1999, after which he completed a four-year residency in Ophthalmology at Jinnah Postgraduate Medical Center in Karachi, Pakistan. In 2002, he passed United States Medical Licensing Exams (USMLE) required to start a medical residency in the United States.

After some careful thought, Raees Ahmed decided to alter the course of his medical career and pursue Psychiatry as his specialty. In 2004, he started his residency in Psychiatry at Metropolitan Hospital Center In New York City, New York, during which he simultaneously completed a two-year course in Psychodynamic Psychoanalytic Psychotherapy at New York Medical College. Raees finished the residency program in 2008, whereupon he moved to Sugar Land, Texas. He remains there to this day. Raees is a member of the American Psychiatric Society.
Media Contact
Company Name: Raees Ahmed
Email: Send Email
Country: United States
Website: https://industry-minds.com/profile/?uid=raeesahmed