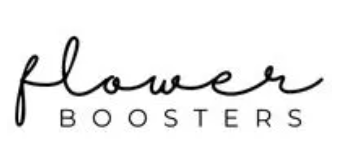 Flowers Boosters works like magic to extend the life of flowers beyond expectations
California – Emerging US-based company Flowers Boosters works like magic by extending cut flowers' life more than you can imagine. The company is using a very unique technique to make cut flowers live longer. It is the very first company to use the power of caffeine to ensure long-lasting freshness in cut flowers.
There is no doubt that flowers are a common gift for any of life's special occasions and even the moments in between. A bouquet of bright blooms can bring cheer to any space and leave a lasting impression, even after they're gone. Whether a person received an anniversary arrangement, a graduation bouquet, or picked out a gorgeous bunch for the coffee table, everyone wants to enjoy them for as long as possible.
But unfortunately, most cut flowers don't live for long. Cut flowers have a short life. But Flowers Boosters has brought a unique solution to this problem. Through a unique life-enhancing formula, flowers will stay fresher for longer. The company can make any bunch of cut flowers live longer, smell better and stay fresh. The company is offering very affordable prices to make flowers live longer, nearly double then their natural life. People spend many dollars to purchase flowers, it will cost a few pennies to make them look fresh and better. For more details visit https://flowerboosters.com/. The company product is also available on amazon. The product is easy to use, affordable, and able to extend the flower's life for two weeks and more. Satisfaction is guaranteed, and the company is also offering free shipping for $25 plus purchase. Besides this, the company website is empowering people by giving them tips to keep flowers fresh. Flowers Boosters is the best choice to extend flowers' life and freshness.
Video Link: https://www.youtube.com/embed/Po-rq62IlKo
Media Contact
Company Name: Flowerboosters.com
Contact Person: Deb Willford
Email: Send Email
Country: United States
Website: http://flowerboosters.com/