The Fort Lauderdale-based publishing company believes that when a positive consciousness is established in young people, it would significantly contribute to the change the world needs which is the basis for all its efforts
Positivity Pays, a publishing company in Fort Lauderdale is pleased to announce that it has made a custom trading card for former NFL/CFL player, Stefan Logan. The gesture to Mr. Logan was in recognition of his immense work as an advocate for mental health and cancer awareness. One of the best former NFL players to ever play in the CFL, the NFC pro bowler, is one of only eight men to ever accumulate 10,000 yards total return yards in his career in the Canadian league. Logan wasn't just some guy in the CFL, his impact would be felt far and wide as he name to the all decade Montreal team as a special teamer. Currently, he sits 3rd all-time on the all-time in terms of kickoff return yards.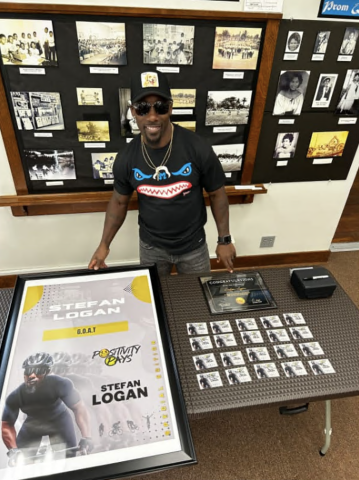 Positivity Pays uses the custom trading card program to highlight and appreciate amazing individuals who build others up in positive ways. The publishing company is on a mission to drive positivity in the hearts and minds of youths and communities and this is part of an entire plan to change the landscape in the world today.
According to Positivity Pays, the cards made will be archived and on display at the historic Old Dillard Museum in Fort Lauderdale, FL. However, they will only be available for a limited time through the museum. By creating these custom trading cards for Stefan Logan, Positivity Pays is aiming to get donations from parents and well-meaning individuals who want to support the company's mission to produce educational materials to achieve its goals.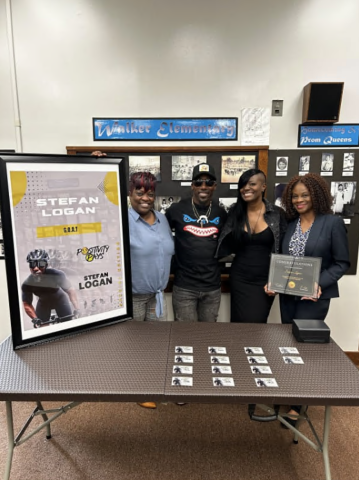 "We are changing the narrative, one book and one hook at a time," said Ramon Robinson. "I and Brandon Freeny wanted to see the change we all desire and set out to work towards achieving that. Change will not come except we make it happen which is why we do all we do at Positivity Pays. The custom trading card on Stefan Logan is in recognition of what the former NFL player is doing as regards mental health and cancer awareness. At Positivity Pays, we do not compete but collaborate. Anyone doing something to create the change the world needs is a friend of ours."
Aside from the production of custom trading cards, Positivity Pays offers a collection of other items and merchandise to spread its message of positive consciousness. These items include printed clothing such as t-shirts and hoodies, face masks, hats, comic books, and music. All of which focuses on positive messaging and empowering communities.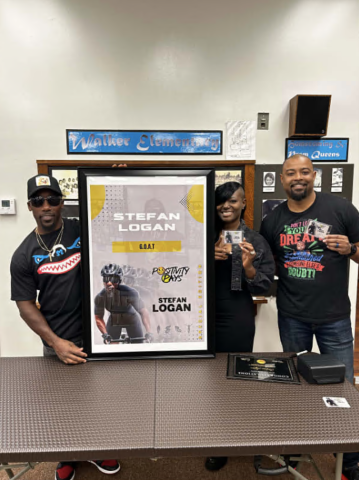 To learn more about Positivity Pays and support its mission to change the world, please visit https://positivitypays.com/.
About Positivity Pays
Positivity Pays is a multifaceted publishing company that creates unique content for non-profit organizations looking for value added resources. The publishing house located in Fort Lauderdale, Florida also specializes in creating their own music and comic book creation that focuses on positive messaging and empowering the community.
Media Contact
Company Name: Positivity Pays
Contact Person: Ramon Robinson
Email: Send Email
Phone: 954-501-1630
Country: United States
Website: https://positivitypays.com/