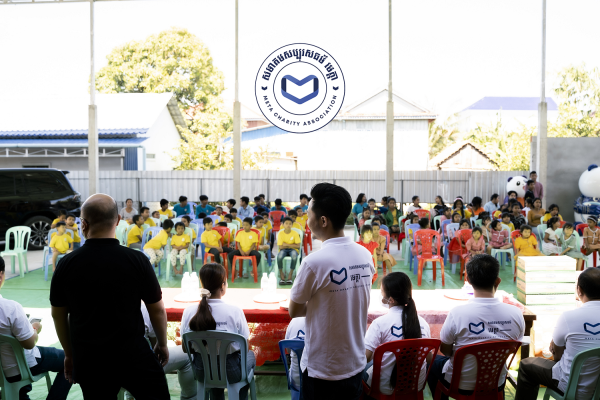 On December 10, 2022, the META Charity Association, led by Mr. Teng Sothea, Mr. Eap Samneangkhemara and the team of META Charity Association brought food to distribute to many children in the New Smile of Hope Children Association located in Kandal province in Cambodia.
META Charity Association is a non-profit organization that not only collects donations from local people and members of the META Charity Association, but also buys food, clothing, school supplies and scholarships for poor students.
In the meeting between META Charity Association and New Smile of Hope Children Association really creates a happy atmosphere, many children there come to welcome and get acquainted with META Charity Association like their families.
The META Charity Association does not consider them ordinary children, but considers them to be good resources of the country in the future, urging them to continue their education and create new programs for them so that they can express themselves. Their ability to show and so on. Generally, any family problems that the head of the household earns are not enough to meet the daily needs, they always contact the manager of the children's center located near them so that they can send their children there.
The children learned various things and so on. As the owner of the association, of course, accept the children without hesitation and act as their parents by caring and giving love and learning. The purpose of the META Charity Association is to give them a smile and give them intimacy, regardless of who they are or what their status is. Sharing with them comes from the compassion of the META Charity Association.
Compassion is born of compassion, compassion is the creation of kindness, whether it be things or hearts, as long as we have compassion, they want to help them, even if you do not help them, you have done good deeds in your heart Already. And our compassion can build on affection, love, friendship and help to the other party as well.
Finally, the META Charity Association would like to thank all the donors who donated to the organization, wishing good luck and good health to all donors. Courtesy of META Charity Association.
Media Contact
Company Name: META Charity Association
Email: Send Email
Country: Cambodia
Website: www.metacharityassociation.com