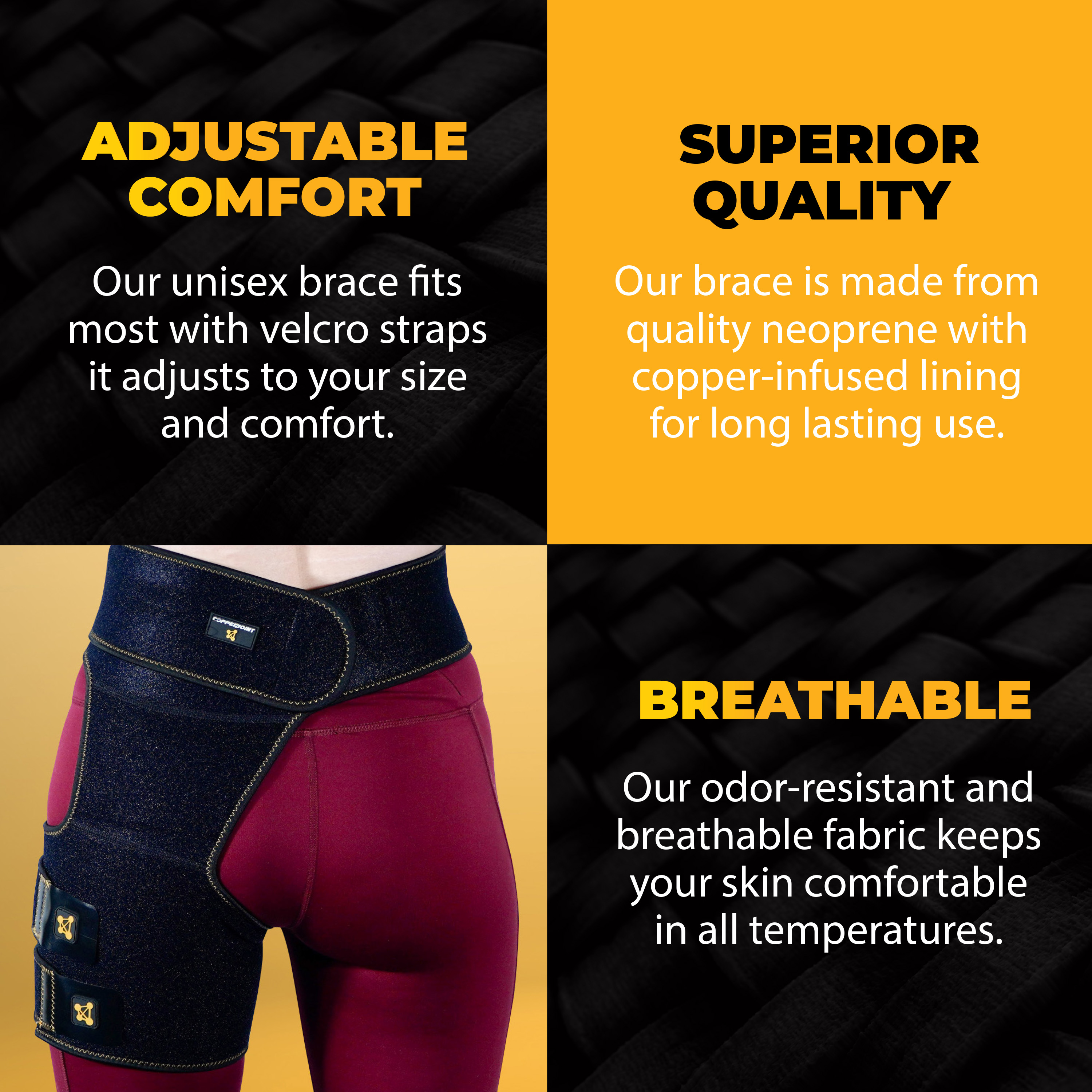 CopperJoint has announced a new product which is their hip brace. This product has been really well received by the customers. They have been getting the finest reviews.
CopperJoint has been making some of the best holistic healing products and their hip brace is one such product. The hip brace has managed to get the best of reviews.
Most people who have been using the hip brace have been really pleased with the response they have managed to get. The product has managed to actually benefit the people who have used it as they could witness considerable decrease in pain.
When the pain gets too baffling, people tend to eat pain killers. While these may offer an immediate relief in pain, they tend to have severe side effects. This is why holistic pain relief methods are always preferred. The company has been using genuine quality of copper ions for the sake of ensuring the right relief from the pain levels. Their hip brace too has managed to successfully ease the pain of the users and thus is why the company has offered the best of discounts.
Stefano Starkel, the founder of the company was also quoted as saying, "We are really happy with the overwhelming response received for the hip brace. It is responses like these that give us the incentive to do the right work and keep making more products and devices."
Copper therapy has been in vogue since a long time. It is likely that even in the times to come, more and more people will opt for copper therapy. This hip brace is made using the finest quality of genuine copper ions which helps in driving away the pain completely.
The finest quality of breathable fabric has been used for the sake of making hip brace. It can be used for all day long use.
Those who would like to check out the details of the different features offered by the product and even the ones who would like to check out the different copper infused support should make it a point to visit https://www.copperjoint.com
About CopperJoint
CopperJoint is one of the ace companies that has been making a wide array of copper infused support. They make it a point to price the products in an appropriate manner so that a large number of people can use it.
Media Contact
Company Name: CopperJoint, LLC
Contact Person: Stefano Starkel, Founder
Email: Send Email
Phone: 302-604-6421
Address:30 N Gould St Suite 4397
City: Sheridan
State: WY 82801
Country: United States
Website: www.copperjoint.com