Dr. Farhaad Riyaz is a top-notch Mohs Surgeon and Dermatologist. He is offering consultancy to startups.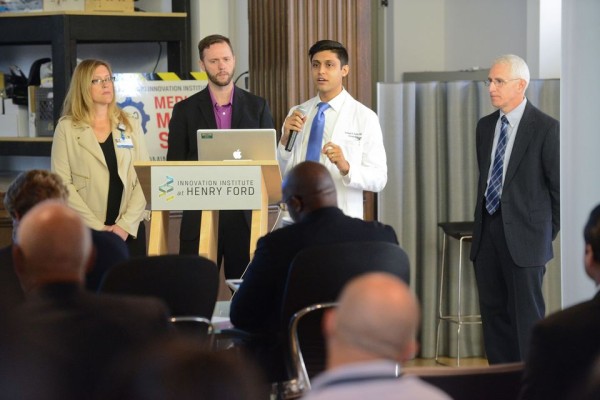 Dr. Farhaad Riyaz, an emerging name in the field of dermatology, terms "overexposure to ultraviolet (UV) light" as the primary cause of skin cancer in the United States. According to the American Academy of Dermatology, Skin Cancer is the most common cancer in the United States, and approximately 9,500 people are diagnosed daily. Despite these alarming stats, experts agree that there is an apparent shortage of dermatologists.
Dr. Farhaad Riyaz, whose primary areas of expertise include skin cancer, Mohs surgery, complex facial reconstruction, cosmetics, clinical trials, and more, expresses, "If you get even a minor change like unusual growth in your skin or weird moles, it's important to treat it right away. The significant challenges faced within the industry include longer waiting times, overworked doctors, and untreated conditions. Moreover, patients often travel to other cities to get treated."
Following are some of the significant reasons to visit a dermatologist at the earliest:
– Severe Acne
– Inflamed Red Skin
– Dry Skin Patches
– Skin Growths and Moles
– Skin or Nail Infections
– Rapid Hair Loss
– Varicose and Spider Veins
Dr. Farhaad Riyaz has spent over a decade helping startups and established companies understand the skincare, healthcare, and telemedicine markets. Moreover, he shares historical insights and helps predict future trends in his field. He currently offers his healthcare consultancy and top-notch dermatology and Mohs surgery services. He can be contacted through his official website for the appointments. For updates, follow him on Facebook.
About Farhaad Riyaz:
Dr. Farhaad Riyaz is a well-known American dermatologist and a trained Mohs micrographic and reconstructive surgeon. He graduated from the Medical College of Virginia and completed Mohs Micrographic Surgery and Dermatologic Oncology fellowship at Northwestern University in Chicago. Besides this, he is an avid cyclist, marathoner, and triathlon racer.
Media Contact
Company Name: Dr. Farhaad Riyaz
Email: Send Email
Country: United States
Website: farhaadriyaz.com