Premier Dubai-based conglomerate, Green Aventurine Holding, is pleased to announce that Amna Banihashem has joined the team as Executive Director – Real Estate. Amna Banihashem will look after Real Estate Investments including buying and selling through a subsidiary of Green Aventurine Holding called Executive Realty Real Estate.
Award-winning Emirati show jumper Amna Bani Hashem has made a name for herself as one of the leading female riders in the sport by participating in the FBMA International Show Jumping Cup. She placed 4th and 6th in the event and is determined to represent the UAE at the Olympics one day, inspiring other women along the way without the need for sponsorship.
Amna's passion for show jumping began as a teen, and her achievements include the UAE championship, which was recognized and awarded by His Highness Sheikh Mohammed bin Rashid Al Maktoum, Vice-President and Prime Minister of the UAE and Ruler of Dubai, and an invitation to complete leadership skills at the Royal Military College Sandhurst. Amna will continue to compete in championships throughout the year, aiming to put the country on the map for female sports.
About Green Aventurine Holding
Green Aventurine Holding develops an integrated group to provide end-to-end investment solutions through a single window. We help you scale up operations with the most sustainable and reliable team. We represent our involvement across nine sectors:
• Real Estate,
• Commodity Trading,
• Oil and Gas,
• Footwear,
• Investments Management,
• Start-up support,
• Marketing and Advertising,
• E-Commerce,
• Trade and Product Distribution.
The Green Aventurine Group's goal is to establish an integrated investment management presence across the GCC region's markets and serve as a client's go-to regional intermediary to ensure their cross-border investment management requirements. Along with helping businesses and startups reach new heights, we believe in giving back to society through regular CSR initiatives with a key focus on women empowerment, youth development, charity work, and investing in environment-conscious businesses.
Green Aventurine Holding has become a household name in Dubai's real estate market. The market itself has seen significant growth in recent years, with the city becoming a major hub for property development and investment. The market is driven by a combination of factors, including a growing economy, an influx of foreign investment, and an increasing demand for high-quality housing.
One of the key drivers of the Dubai real estate market is the city's growing economy. In recent years, Dubai has become a major center for trade, tourism, and finance, attracting businesses and investors from around the world. This has led to an increase in demand for commercial and residential properties, driving up prices and fueling the market's growth.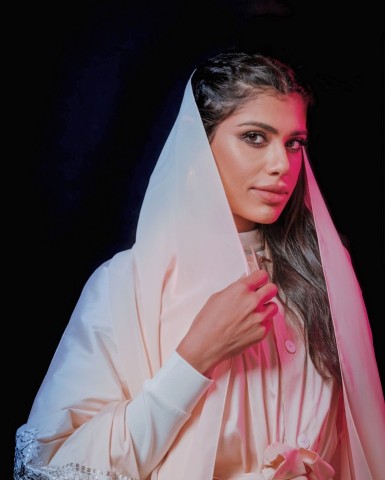 Another factor contributing to the growth of the Dubai real estate market is the influx of foreign investment. The city's strategic location and favorable tax policies have made it an attractive destination for investors looking to buy property. In addition, the government has implemented a number of initiatives to encourage foreign investment, including the creation of free trade zones and the granting of long-term visas to property investors.
Green Aventurine is headed by Chairperson HH Shaikha Jawaher AL Khalifa who has become a shining example of what passion and determination can accomplish. Her entrepreneurial ventures in various fields reveal her immense talent, along with a graceful and dignified demeanor. Together, they make HH Shaikha Jawaher AL Khalifa, an investor, power woman, and philanthropist, an exemplar for other women and girls to pursue their dreams.
To count some of her recent activities, HH Sheikha Khalifa as an investor is involved with encouraging and helping young innovators and entrepreneurs. She is engaged with programs such as the 'Book Marathon' in Abu Dhabi, which is about encouraging teenagers to read more; 'Little Designer' – which aims to reduce children's addiction to harmful technologies; and annual events held in the UAE to counter the negative influence of social media platforms. "I want to nurture the youth and channelize their energies to bring about positive action and change in the world," says HH Shaikha Khalifa.
Media Contact
Company Name: Green Aventurine Holding
Contact Person: Vivek Malik
Email: Send Email
Country: United Arab Emirates
Website: http://www.greenaven.com/