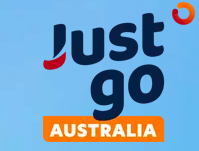 If you are looking to get a taste of the Australian Outback and see the beautiful landscape first-hand.
Toddington, Bedfordshire, U.K. – December 22, 2022 – More than simply a place to rent a motorhome, Just Go Aussie will be at your side while you plan your itinerary to your precise specifications and ensure you are fully prepared for your holiday adventure. They offer world-class customer support, expert travel advice, and a large fleet of perfectly maintained motorhomes. Just Go Aussie gives you the kind of personal assistance you need for a perfect, tailor-made experience you can cherish for the rest of your life.
Motorhomes
Just Go Aussie offers an enormous fleet of late-model motorhomes with enough variety to meet nearly any specific set of needs. Every vehicle is put through a multi-point inspection after each rental return as well as a thorough, deep cleaning. Their fleet is stocked with up-to-date motorhomes featuring air-conditioning, automatic transmissions, GPS, and 24-hour roadside assistance.
You won't have to worry about kitchen utensils, linens, or bedding either because Just Go Aussie provides these items as well. Just another example of their attention to detail and exceptional service.
With 10 pick-up and drop-off locations in 5 states and 2 territories and unlimited travel, you can start from anywhere you wish and end your journey at another location. With a fleet this size, you are sure to find the perfect motorhome for you and your family. Just Go Aussie has thought of everything so you can relax and enjoy the perfect holiday experience.
Customer Service
Just Go Aussie has a team of travel experts who live to ensure you have the exactholiday you desire. Their highly-trained staff will help you as you pick out the exact motorhome for your individual needs and give you an accurate quote with no obligation on your part.
Additional services they can provide include booking any necessary hotel stays and airline flights including travel services and stopovers.You will also get a complimentary one-hour itinerary planning session in person, via Zoom, or over the telephone.
They also offer an app for you to download that is full of services and will even help you get familiar with your motorhome before you head out. It is absolute full service from beginning to end.
Customer Satisfaction
In 18 years of premium service, Just Go Aussie has maintained high customer satisfaction marks and a seemingly endless list of 5-star reviews. The testimonials alone let you know that most of their customers would love a chance to experience it all over again. Just Go Aussie, by working hard to ensure your complete satisfaction, had built a fan base that is the envy of the industry.
Locations:
2 Drovers Road, East Mains Industrial Estate, Broxburn, West Lothian, EH52 5ND
Media Contact
Company Name: Justgoaussie.co
Email: Send Email
Phone: 44 (0) 1525 878002
Address:2 Drovers Road, East Mains Industrial Estate, Broxburn
City: West Lothian, EH52 5ND
State: SCOTLAND
Country: United Kingdom
Website: https://www.justgoaussie.co.uk/