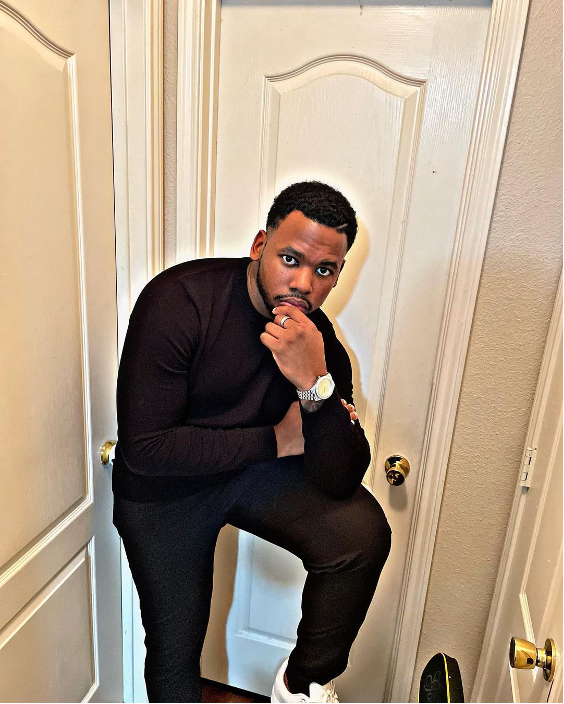 Kenyon Harris has made a name for himself in the entertainment world. Harris has been on a steady rise to stardom, and he's not slowing down any time soon.
This up-and-coming actor is entering showbiz with a bang. Kenyon Harris wants the world to know that, although he started from the bottom, he has worked incredibly hard to get where he is right now.
He couldn't have done it without Jesus Christ, his Lord and Savior. Kenyon Harris wants to thank his acting coach, Ms. Perrin, for being a great mentor in his acting career and helping him get to where he is today.
Harris hopes that people will see that no matter what your past is, there is a future for everyone if they work hard enough for it.
Mr. Harris wants to capture the world with his talent and show them what he can do. "The only limit to the height of your achievements is the reach of your dreams and your willingness to work for them," says Kenyon Harris. "Don't give up when you feel like giving up—keep going, no matter what."
He is excited for the impact his talents will have across the world as he continues to climb his way to the top. You can learn more about Kenyon Harris on instagramTM at https://www.instagram.com/kenyonlharris/. You can also check out his feature on the New York weekly page here https://nyweekly.com/entertainment/up-and-coming-actor-kenyon-harris.
Media Contact
Company Name: Kenyon Harris
Email: Send Email
Country: United States
Website: https://www.instagram.com/kenyonlharris