Renowned Producer MIDNIGHT BLACK, producer of Young Jeezy's "Crazy World" and more, releases "Trappin' 4 Christmas," a captivatingly hilarious family drama directed by Lisa Maydwell is now free to stream on Tubi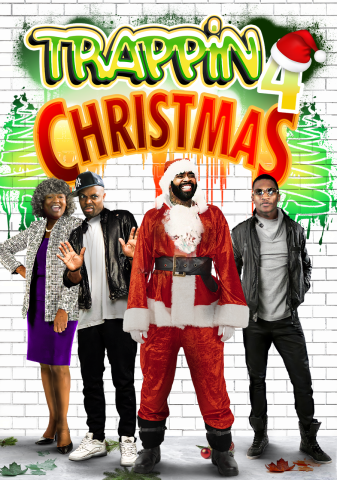 Lovers of drama, suspense, and lots of comedy have one more thing to be happy about this Christmas, and its available right now exclusively on Tubi.
Trappin 4 Christmas takes movie lovers on a hilarious ride that chronicles the plight of a sweet grandmother on the verge of losing her family home – that is, until her two dense and off-the-chain grandsons might just have some other ideas. The movie is particularly unique as it shows the unique culture of Atlanta, with all the quirky characters in between.
Directed by Lisa Maydwell, known for works like Karen, Haunted Trail, Patient, Manifesting Moments, and dope beats and story by Midnight Black himself, this combo hit the nail on the head with amazing trap beats and a tightly written tale that makes this a comedy Christmas classic. Barrett Dungy, CEO of Urban Home Entertainment states, "I'm just amazed at all the creativity Atlanta has to offer. This film will be a cult Christmas classic."
About Urban Home Entertainment
Urban Home Entertainment is an African-American-owned film distribution company created to find voices that are often marginalized by mainstream studios. Since it was created, UHE has sold and distributed more than 600 films across the globe to some of the world's largest streaming platforms. a having distributed popular films like The Products of the American Ghetto, Streets, Goodbi, The Prayer, and now Trappin' 4 Christmas. https://urbanhomeent.com/
To watch now, click here Tubi
Media Contact
Company Name: Urban Home Entertainment
Contact Person: Hannah Culver
Email: Send Email
Phone: (+1) 470 704 5108
Country: United States
Website: www.urbanhomeent.com/