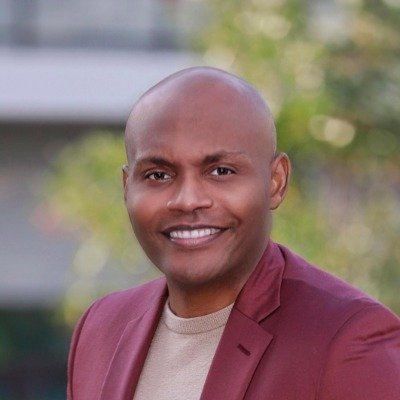 Dominique Dieujuste discusses Key Person Business Insurance Strategies.
Listen to the interview on the Business Innovators Radio Network: https://businessinnovatorsradio.com/interview-with-dominique-dieujuste-financial-professional-ceo-of-dieujuste-financial-discussing-key-person-business-strategies/
Key Person Business Insurance Strategies are an important risk management tool for any business. This type of coverage is designed to provide financial security and help maintain business continuity in the event that a key individual is no longer able to fulfill their role within the organization or dies unexpectedly. Through this type of insurance strategy, businesses can protect themselves from the financial risks associated with the loss of a key member of their team.
The benefits of Key Person Business Insurance Strategies include:
Providing monetary protection for when a significant contributor leaves the company or dies suddenly;
Assisting with recruiting replacements for key members;
Supplying funds to cover costs associated with training new staff;
Allowing businesses to continue operating despite the absence of a key employee; and
Providing business continuity in the event of unexpected losses.
When considering Key Person Business Insurance Strategies, it is important to evaluate the specific needs of a business. Factors to consider are the financial impact of losing the individual, the length of their service to the company, duties associated with their role, and potential costs associated with recruiting and training replacements. It is also important to analyze any tax implications of using this type of insurance strategy and its cost-effectiveness for the business.
By implementing a well thought out Key Person Business Insurance Strategy, businesses can protect themselves from potential financial losses related to an unexpected death or departure while ensuring that operations continue seamlessly during times of transition. Investing in this type of insurance strategy can help businesses maximize their potential for long-term success.
It is important to work with an experienced insurance specialist who understands the risks associated with the business when considering Key Person Business Insurance Strategies. A professional can assist in assessing an organization's specific needs, recommending appropriate coverage levels, and helping to understand any tax implications involved. They can also guide businesses through the entire process, from selecting an insurer to filing a claim if needed. By working closely with an insurance expert, companies can be assured that they are taking the right steps toward protecting their finances and ensuring long-term success.
Dominique explained: "Taking the time to research and evaluate your options when it comes to Key Person Business Insurance Strategies can be a wise investment for any business. Having the right coverage in place can help you ensure that your company is able to survive and thrive despite unexpected losses or transitions. Working with an experienced insurance specialist to determine the best solution for your organization is often the best way to go about it. By doing so, you can have peace of mind knowing that your business has the financial security necessary to succeed in today's competitive marketplace."
About Dominique Dieujuste
Dominique Dieujuste is the CEO of Dieujuste Financial, LLC. As one of Atlanta's most trusted Financial Professionals, Dominique's goal is to be a valuable life-time resource for all of his clients. His focus is bridging the gap to your financial future with sound retirement, financial strategy consulting, financial literacy programming and insurance options backed by unmatched customer care.
Prior to Dieujuste Financial LLC, Dominique enjoyed over three years of financial services at MetLife and National Financial Service Group, where his ability to sincerely connect with his clients cultivated his value as a financial professional. In addition to a successful career, Dominique is committed to serving his community as a mentor and coach to many young adults inspiring them to achieve their life goals.
Dominique also embraces professional community involvement as exemplified through his service as the past President of the South Dekalb Business Association.
Dominique is a proud alumni of the University of North Georgia where he earned B.S in Finance. He enjoys playing basketball in his spare time and is committed to health and wellness.
Learn More: https://www.dieujustefinancial.com/
Recent news and interviews:
Discussing the benefits of working with an independent insurance agent vs. a captive agent
https://authoritypresswire.com/dominique-dieujuste-financial-professional-ceo-of-dieujuste-financial-interviewed-on-the-influential-entrepreneurs-podcast/
Media Contact
Company Name: Marketing Huddle, LLC
Contact Person: Mike Saunders, MBA
Email: Send Email
Phone: 7202323112
Country: United States
Website: https://www.AuthorityPositioningCoach.com