USA – December 31, 2022 – The best way to keep yourself healthy is by eating foods that are made without oils and ingredients you can't even pronounce, but what for those who either don't have enough time to cook meals for themselves because of their job schedule, school schedule, family responsibilities, or maybe their tired of the same boring food they've been cooking at home you don't need to be worried. Pelican Meals takes care of all the shopping, cooking's and cleaning for you, and delivered a ready-made microwavable meal that will not only save your time and efforts but also provide you a homemade taste made with the best quality ingredients that will provide pleasure to your taste buds with every bite.
Pelican Meals is one of the best ready-to-eat meal preparation companies in the United States of America. The company originated in the City of Clearwater in Florida. Pelican Meals promises all of its customers to deliver the best quality ready to heat and eat food that will save your precious time while satisfying your hunger. They offer meals that you can refrigerate for 4-5 days for fresh taste, and can be frozen for up to 6 months. When you're ready you just need to heat up your cooked meal in microwave, oven or non a pan and enjoy the delicious meal any time you're feeling hungry.
Pelican Meals offers individual meals, a variety of different cooked products sold by the pound, as well as family sized meals for up to 4 servings per container. Trying to cook for your significant other but don't have the time (or maybe skills) to do so? Simply stop by our store pick up a couple of meals, warm them up in the oven, on a pan, or in the microwave, and enjoy the taste of home cooked food without the prep and clean up!
Have a family to feed? Pelican meals offer a variety meals in family style. 4 servings packed into a microwave safe container. No more cooking after a long day at work or a long night of practice with the kid(s). Simply heat up a family style meal from Pelican Meals and enjoy a home cooked meal within minutes.
Pelican Meals is located at 2340 State Road 580 in Clearwater, Florida. Their store is packed full of meals available to the public. Here, they will set you up on a meal plan that is geared towards your goals, whether it's losing weight, gaining weight, or just maintaining an overfall healthier diet.
"DELICIOUS AND HEALTHY MEALS ALWAYS MADE FRESH, NEVER FROZEN. READY TO HEAT AND EAT."
Another great option you will get with Pelican Meals is they offer the quantity deals as well. Discounts start at 7 meals, and the discount increases for every 7 meals you buy.
Have a food allergy or a specific diet to follow? Pelican Meals will work with you to create meals to suit YOUR needs.
What are the benefits of delivering food from Pelican Meals?
• 50+ delicious dishes
• Fresh cooked food for individuals and family
• Offers delivery and pickup twice a week
• Refrigerate meals to keep it fresh for 3-4 days long, or freeze for up to 6 months
• No cooking, just heat and eat
• Fresh ingredients
• Discounted prices for seniors
Let Pelican Meals take all the responsibility of your weekly meals. Simply go to PelicanMeals.com to select your meals from 50+ delicious food dishes and order your required quantity. You will automatically get a discount according to the quantity of meals you have in cart. Pelican Meals just not only take complete responsibility of cooking your food but they also deliver your food to your door step. Their orders are delivered on Wednesdays and Sundays alongside frozen ice packs in the case you are not available at your home food will remain fresh for 3 to 4 hours.    All orders are prepared the day prior to delivery to ensure freshness for the whole week when kept refrigerated, but any meals that will not be eaten within a 4 day period should be stored in the freezer to preserve freshness.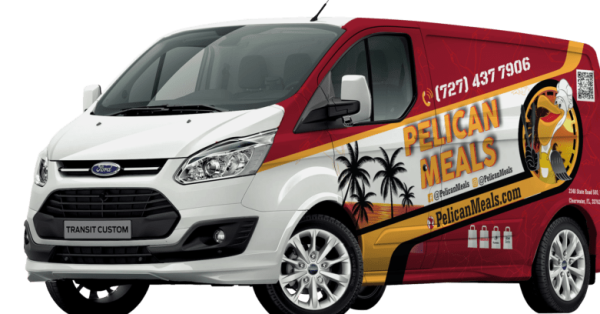 To explore more about the food menu, timings, days and customers feedback on the website and fill your cart with the delicious food you want to eat.
Media Contact
Company Name: Pelican Meals
Contact Person: Joseph
Email: Send Email
Country: United States
Website: http://pelicanmeals.com