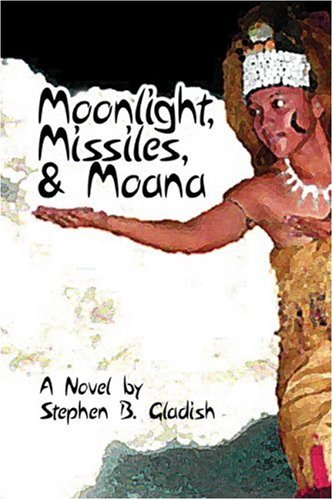 Sixth Weather Squadron Educator and Author, Steve Gladish, narrates the compelling story of three young Air Force servicemen on nuclear testing duty in the book "Moonlight, Missiles, and Moana"
Stephen Gladish has gotten the support of Author's Tranquility Press as he aims to reach millions of readers across the globe with his book titled Moonlight, Missiles, and Moana. The book narrates the ordeals of three young Air Force servicemen on nuclear testing duty and three girls who grew up during the Cold War confrontations of the early 1960s.
The fascinating, interesting story of Moana and Chance, who embarked on a love affair, which was interrupted by Chance's military obligations and his doubts about commitment will sure bring readers close to tears. It also narrates the part played by other characters – Luke, his friend Nakia, and Tongan in the romantic, intriguing, seemingly dangerous, and an adventurous love story that comes with a lot of twists and turns.
Moonlight, Missiles, and Moana is available on Amazon in different formats and the book has been enjoying reviews from readers.
For further information about Moonlight, Missiles, and Moana and other books published by Author's Tranquility Press, visit – www.authorstranquilitypress.com.
About Stephen Gladish
Stephen Gladish is a life-long student of the Bible and spiritual teachers. The award-winning Sixth Weather Squadron Educator, Author, and Benefactor has been recognized severally for his efforts in saving a woman's life in the Saguaro National Park East, and for saving a fellow teacher from an immediate assault.
Over the years, Steven has been influenced by many religious leaders and literary heroes, such as Jesus Christ, the forty authors of the sixty-six book Bible, Rumi, Paramahansa Yogananda, Transcendental Meditation, Emerson, Thoreau, and most recently the huge Watchtower Library of Jehovah's Witnesses.
About Author's Tranquility Press
Author's Tranquility Press is a top publicity agency known for delivering innovative solutions designed to help writers across genres to reach a wider audience. The company combines the use of the latest technologies and the expertise and diverse experience of the team to provide quality, relatable content to as many people as possible, irrespective of their location across the globe.
Media Contact
Company Name: Author's Tranquility Press
Contact Person: Patricia Adams, Marketing Supervisor
Email: Send Email
Phone: (866) 411-8655
Address:239 Richmond Dr
City: Hiram
State: Georgia, 30141
Country: United States
Website: www.authorstranquilitypress.com