As the prom season is approaching, it can be quite a challenge to find the perfect dress that flatters your body shape. It is important to find the right outfit that will make you feel comfortable and confident at the night.
Whether you are petite, curvy, tall, or have an hourglass figure, this ultimate prom dress guide will help you find the ideal gown that will make you look beautiful and stylish. No matter your body shape, you can find a dress that accentuates your curves in all the right places. With the help of this guide, you will be able to shop with confidence and make sure that you look your best at the prom.
Dressing for Your Shape
Do you have an upcoming prom and don't know what dress to wear? Trying to find the perfect dress for your body shape can be a daunting task. But never fear! This ultimate prom dress guide will help you find the ideal outfit that flatters your silhouette and has you looking stunning on the big night.
With this comprehensive guide, we will walk you through how to pick a gown that accentuates all of your best features by taking into account body type, fashion trends, and color schemes. Not only will this make prom shopping easier, but it will also give you the confidence boost necessary to shine as brightly as the star of the show! From empire waists and A-line skirts to off-the-shoulder necklines, there is something here for everyone whether they are petite or plus size.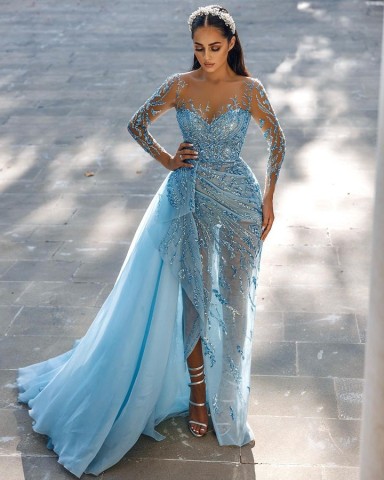 Hourglass: Flaunt Your Curves
Hourglass figures are the envy of many, and it's no wonder why! With curves that flatter from every angle, having an hourglass shape is a blessing in disguise. But finding the perfect dress for your unique frame can be tricky. That's why we've created the ultimate prom dress guide for hourglass silhouettes. From high necklines to wrap styles and fit-and-flare cuts, there's something out there to suit every body type. Whether you're looking for minimalism or maximalism, this comprehensive guide will help you find the perfect dress to show off your beautiful figure and have you feeling like a million bucks on prom night!
Rectangle: Accentuate the Waist
Finding the perfect prom dress can be a stressful process. While there are countless designs, styles, and colors to choose from, the key to finding the perfect prom dress is all about accentuating your body shape. If you're a rectangle shape with little curves and a small waist then you should opt for dresses that will help create an illusion of curves.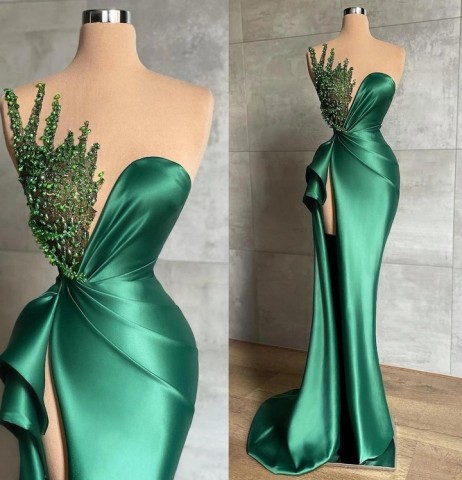 Look for A-line dresses that hug your natural waistline and flare out around the bottom. This classic silhouette helps create a more structured look that beautifully cinches in at the waist before flaring out around the hips, creating an hourglass figure while still keeping it classy. Avoid strapless or halter necklines as they draw attention away from the waist area. Choose instead sweetheart necklines or v-necks which will accentuate your curves in all of their glory!
Apple: Balance Out Your Silhouette
Apple-shaped bodies have unique curves that can be difficult to dress for special occasions, such as prom. However, this guide will provide you with an in-depth look into how to find the perfect dress for your body shape.
Apple shapes tend to carry their weight in the midsection and can often feel overwhelmed when trying to find a flattering silhouette. The key is finding a dress that balances out the midsection without adding bulk or volume in other areas. You'll want something that highlights your waistline and takes attention away from any problem areas. To achieve this look, try an A-line skirt or empire waistline with intricate detailing around the neck or shoulders; this helps create a balance between the upper and lower half of your body while accentuating all of your best features!
Pear: Show Off Your Assets
When it comes to prom night, finding the perfect dress can be an overwhelming experience. But for those of us with a pear-shaped body, finding a perfect look doesn't have to be so hard. Instead of trying to hide your curves, why not show them off? Here is the ultimate guide for pear-shaped ladies on how to find that special prom dress that will have you looking and feeling fabulous all night long.
The key is understanding what looks best on your body shape and accentuating your assets. A great way to do this is by choosing a dress with detailing or ruching around the waistline that will draw attention away from your lower half. Empire waistlines are also very flattering as they help create a balance between your bust and hips while cinching in at the narrowest part of your waistline.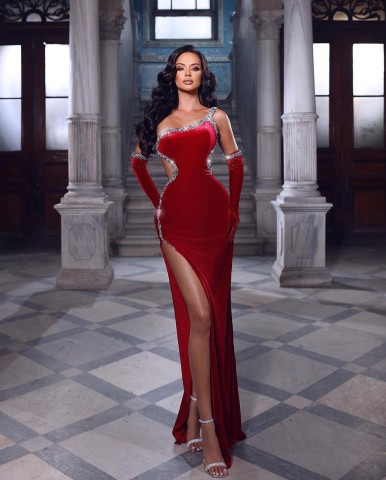 Petite: Stick to Proportions
Are you petite and searching for the perfect prom dress to flatter your figure? It's important to remember that when shopping for petite dresses, the proportion is key. Petites tend to have shorter torsos and arms, so it's essential to choose a prom dress that will accentuate your best features without overwhelming them. Here we have compiled an ultimate guide for finding the perfect prom dress for your body type. We'll give you tips on how to find a dress that fits well and enhances your figure, drawing attention away from areas you're less confident about. So whether you want something long or short, daring or demure, this guide will help you find a stunning ensemble that makes you feel beautiful! Get ready to be the belle of the ball in no time!
Plus Size: Go Bold and Beautiful
Plus-size prom dresses offer a variety of options for larger and curvier body shapes to still look beautiful and stylish on their special night. With the right design and fit, plus-size wearers can feel confident, bold, and beautiful at prom. Whether you are looking for something sleek, sultry, or ultra-glamorous, there is a dress out there with your name on it!
Finding the perfect dress can be tricky but taking into your own shape and proportions will help narrow down the choices. There are lots of flattering styles that provide structure in all the right places such as empire waists & A-lines; these silhouettes cinch in your waistline while allowing extra room over the hips & stomach areas – helping you to create an hourglass figure.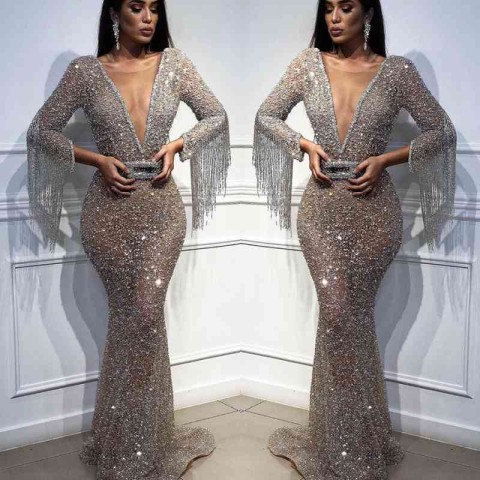 Conclusion: Find the Perfect Prom Dress
Prom night is a special night for every high schooler, and finding the perfect dress is an essential part of it. Whether you're looking for a classic silhouette or something daring and unique, this Ultimate Prom Dress Guide For Your Body Shape has everything you need to make sure you look amazing for your big night.
Bellasprom hope that this guide has provided you with all the information necessary to help pick out the perfect dress for your body shape. With careful consideration of each factor, from fabric choice to color selection, and reading through our tips, we are confident that you will be able to find the perfect dress that fits both your style and shape. So go ahead – let yourself shine on prom night!
Media Contact
Company Name: Bellasprom
Email: Send Email
Country: United States
Website: https://www.bellasprom.com/