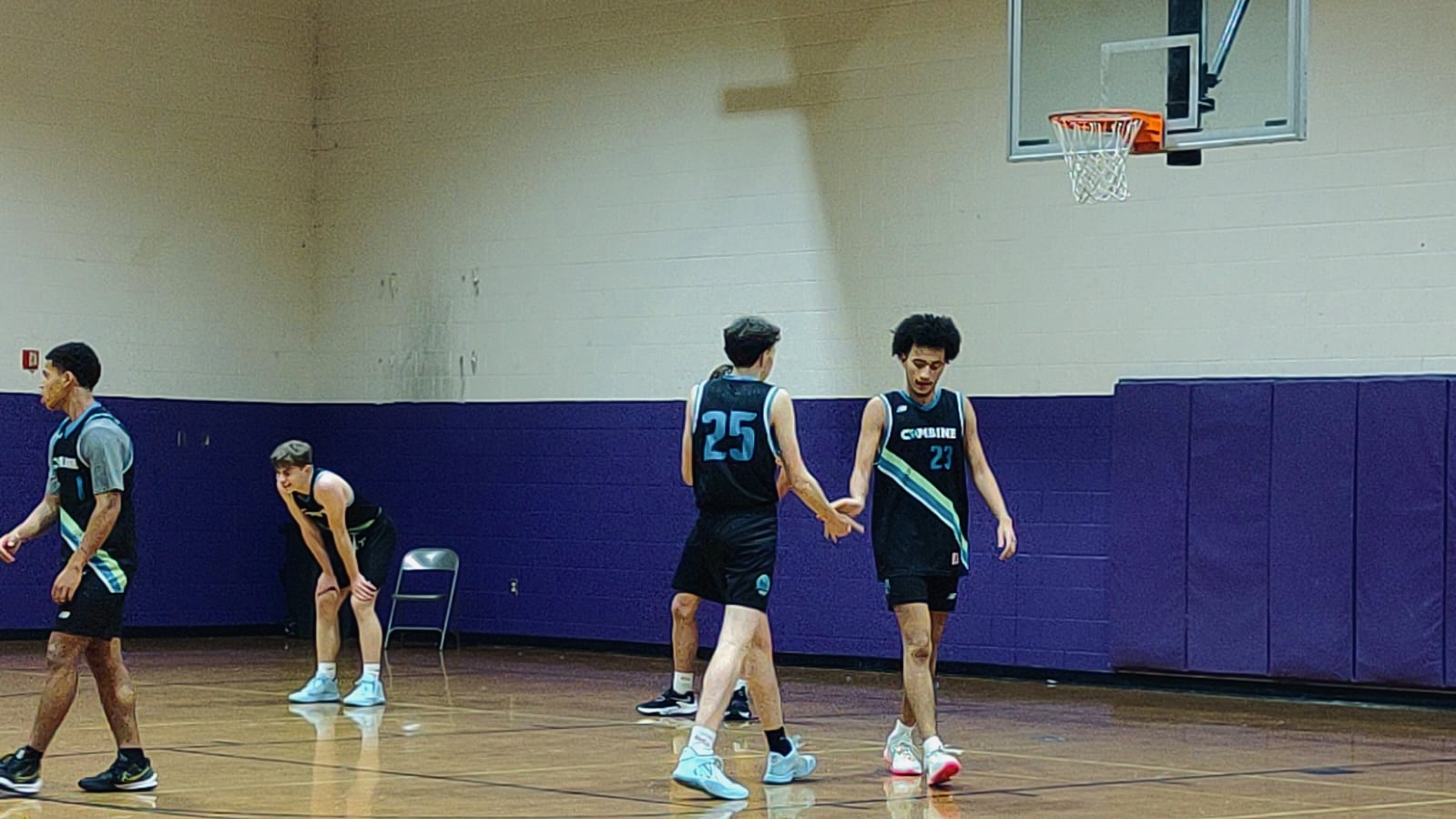 Catch glimpses of LaMelo Ball, mixed in with the shooting of Trae Young, with the headstrong power of Klay Thompson, all mixed in one 16-year-old package, named – Ibrahim Ntambwe Qorraj
Ibrahim Ntambwe Qorraj is a 16-year-old basketball player who plays for the Combine Academy, in North Carolina, USA. Qorraj is originally from the Democratic Republic of the Congo and used to live in Belgium, before traveling to North Carolina to follow his dreams of becoming a pro basketball player.
"I'm hard working and giving up is never an option for me." – Ibrahim Qorraj
Qorraj plays for the Combine Academy High School Basketball – Global Team, as a Forward, sporting the Number 23 jersey. He is 16 years of age, and reaches a height of 6'5". He is a rising star in the world of basketball, where he dreams of becoming a professional, and playing for the NBA.
Qorraj plays for the Combine Academy, located in Charlotte, North Carolina, USA, in the popular Lincolnton area. Combine Academy offers High School and Post Graduate athletes an all-inclusive and comprehensive solution for obtaining a prestigious academic education. In addition, Student-Athletes participate in professional-level sports training to take their athletic/professional careers to the next level. Combine Academy prides itself on being a highly diverse sports academy with students and professional clients from over 50+ countries and from over 40+ states. Combine Academy has been able to push forward 500+ Student-Athletes to the college level on Athletic/Academic scholarships since the year, 2012. The founder of Combine Academy, Jonah Baize, used his connections and experience as a former High Major Division I College Coach at Clemson University to build a staff and system that markets Combine Academy players to different colleges of all levels throughout the United States. With endless numbers of college coaching contacts and connections, Combine Academy staff are able to successfully move players to the collegiate level.
The Combine Training System is a series of methods and techniques developed by Combine's Collegiately and Professionally experienced staff. The Combine Training System was designed with a simple goal: to use the professional experience that their staff has acquired from years of NBA, MLB, MLS, PGA, FIBA, and High Major Division 1 Collegiate involvement. The Combine Training System has proven effective in the careers of all of Combine's Professional clientele. Any candidate interested in taking their game, education, and life to the next level, need not look any further than — Combine Academy, to train alongside the Pros.
"I feel as though there is a level of college sports for every player that exhibits the traits of hard work, dedication, passion, and love for the game. My staff and I work diligently to market each and every one of our Combine Academy players to colleges at their level." – Jonah Blaize, President of Combine Academy
Sporting the Number 23 jersey for the Combine Academy 2022-2023 High School Basketball – Global Team, playing as a Forward, is 16-year-old Ibrahim Ntambwe Qorraj, who dreams of playing as a professional basketball player for the National Basketball Association (NBA). He was born in 2006, in the Democratic Republic of Congo. He lived in Belgium for some time, where was awarded the Best U-16 Player in Belgium for basketball and the Fastest Improving Player.
"Giving up is never a choice." – Ibrahim Qorraj
Media Contact
Company Name: HYPE PR
Contact Person: HYPE PR
Email: Send Email
Country: United States
Website: www.hypekoolar.com