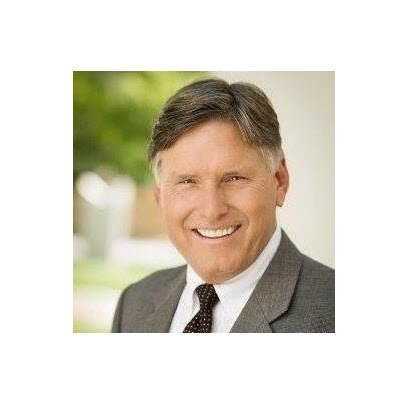 Career planning can be complicated and often overwhelming for many, with the career landscape constantly shifting. However, career success is attainable by taking some simple yet effective steps.
Morand says, "61% of college graduates wish they had a different major. College is more expensive than ever before; plan ahead on how to pay for college without affecting your retirement planning."
Listen to the interview on the Business Innovators Radio Network:
https://businessinnovatorsradio.com/interview-with-jeffrey-p-morand-rfc-registered-financial-consultant-college-funding-coach-discussing-career-planning/
Here are some top tips to help individuals plan their career aspirations:
– Make sure to have a clear and achievable career goal in mind. A career goal should represent long-term ambitions, so it's essential to consider what an individual wants from their career before diving in.
– Take advantage of available resources and networks – these may include college or university career centers, online job portals, professional mentorship programs, and individual advice sessions with industry professionals.
– Monitor industry trends that could affect the chosen career path. From technological advances to career-related legislation, keeping on top of industry changes can help stay ahead of the curve and ensure that career aspirations don't become outdated.
– Invest in self-development opportunities such as career coaching or workshops. These provide valuable insights into career planning and how to reach career goals best while connecting individuals with others with similar career objectives.
– Update the resume regularly – this is a great way to reflect on the career journey and gain perspective on where to head next. Include any new qualifications, certifications, volunteer experience, or other relevant achievements so potential employers can quickly identify their skillsets and talents.
Individuals will be well-positioned to reach their career goals by taking these steps. With proper career planning, individuals can be confident and prepared for success.
About Jeffrey P Morand
Jeff founded JP Morand & Company based on principles designed to assist families in creating and protecting their wealth in preparation for college planning and financially secure retirement. His approach to business is an individually focused view to helping his clients understand all options that are available to them based on their particular circumstances
Jeff takes his role as an "advisor" very seriously. His mission is to develop a customized plan to clients' needs, educate and advise them on a course of action and assist them in making an informed decision.
As an "advisor," Jeff is compensated as such. Compensation is based on the advice given, not on a transactional basis. This assures clients that he is genuinely objective in making recommendations and that he has a vested interest in the success of their financial future and in helping them meet and maintain their goals. He takes the time to understand the issues and provides practical solutions.
Jeff has assisted clients in their financial decisions since 1980. His success and knowledge in this field have allowed him to teach financial classes at the University of Colorado at Denver and participate as a member of the National Association of College Funding Advisors and the National Association of Financial Planners. He has been featured in the Los Angles Times. Jeff has hosted 2 television programs, 'The Financial Beacon" and "Making the Most of your Money". He has been a guest on KTLA's Saturday Morning Show and KIGH Radio talk show. He has earned the professional designation of Registered Financial Consultant awarded by the International Association of Registered Financial Consultants. Jeff is also a member of the National Association of Eagle Scouts.
Jeff's family is his first priority, and he lives with his wife, Lori, in Parker, Colorado. All of his family are very active in their church. His hobbies are golf, camping, traveling, and reading.
Jeff provides clients with sound financial advice and a responsive team of professionals who are always available and ready to answer any questions they may have.
Learn More: http://www.CollegeFundingCoach.com
Discover Your Work Personality Strengths And Best Careers
https://www.careerfitter.com/free_test/careerbuilder?afid=1593
Media Contact
Company Name: Marketing Huddle, LLC
Contact Person: Mike Saunders, MBA
Email: Send Email
Phone: 7202323112
Country: United States
Website: https://www.AuthorityPositioningCoach.com