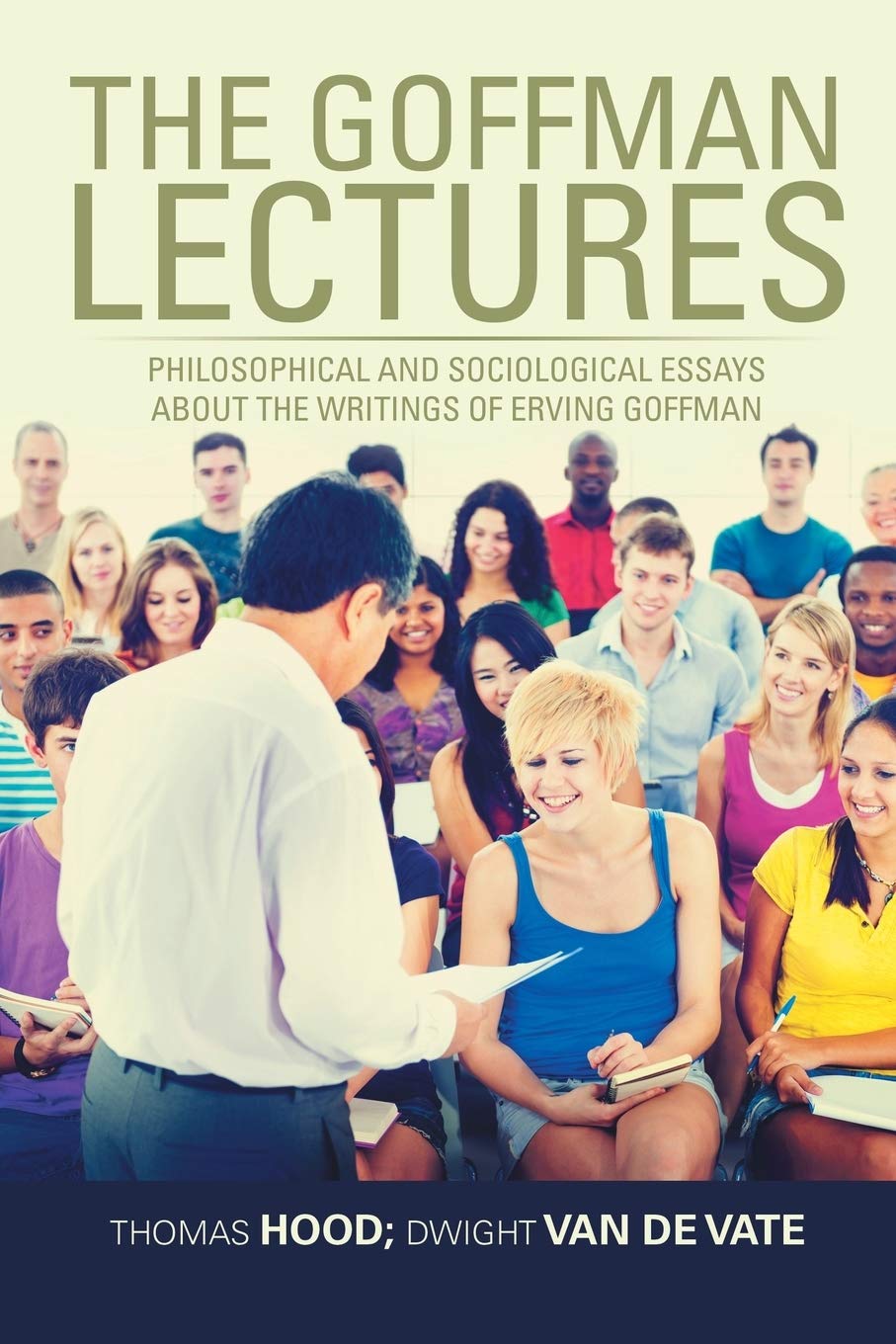 Professor Emeritus of Sociology and author, Tom Hood, works with Author's Tranquility Press, a leading media and publicity agency, to promote "The Goffman Lectures," a compilation of essays presented to undergraduate and graduate students
Author's Tranquility Press is working with Tom Hood, Ph.D., an active researcher, as he seeks to reach more people across the world with his book titled The Goffman Lectures. The educational piece delivers essays presented as lectures to undergraduate and graduate students at the University of Tennessee, Knoxville to readers, giving them an insight into the published work of Erving Goffman.
The partnership between Professor Hood and Author's Tranquility Press is not particularly surprising, considering the company's antecedent and passion for helping writers, irrespective of their genre, to reach the target audience.
Professor Hood worked with Professor Van De Vate to create the compilation of lectures presented to students of philosophy and sociology, as they seek to trigger questions about Goffman's conclusions and his techniques of observing and analyzing social life.
The Goffman Lectures is currently available on Amazon in Kindle and paperback formats for readers in different parts of the world.
For more information about The Goffman Lectures as well as other works promoted and published by Author's Tranquility Press, visit – www.authorstranquilitypress.com.
About Tom Hood
Tom Hood, Ph.D., University of Tennessee, is Professor Emeritus of Sociology and Executive Officer of the Society for the Study of Social Problems (1990-2009), received his university education at Michigan State and Duke Universities. The active researcher has worked on funded research projects and activities in the areas of transportation and the environment, bringing more than $3 million in external funding to the University since 1974. His published research on the Billy Graham crusade in Knoxville and his work on the social psychology of experiments has been reprinted and widely cited.
Professor Hood has taught courses primarily in collective behavior and social movements, research methods, social psychology, and environmental sociology.
About Author's Tranquility Press
Author's Tranquility Press is a top publicity agency known for delivering innovative solutions designed to help writers across genres to reach a wider audience. The company combines the use of the latest technologies and the expertise and diverse experience of the team to provide quality, relatable content to as many people as possible, irrespective of their location across the globe.
Media Contact
Company Name: Author's Tranquility Press
Contact Person: Patricia Adams, Marketing Supervisor
Email: Send Email
Phone: (866) 411-8655
Address:3800 CAMP CREEK PKWY SW BLDG 1400-116 #1255
City: Atlanta
State: Georgia, 30331
Country: United States
Website: www.authorstranquilitypress.com