The Barbecue Start'N'Grill, a newly launched product, offers a significant advantage in terms of efficiency and speed, with a heat-up time of just three minutes, as opposed to the extended wait times associated with traditional BBQ grills
People who love to make and eat barbecue want them finely grilled and yummy. Sadly, the charcoal ignition system used in BBQ griller heat-ups can be slow and very annoying especially if the barbecue needs to come out fast. Because of how slow charcoal ignition BBQ grillers are, most people use gas and electric options which speeds up the heat time. However, there's a unique taste that only charcoal fire can give barbecue which is lacking in regular gas and electric options.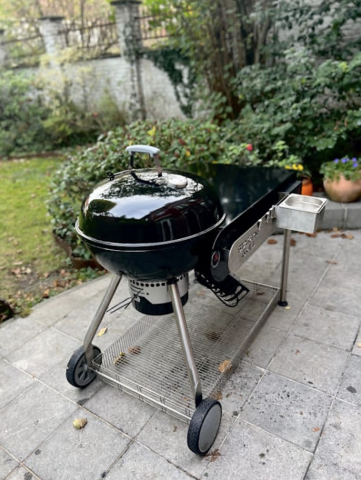 Barbecue Start'N'Grill is a one-of-a-kind, revolutionary BBQ griller. It is dubbed the world's fastest BBQ griller with an electronic ignition system that offers a three-minute heat-up time. The BBQ griller solves a range of problems which includes being a perfect alternative for people who do not understand how much heat is required to grill barbecue properly, those who hate smoke and smell yet want an authentic barbecue flavor on their platters, and those who want to grill barbecue fast.
"This unique BBQ griller lets you make your BBQ on charcoal effortlessly and without having to bear any kind of smell or bad smoke," explained Frederic Perinovic, Designer of the Barbecue Start'N'Grill. "Thanks to its product-free automatic ignition that ignites it all up and gets the setup ready for BBQ makeup in less than 3 minutes. You won't ever have to stand beside the charcoal for long minutes, waiting for it to get heated."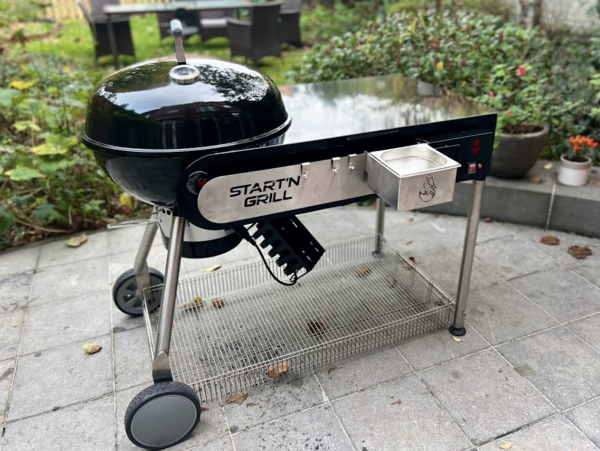 With its patented technology, the Barbecue Start'N'Grill heats quickly and maintains an even temperature throughout the cooking process, ensuring that the barbecue is cooked to perfection every time. The Barbecue Start'N'Grill is also designed with portability in mind. Its compact and lightweight design makes it easy to carry along, whether it's a camping trip, a backyard BBQ, or a day at the beach. Other features of the Barbecue Start'N'Grill include:
l Efficient electronic ignition gets things ready in less than 3 minutes.
l Start the system and get it to work either by pressing the button on its control panel or through the Start'N'Grill iOS or Android application.
l Unique and tasty recipes that come with the mobile app
l Compatible with all 22-inch kettles accessories
l Thick, easy-to-clean enamel steel cooking grids
l A large and sturdy worktop that will save users many trips to the kitchen
l Possibility to program a delayed enjoy the apéritif with guests
The creators of Barbecue Start'N'Grill have created and sold some of its units in France where the response was great. Now, they are looking to produce and sell their units in the United States but this requires a great deal of revenue and investment. The creators have launched an Indiegogo campaign to raise funds to facilitate its entrance into the United States market.
$10,000 is expected to be raised to facilitate the smooth running of the process involved in marketing and distributing Barbecue Start'N'Grill in the United States. For more information about Barbecue Start'N'Grill and how to make donations, please visit http://www.indiegogo.com/projects/start-n-grill/coming_soon/x/30334782.
Media Contact
Company Name: Start'N'Grill
Contact Person: Frederic Perinovic
Email: Send Email
Phone: 7868645434
Country: United States
Website: http://www.indiegogo.com/projects/start-n-grill/coming_soon/x/30334782