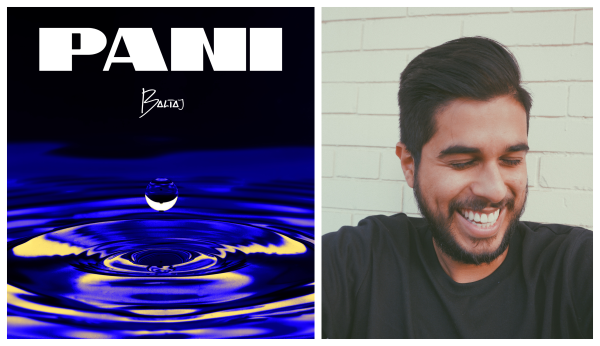 Emerging Tech House artist Baltaj has released his new single "Pani," available now on all major streaming platforms. The track showcases Baltaj's unique use of smooth vocal samples and multi-lingual lyrics, drawing listeners in with its catchy hook and upbeat tempo. "Pani" means water in Punjabi, Hindi, and many other Eastern languages. The single is alluding to the flow state of the human mind, encouraging listeners to embrace their inner creativity and water their minds like plants to flourish.
"Pani" is the latest release from Baltaj, who has been making a name for himself in the Tech House scene. His sound is a fusion of Eastern sounds and ethnic melodies fused with western style Tech House beats and has been described as a fresh and unique take on the genre. Baltaj's music is characterized by its relatable and personal themes, which have resonated with audiences of all ages and backgrounds.
The single is accompanied by a visualizer video, which can be found on Baltaj's YouTube channel. The video features a montage of footage from the artist's life, giving fans a glimpse into the person behind the music. The visualizer is a montage of footage of the artist's life, with a focus on the theme of the song. It features footage of the artist's travels, studio sessions, and performances, as well as clips of him with family and friends. The video gives fans an insight into the artist's life, and how he draws inspiration from his personal experiences to create his music.
"I wanted to create a song that spoke to the journey of self-discovery and growth" Baltaj said. "I hope that listeners can relate to the message and find comfort in knowing that they're not alone in their struggles. I believe that everyone has the potential to shine like gold, and I want my music to be a reminder of that."
"Pani" is now available on SoundCloud, Spotify, Apple Music, and other major streaming platforms. Fans can also connect with Baltaj on Instagram and find more of his music on his SoundCloud and Spotify artist pages. Baltaj's music is also featured on his SoundCloud and Spotify artist pages, where fans can discover more of his music and keep up to date with his latest releases.
To stay up to date on Baltaj's latest releases and upcoming shows, fans can follow him on Instagram, or visit his Spotify artist page. Baltaj's Spotify page features information on his upcoming shows, as well as news and updates on his music. Fans can also find links to his social media profiles, and purchase merchandise.
For more information, please contact:
Media Contact
Company Name: Baltaj
Contact Person: Taj Mahal
Email: Send Email
City: Cleveland
State: OH
Country: United States
Website: https://open.spotify.com/artist/58LO2T4UUVNFQ7NMJbV9q5?si=LKEfNqOPTgSA4k6Rp6j6xg